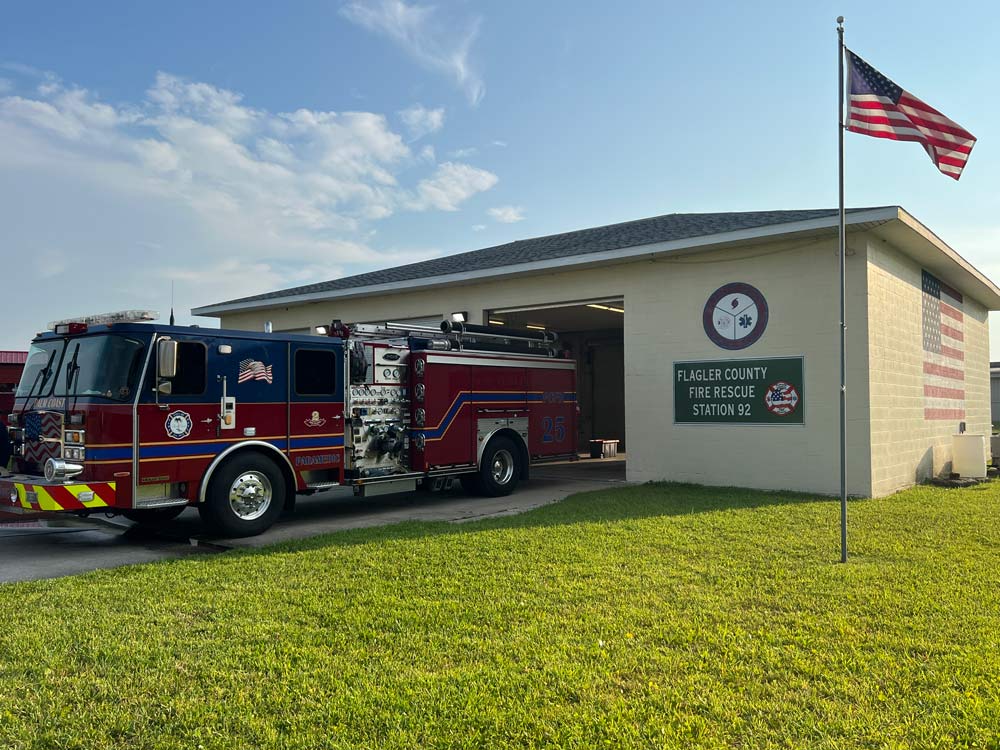 The Palm Coast Fire Department (PCFD) has added a sixth engine company to expand services to the southern end of Palm Coast, including the Seminole Woods and Quail Hollow neighborhoods. PCFD's Engine 29 has been redeployed from reserve status as the primary fire protection coverage for the area previously protected by Flagler County Fire Rescue Engine 92.
The Palm Coast Fire Department's ten-year plan, approved by City Council 2020, outlined the necessity of adding a fire station to the Seminole Woods subdivision. The department was recently awarded five million dollars in state appropriations sponsored by State Representative Adam Botana and Speaker Paul Renner for the construction of Fire Station 26. Fire Station 26 will be developed on property located at Seminole Woods Parkway and Ulaturn Drive. The new fire station is expected to be completed in October 2025. The fire department has contracted with Schenekel & Schultz, Inc. for the design of the new fire station.
Starting in late May, Flagler County Fire Rescue and the Palm Coast Fire Department began the process of transferring coverage of the area as part of the fire department's strategic ten-year plan. Beginning the first week of July, the Palm Coast Fire Department has cohabitated in Flagler County Fire Station 92 to deliver full-time fire protection and pre-hospital emergency medical services. Palm Coast Fire will continue to occupy Fire Station 92 until the completion of the construction of new Fire Station 26.
Palm Coast Fire Chief Kyle Berryhill said, "We're excited for our future home in Seminole Woods and grateful to our State Legislators for supporting our vision and making it a reality."
The addition of engine company 29 increases the fire department's coverage to now include six front-line advanced life support fire engines. An engine company is staffed with a Lieutenant, Driver Engineer, and Firefighter; they are cross-trained as both a firefighter and EMT/Paramedic.