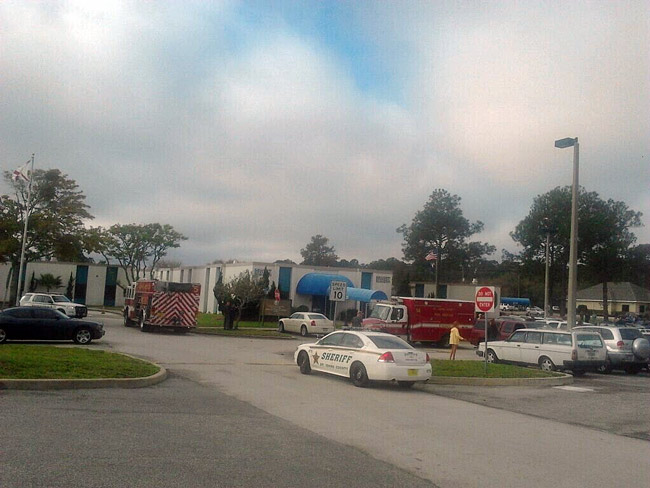 Gregorio Iglesias-Cruz, 53, is in jail in St. Johns County today after reportedly walking into a VA clinic in St. Augustine and attempting to set himself and a doctor he was speaking with on fire.
The incident took place early Thursday morning. According to a St. Johns County Sheriff's Office report, Iglesias-Cruz went to the V.A. Clinic at 1955 U.S. 1 South to seek counseling. During a conversation with a staff doctor, he poured gasoline on himself and the doctor and attempted to light a match. A security guard intervened and stopped Iglesias-Cruz from going further. The security guard then evacuated the building as a safety precaution.
St. Johns County Fire-Rescue assisted with decontamination measures and hazardous material containment. Iglesias-Cruz was transported to Flagler Hospital for medical clearance then arrested and charged with aggravated battery. The sheriff's office originally responded to the incident as a possible gas leak.