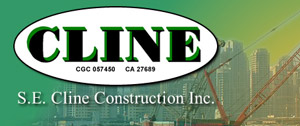 S.E. Cline Construction, the Palm Coast-based contractor that recently fell into some disfavor with the Palm Coast city administration over a Belle Terre sidewalk project that fell a year behind schedule, won a $216,000 contract with Flagler County government this morning, with little controversy. Late last month the Palm Coast city council, on advice from its administration, considered rejecting a bid for a new project by S.E. Cline, but eventually accepted it.
The job will carry out improvements to the River to Sea Preserve park in northeast Flagler, along State Road A1A, with money secured from a National Scenic Byways grant to the town of Marineland, the Friends of A1A and A1A Scenic Pride, and the state Department of Transportation. The county is administering the grant. S.E. Cline was one of just two bidders for the job. Ormond Beach's Crossroads Site Development and Underground Utilities LLC had bid at $335,575.
The work will improve the park's entrance with monument signs, parking improvements, a sidewalk, landscaping and trail-system signage.
Jack Carrell, a frequent presence at county and city meetings and a sharp observer of local government's work, raised objections over hiring S.E. Cline.
Craig Coffey, the county administrator, said the company has a good track record with the county, with seven projects in the books. "We've had fairly good success on all of those, we've never experienced a year behind or anything like that," Coffey said. "They're doing two projects at the airport, they're currently on schedule, on budget and everything else," he said, listing other projects as well. "We occasionally had problems, we occasionally have problems with all our contractors at one time or another."
Commissioners approved the contract unanimously.