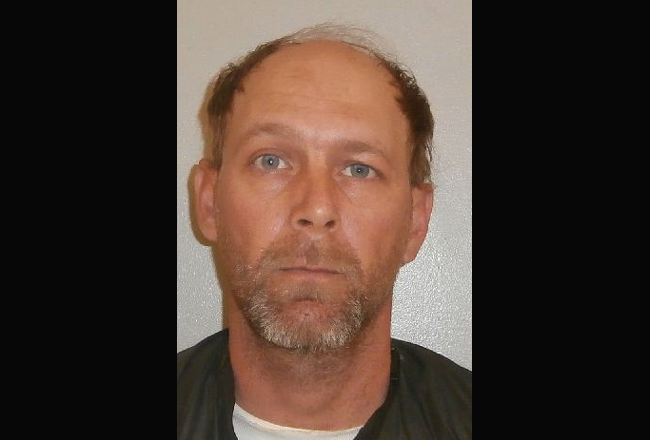 What started as a domestic dispute between Palm Coast resident Scott P. Ward and his girlfriend ended in an arrest the afternoon of Dec. 17 on a domestic battery charge and charges of possession of child pornography stemming from the discovery of allegedly illegal images.
Monday evening deputies responded to Ward's Point Pleasant Drive home and made contact with his 34-year-old girlfriend, who lives with Ward, 40. She had a cut on her left elbow. She was uncooperative at first, according to an arrest report, then explained that she had thrown a beer bottle toward Ward, without attempting to hit him.
According to the victim's account in the report, "he became physical by actually and intentionally pushing her in to the wall, causing the cut." The victim refused to fill out a statement, pursue charges or be transported to a local hospital for her injury.
But the following day, a deputy reported in the same arrest report that contact was again made with the victim on the 17th, when she provided a statement that described her boyfriend becoming physically violent toward her, allegedly punching her in back of the head three times, grabbing her by the neck and beginning to strangle her. She claims Scott threatened to kill her during the incident. The deputy noted red marks around the victim's left ear, left shoulder area and around her neck.
A separate arrest report listing the child pornography charges states that sexually explicit photographs of a 15-year-old child "were discovered at the scene" of the domestic violence call, an incident prompted by the photographs. "The victim who is now an adult looked at the photos and identified herself and the place where they were taken," the arrest report states.
He was arrested on two counts of possession of child pornography (each is a second degree felony) in addition to the domestic battery charge (a first degree misdemeanor), and is being held on $81,500 bond.
In September, Ward was charged with a second degree felony for allegedly throwing a rock at a man who'd come to the Point pleasant address to drop off the man's daughter. After the man got into an argument with his wife at the address, Ward allegedly threw a large rock at his car as the man was driving away. The two men then confronted each other. The charge was dropped and the case closed on Oct. 8.