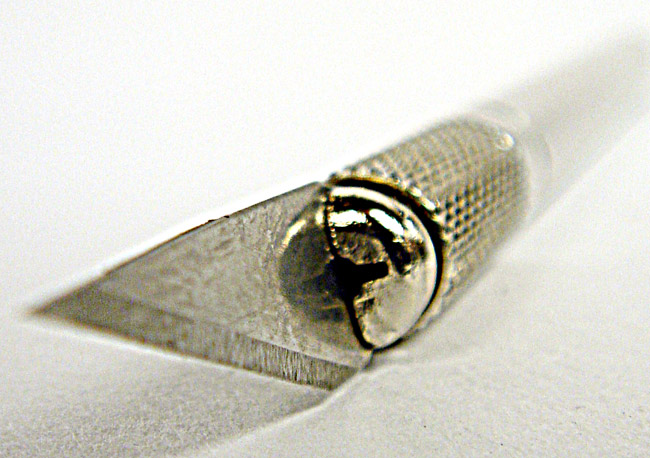 Gov. Rick Scott on Tuesday took a scalpel to health- and human-services programs, vetoing more than $38 million from the 2012-13 state budget — including money for university training and research programs, a Southwest Florida children's hospital and a variety of local projects.
Scott's vetoes hit universities, such as proposal to send $1.95 million to Nova Southeastern University for a program that assigns students to health facilities in rural and underserved areas. Other examples included $1.5 million for a Florida A&M University pharmacy program in the Panhandle town of Crestview and $400,000 for brain and spinal research at the University of Miami.
Senate Minority Leader Nan Rich, a Weston Democrat who has long specialized in health- and human services issues, called the vetoes "devastating."
"The really sad part is you're talking about a significant statewide impact with these vetoes," Rich said.
But Senate Health and Human Services Appropriations Chairman Joe Negron, R-Stuart, praised the governor's handling of the vetoes. Negron said there is "inherent tension" as the governor considers possible vetoes, but he said Scott's office discussed the budget issues with lawmakers.
"The process was done fairly, and I felt that Gov. Scott and his office took a great deal of time to hear people out," Negron said.
Scott on Tuesday signed the overall budget for the fiscal year starting July 1 and issued a total of $142.7 million in vetoes.
Of that amount, about $38.2 million were in the health- and human-services section of the budget, though money for health-related projects also was eliminated from other parts of the spending plan. As an example, some university health issues were vetoed from the education section of the budget.
The vetoes were only a tiny fraction of the roughly $29.9 billion that the state expects to spend in 2012-13 on health- and human-services programs. In a letter issued as part of the budget signing, Scott praised legislative decisions such as setting aside money for development of a new hospital-payment system in Medicaid and providing money for mental-health and substance-abuse programs.
Negron said it's important to look at what projects remained in the budget.
"I focus on the hundreds and hundreds of projects and meritorious programs that were funded," he said.
But the vetoes will touch a wide range of communities. As an example, Scott vetoed $1.5 million that would have gone toward planning and design of a Lee Memorial Health System children's hospital.
House Health Care Appropriations Chairman Matt Hudson, R-Naples, said Scott also vetoed the idea last year. But he said children from Southwest Florida now sometimes have to travel to hospitals in places such as Tampa and Miami for care.
"I believe very strongly that Southwest Florida — a region of more than 1 million people — has a substantiated need for a children's hospital," Hudson said.
A sampling of the other vetoes included money for such things as meningitis immunizations for children, the Joe DiMaggio Children's Hospital in Broward County, a fetal-alcohol clinic in Sarasota and a mobile-health unit in rural Gadsden County.
Rep. Alan Williams, D-Tallahassee, issued a statement expressing disappointment in the veto of the mobile-health unit, saying it provides "a basic level of health access to children and families in a county where wide health disparities exist."
Many of Scott's vetoes reflected the age-old debate about whether the state should fund local projects. Hudson said, for instance, that the original House health- and human-services budget included relatively few of those projects.
Critics, however, said Scott's vetoes could have far-reaching effects. As an example, former Republican Sen. Durell Peaden said the FAMU pharmacy program in Crestview could help bring economic development and jobs to the Panhandle area.
Peaden, who helped get the program started while he was in the Senate, said he said was not sure how the $1.5 million veto would affect it. But he said the veto was a "pretty big lick for a little old country town."
–Jim Saunders, News Service of Florida