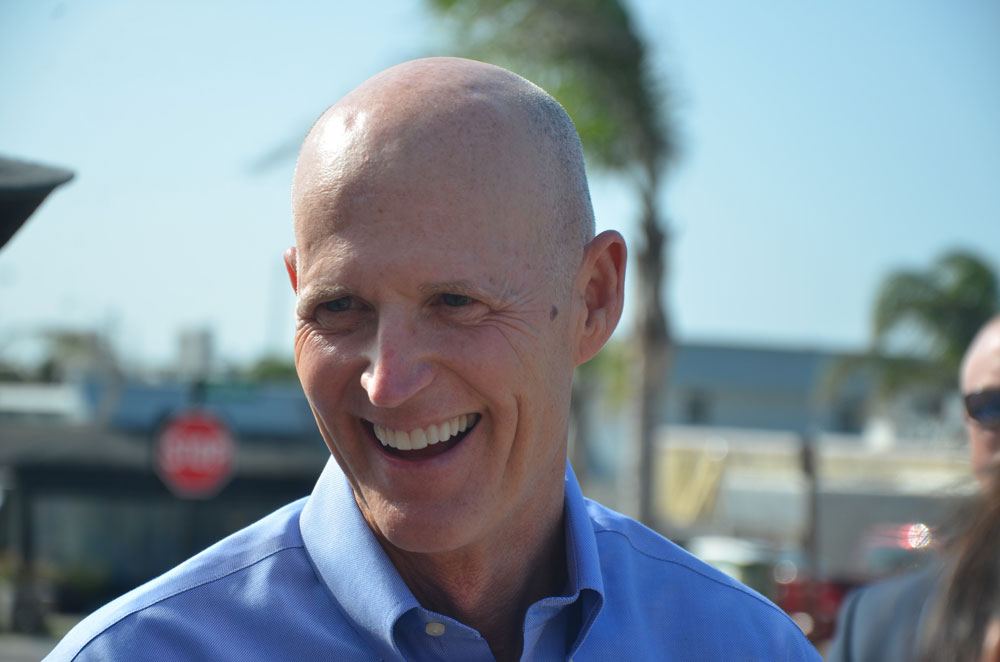 As part of his efforts to get reelected to the U.S. Senate next year, Republican Rick Scott unveiled his National Finance Committee Wednesday, featuring a number of current and former GOP lawmakers such as Jeb Bush and Newt Gingrich.
(Jeb Bush is a former Florida governor; Gingrich is a former U.S. House Speaker.)




Other prominent Republicans serving as Scott's "honorary" finance co-chairs include current U.S. Sens. Marco Rubio, Utah's Mike Lee and Wisconsin's Ron Johnson. Former Louisiana Gov. Bobby Jindal and former Texas Gov. Rick Perry fill out that list.
In a press release, Scott said that he is the top enemy of national Democrats going into this election cycle.
"They are going to spend millions upon millions to air false attacks and lies against me," Scott said in the release. "I've been traveling the state meeting with Floridians on my 67 Counties Sunshine Tour, and I've been working hard to raise money so we have the resources to counter Democrats' phony attacks. I look forward to continuing to fight for Florida families in the U.S Senate and appreciate everyone on my finance team who will help ensure we keep the Democrats failed socialist policies out of Florida."
According to his latest campaign finance report filed, Scott has nearly $3 million of cash-on-hand. Undoubtedly those figures will increase over the next year. One of the wealthiest members of Congress, Scott spent more than $63 million of his own money and nearly $83 million overall to win the seat over Democratic incumbent Bill Nelson in 2018.

Mel Sembler of St. Petersburg and a former ambassador to Australia under former President George H.W. Bush and ambassador to Italy under President George W. Bush heads the list of national finance co-chairs for Scott.  All told there are more than 50 Republicans listed as finance chairs of some type, including former Florida House Speaker Will Weatherford and Florida Senate President Mike Haridopolos, both of whom served in those roles when Scott was governor.
Retired Navy veteran Phil Ehr and former Congressman Alan Grayson are the two most prominent Democrats who have filed to challenge Scott in 2024, though speculation persists that there will be other Democrats getting into the contest.
–Mitch Perry, Florida Phoenix