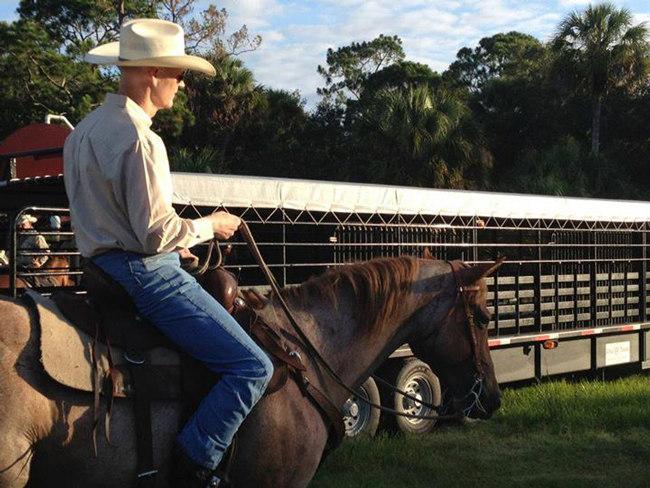 Gov. Rick Scott, on the eve of unveiling his election-year budget recommendations, pitched a reduction in the sales tax on commercial rental property as his second major cut for the coming year.
Separately, Cancer research centers would get $80 million. "We'll add $80 million to cancer research for the goal of making Florida a national leader in cancer research," Scott announced during an appearance at the Moffitt Cancer Center in Tampa on Tuesday.
The bulk of the money, $60 million, would go to existing cancer centers as they seek National Cancer Institute designation, according to a release from the governor's office. The remaining $20 million would be used for peer-reviewed research grants.
Scott announced Tuesday he will ask lawmakers as part of his 2014-2015 "It's Your Money Tax Cut Budget" to support a $100 million reduction in the commercial lease tax that now brings in about $1.4 billion a year.
"This reduction will make it more affordable for businesses to lease space, so they can keep more of the money they earn and create more jobs," Scott said in a prepared statement.
Scott has spent the past couple of weeks slowly teasing different parts of his budget proposal, including increased spending on areas involving the environment, transportation, tourism advertising and education, along with tax and fee cuts.
Overall Scott is proposing more than $600 million in tax and fee cuts for lawmakers to consider as they juggle their own proposals for the state's spending plan that should total about $70 billion.
The commercial sales tax proposal was hailed by the retail community that favors an eventual elimination of the tax. Meanwhile Senate Finance and Tax Chairwoman Dorothy Hukill, R-Port Orange, intends to keep pushing for a larger cut outlined in her proposal (SB 176) to reduce the 6 percent tax on leased commercial space.
"I'm glad the governor is including it in his proposal and that's he's highlighting the need for this action to take place, but I'm still going to push for more," said Hukill, who did not attend Scott's tax cut announcement at an Ace Hardware in Orlando.
Scott is touting the drop in the rental tax as the "second major component" of his challenge to lawmakers to slash $500 million in taxes and fees in the upcoming budget. The bulk of his proposed savings would come through a $401 million cut to a controversial 2009 hike in vehicle registration fees.
That hike was approved by the Republican-controlled Legislature and signed by Scott's potential November gubernatorial challenger Charlie Crist, who is running this year as a Democrat.
State economists, sitting as the Revenue Estimating Conference in November, projected that Hukill's rental-tax proposal would cut state revenue about $235.6 million and local revenue by $20.2 million in its first year.
The numbers would grow to about $300 million in revenue reductions for the state and $25.8 million in reduced income for local governments by the 2018 fiscal year.
Hukill, who also favors the eventual elimination of the tax, expects the proposal to have more success than a similar effort she backed during the 2013 session to eliminate the tax over six years.
The rental tax generates about $113 million a month, with more than $20 million out of Miami-Dade County, $10 million in Palm Beach County, $5 million in Duval County, $8 million in Hillsborough County, and $1 million in Okaloosa County, according to Department of Revenue numbers.
Rep. Greg Steube, R-Sarasota, has filed a measure (HB 11) similar to Hukill's 2013 proposal.
In October, a few members of the House Finance and Tax Subcommittee expressed a little skepticism about fully eliminating the tax after business leaders claimed that Florida puts itself at a competitive disadvantage in being the only state that imposes the tax.
For the 2014 session, Scott will also propose a 15-day hurricane sales-tax holiday, a lengthening of the popular three-day back-to-school sales-tax holiday on clothes, supplies and electronics to 10-days, and an estimated $33 million savings by cutting approximately 50 different corporate filing fees.
The governor's office has projected the hurricane tax holiday would save taxpayers $20 million, while the back-to-school discount would save consumers about $60 million.
–News Service of Florida