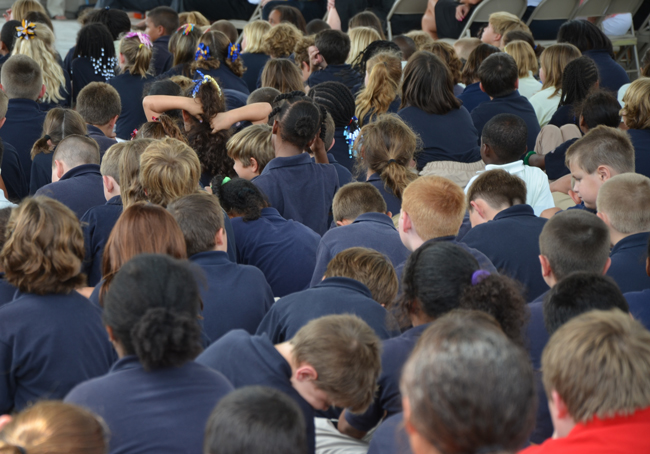 The Flagler County School Board has a clear majority of three members favoring school uniforms: Sue Dickinson, Colleen Conklin and John Fischer. Two other members, Andy Dance and Trevor Tucker, aren't necessarily opposed to uniforms, but they don't think it's the most important issue to delve into right now. Tucker is worried about the district's budget for the coming year, which will require more cuts. Dance is worried about families' budgets: this isn't the time to impose new costs, such as uniforms, he says.
But it was the slim majority of three that carried the board's decision Tuesday to move toward a uniform policy for the district. So as not to repeat the errors of 2007, when Conklin and Dickinson were on a board that had voted to approve uniforms only to rescind the decision in the face of intense public pressure, the method this time will be more guided by Superintendent Janet Valentine.
"The number one piece that makes this either successful or unsuccessful is that parents get involved from the beginning," Valentine said. "One of the things that I think we made a mistake, in looking back, even though we had town hall meetings and workshops on this, we didn't just put it out to all parents to get their input. Why don't we start there?"
The next step will be a public opinion survey on uniforms, which Valentine will bring back to the board before any other decisions are taken. But it was clear Tuesday evening that the trio wanted to move toward a uniform policy, and it was just as clear why: if, for Fischer—who is driving the initiative this time—it has mostly to do with discipline, self-respect and character-building, for Dickinson it's become a matter of self-preservation.
"If you went to Imagine School and you surveyed those parents, they're thrilled with those uniforms," Dickinson said. "That's one thing that is the competition against us, is that parents are pulling their kids, believe it or not, for a uniform." And they've been doing so in droves: the district's traditional schools are losing population. Charter schools are gaining it, even as the overall district population stagnates. Uniforms may be a way for the district to hold a few back.
Ironically, the discussion that led to that decision was more fractured than uniform. And at no point was the matter of evidence discussed: whether there is an actual, documented problem with the dress code in Flagler schools, whether it rises to the severity of a policy change, whether uniforms in Flagler would make a difference in academic achievement or other ways, though Osceola County's uniform policy was invoked several times—without once noting the differences between the two districts. Osceola's school district has four times as many students and has consistently lower FCAT scores across the board than Flagler does, with or without uniforms. For that matter, Imagine School's FCAT writing scores for 8th and 4th graders this year and last have been lower than scores at all other Flagler district schools (except two other charter schools), and lower than the state average. Third graders' reading and math scores improved at the school this year, but remain below those at Belle Terre and Old Kings Elementary, and beat the district average for only the first time in six years.
The lack of a particular goal in bringing uniforms prompted Tucker to raise the question: "Are we doing this for student achievement are we doing this for disciplinary reasons? I'm just curious. What is our path directing that forward, exactly?"
The answer from Dickinson and Fischer was: all of the above, though Fischer again said it was less of a statistical matter than that it's "for safety, it's for character building, it's for discipline control, it's to enhance our code of conduct."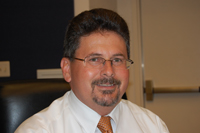 Dance is concerned that, as in 2007, much will be said, plenty of energy expended, the school community riled up, only for the board to step back again. "What I don't want to see us doing is expend a huge amount of our human capital on something that's not going to go forward," Dance said, noting that district staff's time is already jammed with responsibilities. "At what stage are we moving forward and what's the next step? Because we have a ton on our plate. We have, as a district, tons of large issues that are facing us, and we need to be able to appropriate that time in the most constructive avenues possible."
"What you're hearing is yes we want to gather more public input and we want to continue the conversation, period," Conklin told Dance. "That's the consensus of the board right now. But if you're asking for an up and down vote right now, I don't think you're going to get it, nor should you."
Conklin on Tuesday put up a survey of her own on the Facebook page she hosts as a school board member. After 107 votes by this evening, 77 were for, 30 against (72 percent against 28 percent). The votes include one in favor from Bill Delbrugge, the former Flagler superintendent now heading an exclusive private school in Egypt, where the school's own elaborate uniforms are mandatory. "The response that I've gotten thus far from people in the community, there seems to be support for it, and whether I like it or not or I think it's convenient or not, that's who I'm representing so I'd have to say that yeah, I'd be open to the discussion," Conklin said, speaking a different tune from just a few weeks ago when, despite strong public support for arming school cops with Tasers, she vehemently opposed the measure and was the only dissenter in a 4-1 vote. Conklin says the input she got at the time from those who contacted her was also strongly against Tasers.
Dickinson started Tuesday's discussion, during a workshop–when the board doesn't take actual votes—by asking her colleagues to clarify where they stood on the matter so as not to waste time exploring an issue that doesn't have a consensus.
"I really don't really have a strong opinion one way or the other," Tucker said. "I do feel though that we have other bigger important issues to look at right now, mainly the budget, and I'd love to have that handled before we jump onto something this large. That's my opinion on that. I mean, we don't know where we're going to be next year on the budget, we haven't even started on that, I think we need to start now on something that large. So me, I'd rather focus on something else right now, but I have no problem bringing it back where, if the majority of the board wants to talk it now, we can."
Fischer, now the strongest advocate for uniforms, read from a statement that stressed projecting the right image, dressing for success, and seeing uniforms "not as punishment, not as dictators, but as role models, support. It must be consistent and enforced. Uniforms are not to be meant as punishment or a figure of power. I do believe uniforms make a difference. I believe it is one part of building a positive image and impression. Character-building, builds courtesy to oneself and others, builds respect to oneself and others."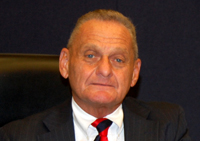 Fischer had a stack of papers—statistics, questionnaires, research, articles in support of the notion, though he conceded that the statistics could make the case either way, and that there is no conclusive evidence showing that uniforms raise achievement. It goes beyond that, he said, with a majority of people favoring the idea. "I would be happy to do all the town hall meetings, I would do a survey, whatever it takes of my time, I would do everything I can to at least get a consensus from our entire community. Who do we get these answers from? Parents, students, teachers, administration, and our community."
Students didn't get much sympathy during the discussion, beyond token concessions to student opinion. Dickinson was especially derisive of students who, in 2007, appeared to have turned the discussion against uniforms after the board had voted for them. The board had the votes for uniforms at the time, as it does now, Dickinson said, "and then, who turned the decision?" she asked. "The kids. The kids turned the decision. Not a parent, not any adults, not any faculty, not any staff. Kids, we made the decision because of a group of high school children that got riled up by their teacher. We all know that happened, too. So, you know, are we going to go this road and do it for the right reason, or are we going to go this road and make the decision because all of a sudden the room is full of kids that don't want to get rid of their hoodies, and the board melts because we've got a group of kids in front of us. They're our constituents too, but are we going down to those folks or are we going to keep this on the adult level? Yes, they should have input, but we know what their input is going to be."
To Dance, it was all a matter of economics. "At this time a lot of things that come before us have to do with timing, and right now, it's not a good time to move forward," Dance said. "Not only is our county feeling the throes of the depression much worse than other places in the state or even the nation, which affects our parents deeply, we've got parents, I believe, over 60 percent, that are on free or reduced lunch, and again we have statistics that argue both ways on cost, but I think what parents face at the beginning is that initial investment."
The caution had little impact on a board that just last year voted to lay-off some 40 teachers and cut more than 3 percent of its budget, a prospect it is likely to face again this year.