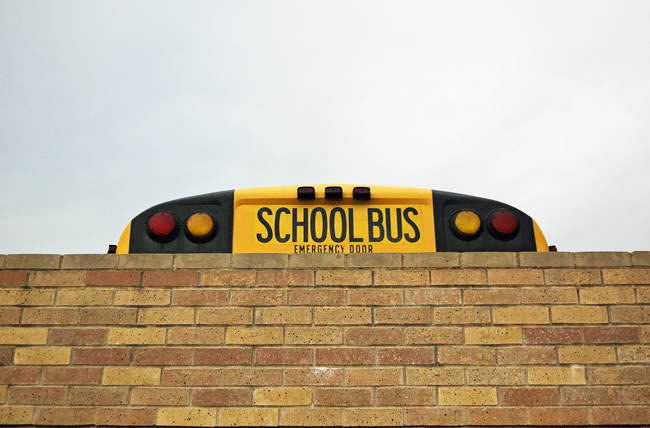 Middle school students will have to wake up even earlier than last year when school resumes on Aug. 19. For students at Indian Trails and Buddy Taylor Middle Schools, buses will be picking up in the morning the 6 o'clock hour and dropping students at school at 7:10 a.m. for a first-period bell at 7:25 a.m.
That's 15 minutes earlier than the last school year, and a first-period start time 95 minutes earlier than some elementary schools, and 35 minutes earlier than for high school students. Middle school students will also be dismissed earlier, at 1:25 p.m.
The Flagler County School Board approved the new schedule in a 3-2 vote Tuesday evening, with Board Chairman Andy Dance and board member Colleen Conklin opposed.
"This bell schedule makes it the most efficient way possible to do it because now you have a big enough gap in the afternoon for them to drop off the students and get to FPC in time, correct?" board member Trevor Tucker said, joining Sue Dickinson and John Fisher in the majority. "So this is the most efficient way humanly possible to do this."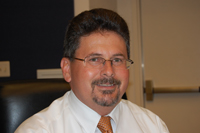 Dance disagreed. He said the district should have conducted a broader analysis of alternatives, such as the cost of either adding six buses or shifting certain schedules to stagger routes and enable a later start time for students. He is not comfortable with starting middle schoolers' day that early. "I'm not going to support this schedule, but I'd be interested in a different one," he said.
Nor is Conklin. "That is not biologically working, as researchers have shown us," she said. Copious research shows that adolescents function poorly early in the morning.
But two obstacles were in the way: money and a fast-approaching school year, now barely four weeks away.
"I'm sure we didn't budget for those six bus routes, and I'm sure we don't have the money to fund those six bus routes," Dickinson said. Deputy Superintendent Jacob Oliva said schools were ready to print planners to distribute to parents and students, making a delay until another school board meeting in two weeks difficult.
"What's 15 minutes? They're going to get up early anyway," Dickinson said.
Matanzas and Flagler Palm Coast High Schools' times are essentially unchanged. Belle Terre Elementary will begin its day 15 minutes earlier, at 8:45 a.m., and dismiss at 3:20 instead of 3:30 p.m. Old Kings Elementary will ring first period five minutes earlier, at 9 a.m., and dismiss at 3:30 p.m. All other elementary schools' times are unchanged. Phoenix Academy will start at 7:45 a.m. and end at 3 p.m. Breakfast times for all schools are earlier.
The later start times for middle and high school students, earlier dismissals and shorter school days were instituted two years ago, and were designed to save the district money. Those changes remain in place this year, as the district continues to struggle through financial difficulties.
In sum, middle and high school students will be on campus six hours a day. Elementary school students will be on campus six and a half hours, with the exception of Phoenix Academy students, who'll be on their campus slightly more than eight hours a day.
The district attempted to restore 45 minutes a day to the school day in the middle and high schools by proposing to pay for the expense by way of a higher property tax. Voters rejected the proposal in a referendum in August. One of the consequences of that vote was the end of the district's alternative school as it was run until then. In the coming year, Everest alternative school–formerly known as Pathways, the small campus to the north of Flagler Palm Coast High School–will operate only from 2:30 to 5 p.m. and have a smaller staff.

---
Bell Schedule for Flagler County Schools, 2013-14
| School | Morning Bus Arrival/Breakfast | First Period Bell | Dismissal |
| --- | --- | --- | --- |
| Flagler Palm Coast High School | 7:30 a.m. | 8 a.m. | 2 p.m. |
| Matanzas High School | 7:30 a.m. | 8 a.m. | 2 p.m. |
| Buddy Taylor Middle School | 7:10 a.m. | 7:25 a.m. | 1:25 p.m. |
| Indian Trails Middle School | 7:10 a.m. | 7:25 a.m. | 1:25 p.m. |
| Bunnell Elementary | 8:30 a.m. | 8:50 a.m. | 3:20 p.m. |
| Belle Terre Elementary | 8:30 a.m. | 8:50 a.m. | 3:20 p.m. |
| Old Kings Elementary | 8:40 a.m. | 9 a.m. | 3:30 p.m. |
| Phoenix Academy | 7:45 a.m. | 8 a.m. | 3 p.m. |
| Rymfire Elementary | 8:40 a.m. | 9 a.m. | 3:30 p.m. |
| Wadsworth Elementary | 8:25 a.m. | 8:45 a.m. | 3:15 p.m. |
| Imagine School* | 8 to 8:15 a.m. | 8:30 a.m. | 3 p.m. |
| Palm Harbor Academy* | 8 to 8:15 a.m. | 8:30 a.m. | 3 p.m. |
(*) Charter schools. Source: Flagler County Schools. A pdf chart of the bell schedules is available here.

---
Bell Schedule for Flagler County Schools, 2012-13
| School | Morning Bus Arrival/Breakfast | First Period Bell | Dismissal |
| --- | --- | --- | --- |
| Flagler Palm Coast High School | 7:40 a.m. | 8 a.m. | 2 p.m. |
| Matanzas High School | 7:40 a.m. | 8 a.m. | 2 p.m. |
| Buddy Taylor Middle School | 7:20 a.m. | 7:34 a.m. | 1:40 p.m. |
| Indian Trails Middle School | 7:20 a.m. | 7:40 a.m. | 1:40 p.m. |
| Bunnell Elementary | 8:30 a.m. | 8:50 a.m. | 3:20 p.m. |
| Belle Terre Elementary | 8:40 a.m. | 9 a.m. | 3:15 p.m. |
| Old Kings Elementary | 8:45 a.m. | 9:05 a.m. | 3:35 p.m. |
| Phoenix Academy | 7:45 a.m. | 8 a.m. | 3 p.m. |
| Rymfire Elementary | 8:40 a.m. | 9 a.m. | 3:15 p.m. |
| Wadsworth Elementary | 8:45 a.m. | 9:05 a.m. | 3:15 p.m. |
| Imagine School* | 8 to 8:15 a.m. | 8:30 a.m. | 3 p.m. |
| Palm Harbor Academy* | 8 to 8:15 a.m. | 8:30 a.m. | 3 p.m. |
| Heritage Academy* | Closed. | Closed. | Closed. |
(*) Charter schools