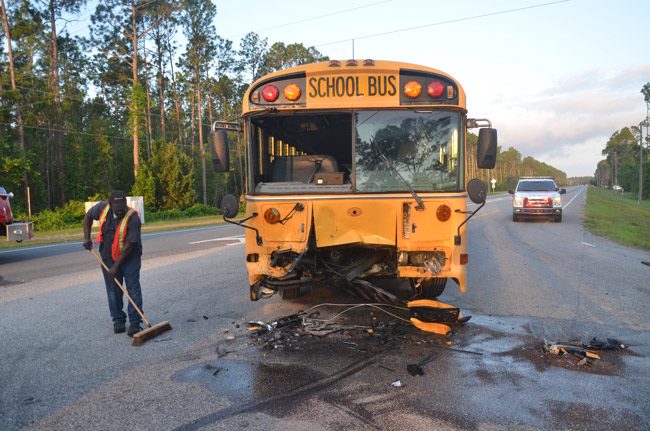 U.S. Rep. Charlie Crist, a Florida Democrat, has introduced a bill that would require all new school buses nationwide to be equipped with seat belts and provide grants to upgrade existing buses.
"All students deserve access to a safe education — this measure simply extends that principle to children's transportation to and from school," Crist said in a press release announcing the Best to Use Safety Belts Act.
In the last six months, students in Massachusetts and Tennessee have been killed or injured in school bus accidents.
Federal law doesn't require passenger seat belts on the big yellow school buses that most students ride.
Only six states — California, Florida, Louisiana, New Jersey, New York and Texas — have laws mandating seat belts on school buses. In Louisiana and Texas, however, the requirements are contingent upon funds being appropriated by the state, and that hasn't happened.

This year, school seat belt legislation has been introduced in at least 20 states, according to the National Conference of State Legislatures. That's far more states than usual — a change some safety experts attribute to a federal recommendation in late 2015 that school buses have seat belts.
Advocates for seat belts on school buses say they should be required to protect children from being seriously injured or killed in crashes. Opponents say school buses are already very safe and question whether children can quickly unbuckle and evacuate in some emergencies. School districts also are concerned about the estimated $7,000 to $10,000 cost of adding seat belts to a new bus.
–Jenni Bergal, Stateline