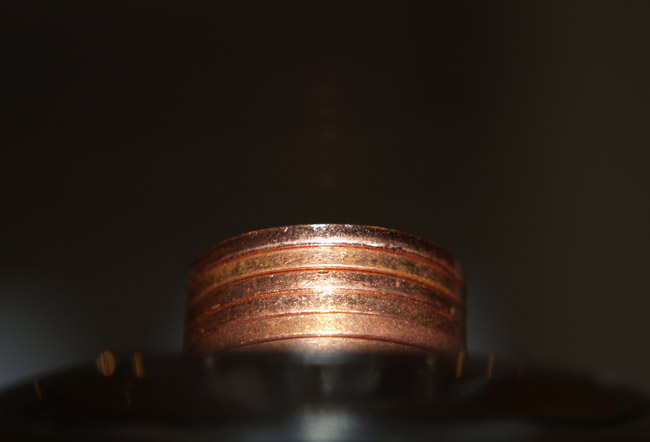 For the first Flagler County School Board meeting of the new school year, it was a remarkably relaxed atmosphere Tuesday evening: No disasters had befallen the district in the first four days of school, the new uniform policy has apparently been a non-issue, last year's transportation problems have not been replicated, and the board itself had two extremely relieved, veteran board members.
Sue Dickinson, who's chairing the board this year, and Colleen Conklin, took their seats after winning their fourth election since 2000. Neither is facing a run-off in November (they won't be sworn in until then). "I am forever grateful to be off the campaign trail," Dickinson said.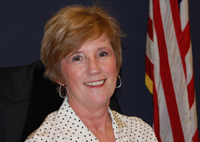 The congratulations flew—from fellow board members, from staffers, and from Superintendent Janet Valentine, who came perilously close to making a post-election endorsement when she said: "It looks like a very familiar board. I'm fine with that."
One other big factor played into the school board's relative serenity (the sort of serenity distinctly absent from two other bog local governments: the Palm Coast City Council and the County Commission, whose memberships have, not coincidentally, been changing at a much faster pace than the school board's): Last week voters approved the renewal of the school district's half-cent sales tax supplement by the largest margin of any election on the ballot: 64 percent (three barely contested Democratic primaries aside).
"If we didn't thank the citizens of Flagler County for approving the half-cent sales tax, we need to do that now," Andy Dance, the school board member who took the lead  in the campaign for the tax, said. "We really do appreciate our citizens supporting Flagler County schools and showing that they care about what goes on in their schools and their children and again, from all of us up here, we thank you. For all the volunteers who put in a lot of hard work behind the scenes into the PAC and people who helped with the effort to get the word out, I want to make sure we thank everybody who helped and hopefully we can bring them here next meeting. That would be great."
The sales tax victory had special resonance this evening in light of the presentation by Patty Wormeck, the district's finance director, on the district's annual financial report.
"We are most thankful to be talking about the sales tax still, and that we have that revenue for 10 more years," Wormeck said. The tax had been bringing about $4 million a year. Most school districts in Florida have been seeing their sales tax revenue decline. It's increased in Flagler County, to $4.2 million, mostly because of Palm Coast's restaurants and other businesses in Town Center. The district's auditors even raised a question about the increased revenue, which was at odds with other sales tax revenue columns they'd examine elsewhere in the state. The new businesses have helped keep local residents from traveling to St. Johns and Volusia counties for certain needs. Dickinson also noted the increase in sports tournaments being held in the county, which have been filling up hotel beds.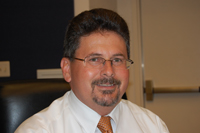 The previous sales tax, approved by voters in 2002, was used to finance a bond levy that built a new school (Belle Terre Elementary), among other projects. The last of those repayments, a $2 million bill, will be paid next week, closing the book on that debt.
"We're in a better position than we thought. It's not roses and flowers yet. We're definitely smiling a bit more, especially with our sales tax getting passed," Wormeck said.
"It's good news because we all know that we're not totally comfortable with state funding this year yet," Dickinson said.
Wormeck  summed up the district's finances: The budget, just under $100 million, had a revenue decrease of $1.5 million last year. The General fund, which includes all revenue and expenses except debt service, capital projects and federal grants, saw overall expenses increase by $800,000—driven by a $1.5 million "step" raise for teachers. Some $700,000 was cut from the budget through savings in electricity, school, maintenance and transportation supplies, and textbooks. The rest was made up with reserves.
The district's reserve on June 30 stood at $7.4 million, "which is better than we thought we were going to be midway through last year," Wormeck said. That's down from $9 million a year ago. The district hopes to keep a reserve of 5 to 8 percent of revenue. It's around 7 percent.
Outside of the general budget, the district paid back $8.5 million in debts over the year, and it lost more than $7 million in federal grants—what had been the Obama administration's federal stimulus, which had kept the district from laying off teachers previous years. Last year the district got only half a million dollars in federal grants.
Capital funding is essentially flat, with state aid for school construction eliminated: what school construction the state would set aside in previous years through its so-called PECO fund (Public Education Capital Outlay) it now diverts to charter schools, which are privately run schools funded by public money.
The school board ensured that the district would continue to generate an additional $2 million through a local option property tax supplement of 25 cents on $1,000 in taxable property, a measure voters approved in another referendum a year and a half ago. Though approved, the board still had to vote, with a super-majority of at least four of its five members, to renew the tax for this year. The board voted for it unanimously. But this is the last year the board will have that tax revenue: the Florida Legislature has barred local school boards from either holding referendums to enable it in subsequent years, or to approve it by any sort of board vote.
That means the board must once again return to the budget-cutting table to come up with $2 million in cuts—or more, depending on how the year's budget numbers go, and how voters react to two state-wide referendums in November that could potentially further reduce local government revenues.
"We've already started having conversations about it and we'll be workshopping that," Valentine said, regarding the reduced revenue.