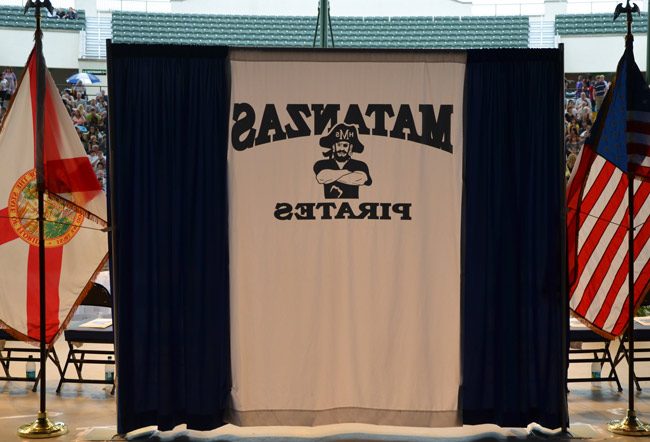 Sarah Bhagwatti Rudolph, a 20-year-old resident of Big Dipper Lane in Palm Coast and a Matanzas High School graduate, took her life by hanging during the night from Saturday to Sunday (March 2 and 3), according to a Flagler County Sheriff's report–the fourth suicide of a Flagler resident 25 or younger since September.
Rudolph's 51-year-old father received a call from her workplace Saturday morning, informing him she had not come to work. When he went in to check on his daughter, she was not in her bed, but he saw her vehicle still in the driveway, as were all the family's vehicles. Her 48-year-old mother checked her daughter's location through a phone app, showing her still at home, the sheriff's report states. She found her by the closet and initially thought she was choking just then. They called 911. Her mother was applying CPR when a sheriff's deputy arrived.
A Palm Coast Engine 23 firefighter pronounced Sarah Bhagwatti Rudolph dead at 9:39 Sunday. The sheriff's office then established a crime scene, as is normal in such circumstances, with detectives and crime scene investigators working the scene and the medical examiner removing the body shortly after 1 p.m. Moments after that, the crime scene was broken down.
Rudolph had made her way through the Flagler County school system from her earliest year, going through Belle Terre Elementary, Indian Trails Middle School and Matanzas High, then attaining her associates degree from Daytona State College. She had recently been admitted into the U.S. Air Force, according to her obituary.
The inordinate number of suicides in Flagler County–the county proportionately led the state in suicides in 2017–has caught the attention of local officials, through such organizations as FlaglerCares (whose Flagler Lifeline is devoted to suicide prevention) and the Public Safety Coordinating Council, a grouping of judicial, social service, law enforcement and county officials. The council was scheduled to devote a discussion to suicide at its March 13 meeting. That discussion has been postponed to the April meeting.

The following resources are available for individuals in crisis:
In Flagler: The Crisis Triage and Treatment Unit (CTTU) is a crisis assessment and referral service for Flagler County residents experiencing behavioral health crisis.  It is located at 301 Justice Lane in the Brown & Brown Outpatient building at the Vince Carter Sanctuary in Bunnell.  This program is limited to individuals escorted to the program by law enforcement between the hours of noon and midnight daily.  Law enforcement is able to transport individuals to SMA to assess and determine the appropriate clinical disposition.  When required and appropriate, SMA then transports the individual to a receiving facility in Volusia County.
In Daytona Beach: Stewart-Marchman Act Corporation Crisis Center
1220 Willis Avenue
Daytona Beach, FL 32114
Crisis Line: (800) 539 – 4228
Available 24 hours.
National Suicide Prevention Lifeline, 800/273-8255 (TALK).
If you are concerned for someone else, read about warning signs here. For additional resources, see the Speaking of Suicide website.