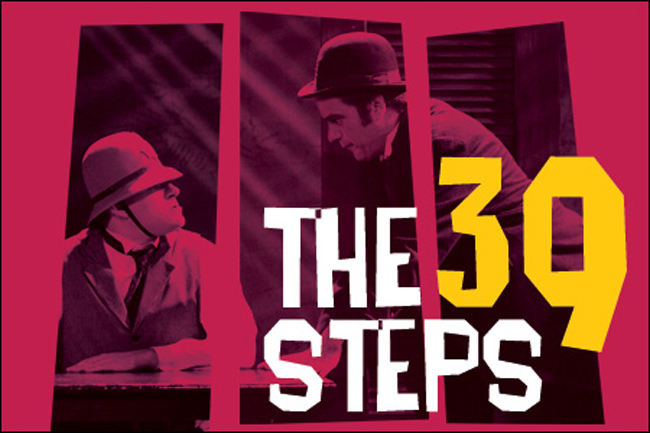 Shakespeare's 39 Steps
While Alfred Hitchcock is not remembered as a barrel of laughs, his early masterpiece – The 39 Steps – became Broadway's longest running comedy and won two Tony Awards in the process. As adapted by Patrick Barlow, the Shakespeare Theater will present a cast of four who will re-enact over 150 eccentric characters from Hitchcock's 1935 thriller using props, split-second costume changes, and good ole' theatrical ingenuity.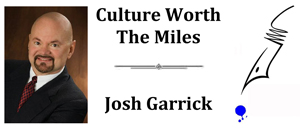 From September 15 – and running through October 10 – this film classic from a spy novel turned Broadway comedy will be "knocking 'em dead" at the Shakespeare Theater. In true Hitchcock tradition, the play presents an average man who meets a woman who says she's a spy; when he takes her home, she is murdered. Artistic Director Jim Helsing brings Hitchcock's unique blend of romance, espionage – and comedy – to the stage in a fast-paced production with a "death-defying" finale and an evening of nonstop laughs. The Orlando Shakespeare Theater is at 812 East Rollins Street in Loch Haven Park in Orlando.  For tickets call 407.447.1700 or visit the theater's website.
The GLBT History Museum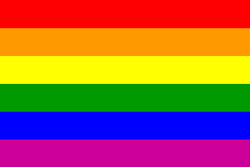 Each month there are new reasons to join the "Third Thursday Gallery Hop" that signals the Opening of new Art Exhibits all over Downtown Orlando.  The Central hub of the excitement is the City Arts Factory at 29 South Orange Avenue.  This month Third Thursday happens on September 16th, and one particularly interesting exhibit at City Arts will be an installation by the GLBT History Museum of Central Florida called "Pride and Protest." The gay and lesbian history exhibit will be shown along with works of art by local GLBT artists Cake (he's an Artist; not a dessert), Josh Garrick (a familiar name), Terry Hummel, Dawn Rosendahl, Parker Sketch, Keith Theriot, and Cheryl Turner.  According to Ms. Rosendahl, "The GLBT History Museum and local GLBT artists have come together to celebrate GLBT History Month, and the exhibit has been created to educate, entertain and expose greater Orlando to the many contributions the GLBT community has made in Central Florida.  The Free exhibit will be on display at the City Arts Factory through October 13. For information visit the virtual museum at gayorlandohistory.com or contact Ms. Rosendahl at [email protected].
The Orlando Philharmonic with Casa de Mexico
To celebrate the Gala of the Bicentennial of Mexican Independence, Orlando's Casa de Mexico will be joined by the Orlando Philharmonic Orchestra to perform with soprano Barbara Padílla, Mariachi Cobre and The Brass Band of Central Florida. The program offers "block-buster" classical music with  works including the Triumphal March from Aida, Tchaikovsky's 1812 Overture, Himno Nacional Mexicano, Huapangos de Rubén Fuentes and more. Ms. Padílla, who was the First Runner up of America's Got Talent Season 4, will perform operatic arias and songs. As a non-profit organization, Casa de Mexico will use funds raised at the event to benefit Mexican Farm Workers and laborers in our community. "When the farm laborers are ill or have an accident they come to Casa de Mexico for medical assistance," explains Executive Director Blanquita Trabold. "That is why this concert is so very important."  The concert will take place on Saturday, September 18 at 8 pm at the Carr Performing Arts Centre in Downtown Orlando. For tickets, call 407.770.0071 or 407.420.6896.
Classical Pianist Santiago Rodriguez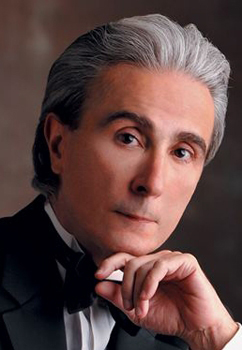 One of today's foremost interpreters of the music of Sergei Rachmaninov, Santiago Rodriguez has performed all of the composer's major piano works in concert. Called "a phenomenal pianist" by The New York Times and "among the finest pianists in the world" by The Baltimore Sun, Santiago Rodriguez made his Carnegie Hall debut under the baton of Dennis Russell Davies. His international career was launched in 1981 when he won the Silver Medal at the Van Cliburn International Piano Competition. Rodriguez' unique life and artistry were profiled on CBS Sunday Morning with Charles Kurault in 1993. Currently recording the entire catalog of Rachmaninov's solo piano compositions, Mr. Rodriguez enjoys a distinguished reputation as a teacher and master-clinician. Later in the season, Rodriguez will be the chief judge at the Florida Int'l Piano Competition, but first he will perform in concert on Sunday, September 19 at 7 pm at the Shakespeare Theater at 812 East Rollins Street in Loch Haven Park in Orlando. Call 407.645.2525 or visit www.FloridaPiano.org
And NOT to be Missed …
September is "DINING Month!" in Orlando
Through the end of September we can eat royally, save money and support the ARTs all at the same time. Orlando Magical Dining Month is a culinary celebration presented by the Orange County Convention & Visitors Bureau with 60 restaurants featuring 3-course, fixed-price dinners at the amazing price of $30. Visit orlandomagicaldining.com
Torn Paper Paintings
Torn bits of hand-painted papers make up the collages of Artist Elizabeth St. Hilaire Nelson whose work will be presented at the Maitland Art and History Association through October 24, with a reception on Friday, September 10 from 6 to 8 pm. Visit artandhistory.org or call 407.539.2181
Sondheim at Mad Cow
Stephen Sondheim's masterpiece of 20th Century Musical Theater – Company – will open Mad Cow's Fall season from September 10 through October 17.  Company will be performed at Mad Cow Theatre, 105 S. Magnolia Ave in Downtown Orlando. Phone 407.297.8788 x1 or visit madcowtheatre.com
The Art of Edward Gorey at the Orlando Museum of Art
"Elegant Enigmas: The Art of Edward Gorey" at the Orlando Museum of Art (OMA) shows off the sophisticated illustrator whose atmosphere of potential danger made 'creepiness' into fun – running through Halloween at the Orlando Museum of Art. Call 407 896 4231 or visit www.omart.org
Charles Turzak, Master of Modernism
American Modernist Charles Turzak epitomized the American Modern Art movement in the 1930s. His trademark Art Deco woodcuts are on display at the Albin Polasek Museum in "A Master of Modernism: Woodcuts and Paintings by Charles Turzak" running through November 14th.  Call 407-647-6294 or visit www.polasek.org

See Josh Garrick's previous column.