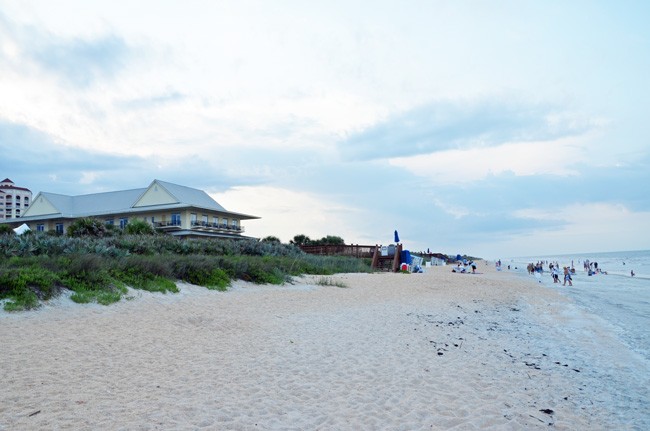 By Chris Goodfellow
Since first expressing my opinion in November to the Flagler County Commission and the Planning Board and with the latter turning down the application for the new Salamander-proposed, 198-room hotel in the Hammock in a public meeting December 9th, I have had some additional thoughts.
There are two distinct issues here. One is approval of a development plan and the other is a change in the plat restrictions on the property. Somehow the cart got ahead of the horse. Whether the development plan is approved, the plat restriction must be dealt with and it certainly should be dealt with first because the development is moot unless the plat restriction is changed.
The question is: does the community at large in Flagler County want an existing plat restriction, which was put in place to limit further development on this property changed? This question must be dealt with carefully for several reasons, not least of which is moral hazard and the continuing respect for decisions of past county commissioners, community cohesion, and future exposure to legal expenses if litigation over this matter ensues.
It is abundantly clear that previous commissioners sought fit to negotiate a restriction limiting future use of this property. This was done transparently and in full acceptance by both parties. This is a contract in no uncertain terms, and it is my understanding this has already been tested in a court decision.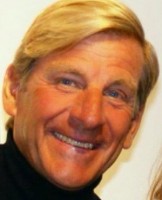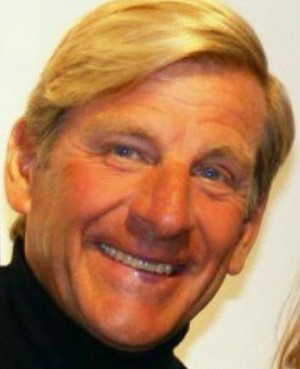 While one may argue that zoning changes are done all the time, and we employ our county administrators and elect our county commissioners to use their good judgment to make these rulings in the general welfare of the community, common zoning changes and plat restrictions are not necessarily one and the same. This is one instance in which changing an existing plat restriction might have a much broader impact on the community at large, and in my humble opinion it demands a much higher bar to effect a change.
For serving commissioners to turn over and reverse a previously negotiated agreement essentially negates a previous county commission's judgment and hard work. It should only be done under the most extreme circumstances, otherwise it sets dangerous precedents. I believe there are very few instances in which something like this should be done. An imminent threat to public health and safety is one instance we all could readily understand. Financial benefit to a private party, especially a private party that knew full well when assuming ownership such restrictions applied, does not meet this test. For me, this is the crux of the matter. It is a question of the integrity of the Board of County Commissioners both past and present to respect contract law.
---
A precedent-setting change the county commission should avoid absent clearer consensus from the Hammock community.
---
On the other hand, this does not mean there is not a path to securing a change that would permit a redevelopment of the site. I purchased my home here with certain plat restrictions and I would never consider attempting to modify those plat restrictions without the consensus of the entire 29 property owners of my home owners association. Likewise the path to getting a plat restriction change in this instance lies in finding the consensus among all parties paving, the way for the county commission to make a change without setting a precedent that could affect future applications. At the very least if there is no consensus presented to the commissioners to solve this, a referendum should be held.
So far there has been a lot of shouting and misinformation. Unfortunately, Salamander officials brought a good deal of this down upon themselves perhaps through a basic lack of understanding of the community in Flagler and the Hammock. Instead of probing the community regarding what might be acceptable as a hotel re-development in terms of size, structure and location, they went ahead and prepared plans for 198 rooms based on their needs alone. It is the fait accompli approach. No wonder there is such opposition.
A major argument has been made that if the re-development doesn't go ahead, then the entire existing infrastructure will fall apart, people will lose all their investment, and so on. These tactics are not at all productive in producing a consensus. Instead of bringing the community into the early stages of design, Salamander went ahead and presented a design of their choosing. Thus they ignored potential advice that would have pointed out, for instance, that situating a loading dock to interfere with entrance to Old Salt Park and putting a 70-foot south wall to look up at from Old Salt Park might not be a good idea.
Yes, I would like to see a new hotel in the Hammock and an investment that creates jobs and revenue within the County. In my November letter to the commissioners, I attempted to make the constructive suggestion to Salamander to consider another location. I also suggested to Salamander, subsequent to the rejection of its proposal by the Planning and Development Board, that Salamander perhaps consider scaling the size back to 80 to 120 rooms in a completely different and less imposing structure in the shape of an "L." The short side would be on the north so it sits further back from the beach, and the long side would run north-south. It would be no more than a two story structure.
The fact of the matter is that this is not a large parcel of land. Attempting to sandwich in 198 rooms in two east-west towers of four and five stories is going to create a structure disproportionate to the site. Salamander has made the argument that they need 325 rooms for their business plan. My understanding is that they have approximately 125 already in the tower operating in a condo-hotel arrangement. Could they not acquire or make arrangements with existing owners in the tower for the additional capacity if their hotel was downsized? In fact, it seems to me that the existing owners of those 125 rooms in the present arrangement might find themselves out in the cold for a good part of the year, without revenue, if there are 198 rooms in the main structure to occupy first.
It is still my hope that Salamander officials will reconsider their design and approach and bring some knowledgeable community parties into their planning so that community interests can be dealt with and consensus on an appropriate structure for the size of this lot can be achieved before once again presenting a contentious proposal to the county commissioners in February. It is far better to present a new plan that has the support of everyone, including the Planning and Development Board, than dividing the community.
Salamander needs the community support and Flagler could do well with the investment. I am sure there is a way for all of us to be winners.

Chris Goodfellow is a resident of the Hammock.