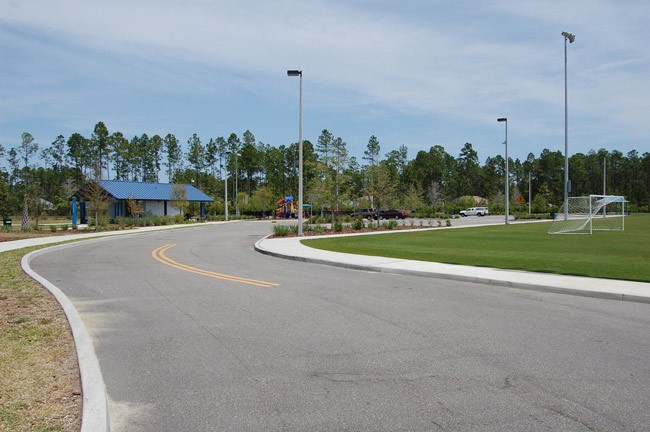 Two Rymfire Elementary School students were slightly injured this morning when a car backed into them in the parking lot of Ralph Carter Park, next to the elementary school.
A Flagler County school district spokesman said the students' parent was dropping them off in the parking lot of the park, as many parents do to avoid the congestion of the school's lot. The students, both boys, were retrieving their backpacks from their vehicle's trunk when another car backed into them, the spokesman said. One is a fourth grader, the other a fifth grader.
Both students required some medical attention at the scene, but their injuries were limited to scrapes and bruises. By 9 a.m. the fifth grader was already in class. The fourth grader was having his knees iced down. It wasn't clear whether he'd be able to attend class today, the spokesman said.
The incident resulted in the response of numerous police and fire-rescue units. The names of the students or the driver of the vehicle have not yet been released, as the Flagler County Sheriff's Office is still conducting the investigation.
Though the incident took place in a parking lot, it is the sixth incident this year involving a vehicle-versus-student collision, with injuries, with a total of seven students involved–four on bicycles, all of whom sustained minor injuries, one at a bust stop (the 7 year old was killed in a collision with a car), and today's two at the parking lot.