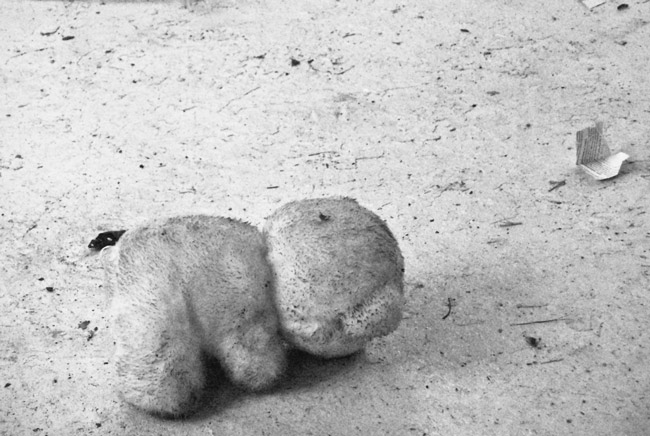 Ronn Rauber is a 42-year-old veteran of the Flagler County Sheriff's Office: he's been on the force 20 years. He was married to Amanda Kaznocha, 39, until 2011, when the couple filed for divorce. The divorce was finalized last June, though the couple remained under the same roof, though they've been facing foreclosure.
They have three children: a 2-year-old boy, a 7-year-old girl, and a 14-year-old girl.
Sunday evening, Rauber was arrested and charged with battery, a misdemeanor, after his ex-wife called 911 and said Rauber had pinned her to the wall during an argument, had yelled, and had been "breaking things in the house," according to his arrest report, and doing so in front of the children.
Kaznocha, however, refused to sign charges against her ex-husband.
Rauber, who was making $59,000 last year, was suspended without pay.
When a deputy spoke with Kaznocha, "who was crying and obviously upset," the deputy noticed that Kaznocha's shirt "was in disarray." According to her, Rauber had returned home and discovered that Kaznocha had introduced one of the couple's children to her "friend/boyfriend." She said she had been walking away from him when he grabbed her by the wrist and pinned her, the report states.
"Upon speaking with Ronn Rauber," the report states, "he stated that he and Amanda were arguing tonight and said that they did not get physical with each other." Earlier that morning, Rauber told the deputy, the couple had gotten into an argument, but Rauber denied that there had been any physical contact.
"I took pictures of Amanda to include her hands, arms and wrist and did not observe any red marks or bruises," the report states. "The only marks I observed was redness of the skin on her chest, in the area that I noticed her shirt to be in disarray. Amanda said that she was not aware of how the marks got [there] and did not want any pictures of her chest area taken. Amanda did not want to cooperate further and refused to sign charges against Ron Rauber."
Rauber was arrested and charged with battery-domestic violence based on verbal and written statements by his ex-wife, however, statements "consistent with the audio recording from the 911 call."
Rauber, an Orlando native, was booked at the Flagler County jail at 8:50 p.m. Sunday. He posted $2,500 bond and was released.
"This is a serious problem in our community and no one is immune from their actions during a domestic argument that turns violent," said Undersheriff Rick Staly. "Our agency has a zero tolerance for domestic violence."
The address and image of law enforcement officers are legally shielded from Florida's public-record law.