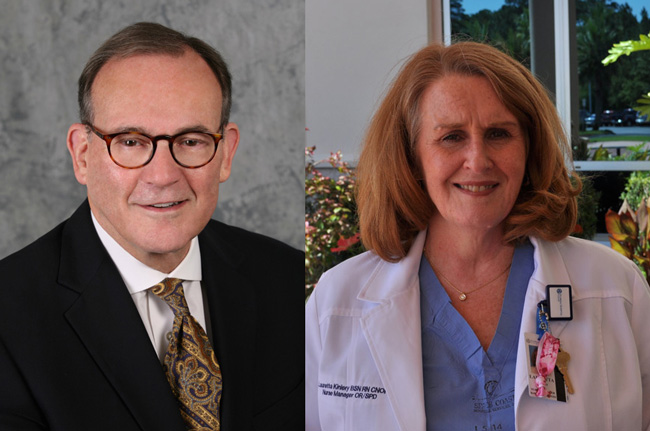 Florida Hospital Flagler announced this week the appointment of Dr. Ronald Thomas as the Chief Medical Officer (CMO) and Lauretta Kiniery as the nurse manager for the hospital's operating rooms, sterile processing department and endoscopy department.
In this new role, Thomas will work to continually strengthen the relationships between physicians, clinicians and non-clinicians.
Thomas has extensive experience in several medical leadership positions with a focus in emergency medicine at hospitals in Connecticut, Chicago and New Mexico. He most recently served as regional medical director for Best Practices/EmCare, a large practice management firm that serves more than 500 emergency department practices in 42 states.
Thomas is board certified in both internal medicine and emergency medicine. He earned his medical degree and completed an internal medicine residency from the University of New Mexico. Additionally, he earned a master's degree in public health from the Medical College of Wisconsin.
"Dr. Thomas' impressive credentials and experience, as well as his passion for excellence, will bring great value to our executive leadership team," said Ken Mattison, Florida Hospital Flagler CEO. "I'd like to thank anesthesiologist Dr. Glenn Zimmet for serving as our interim CMO during this process. Dr. Zimmet's energy and insight has been greatly appreciated, and he continues to serve in other medical staff leadership roles at the hospital."
Kiniery comes to Florida Hospital Flagler with nearly 40 years of experience as a perioperative nurse and most recently served as operating room nurse manager for Inova Mount Vernon Hospital in Alexandria Va., where she was responsible for managing an eight-room surgical suite with an emphasis in total joint replacement and sports medicine.
A Flagler Beach resident, Kiniery holds a Bachelor of Science in nursing and Certified Nurse Operating Room (CNOR) certification, as well as a certificate in surgical services management.