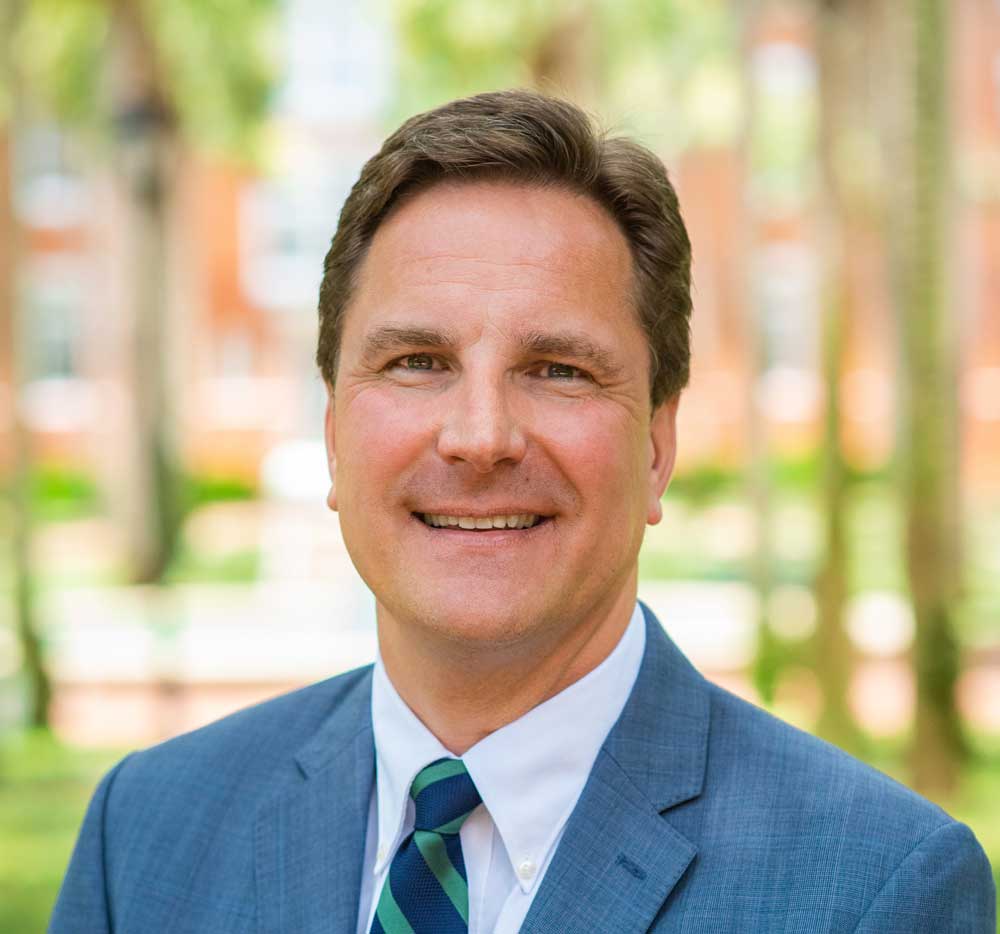 Colleges and universities are facing dramatic changes these days and can no longer operate by the time-honored traditions that have guided them for so long.
Stetson University President Christopher F. Roellke, PhD, joins more than 100 college presidents who offer insights into the forces reshaping higher education in the new book, "Commencement: The Beginning of a New Era in Higher Education."
"All of higher education is under great scrutiny," Roellke says in the new book, "in part because of the increasing and escalating costs of higher education. The return-on-investment questions are very, very real."
Stetson, he said, needs to continue providing an education rooted deeply in the liberal arts while also ensuring those learnings prepare students for the workforce and are relevant to the real world.
"I think we have to be laser-focused on giving our students skills of critical thinking, being able to work across differences, being able to communicate effectively, and being able to use technology effectively," he said. "These are all the tools that our industries are requiring of our graduates."
The book, published in late November, draws on interviews with Roellke and other higher-education leaders on "The EdUp Experience Podcast." Roellke spoke to the book's authors during the height of the pandemic in the summer of 2020, as he took over as Stetson president. He faced not only a global health crisis but also a wave of social unrest over racial and other issues in America.
As Stetson's president, Roellke has emphasized the need for productive dialogue and civil discourse in addressing contemporary and controversial issues. He, in collaboration with students, faculty and community members, has created structures for divergent perspectives to be shared and debated in an effort to find common ground.
"I think that there's no better place to be, frankly, than an institution of higher education – where we can have the difficult conversations and where we have the opportunity to try to meet the needs of particular communities to provide ample opportunities for multicultural exchange … with the hope that we can move ourselves forward into an engaged and pluralistic society."
Dr. Roellke is available for media interviews as a thought leader in higher education. Photo attached.