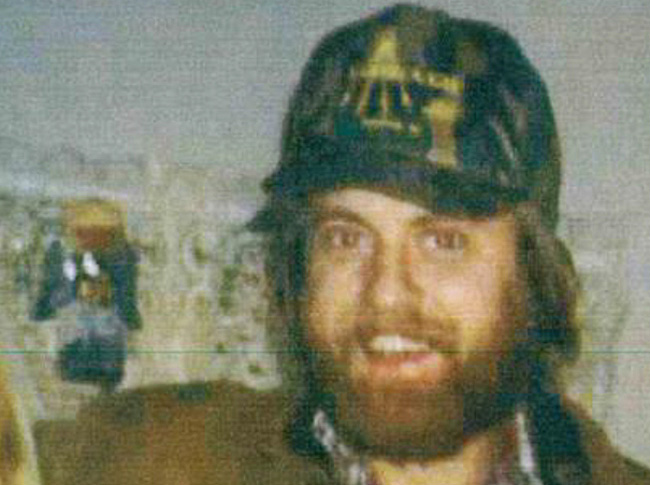 Flagler County Sheriff's detectives have reopened the 17-year-old case of Robert Patrick Picard, who went missing in western Flagler County in circumstances then-Sheriff Bob McCarthy called "suspicious." The disappearance took place within days of the man's trailer being burglarized by a man and three boys.
In early October, 1997, Maynard Rupert II, a 20-year-old resident of west Flagler County, was arrested, along with the three 15-year-olds, on burglary charges connected to the robbery of a mobile home rented to Robert Picard, 39 at the time. Picard rented the home from the parents of one of the three boys arrested.
By then, Picard had disappeared. When his landlord—John Pellicer Jr.–checked on him after not seeing him for so long, he found bloodstains in his home, and 160 marijuana plants with an estimated value (in current dollars) of $250,000. The four people accused of burglarizing the home said they knew nothing of his whereabouts. They'd stolen stools and stereo equipment, which was returned.
Detectives have recently discovered new information which has caused them to reopen the case, a sheriff's news release stated this morning.
"We believe that someone may have information relevant to the disappearance of Mr. Picard and that at the time that person may have been reluctant to come forward out of concern for their own safety," said Corporal Nate Koep of the Sheriff's Office Persons Crimes Unit. "We want to provide the Picard family with answers about what happened to their loved one."
Soon after the investigation started in 1997, a body was found floating in the Intracoastal Waterway, with a bullet to the head and a weight tied to it. Blood testing eliminated any connection between the body and Picard, according to McCarthy at the time.
The investigation then focused on one of the 15-year-old boys' father, Claude John Pellicer Jr., 50 at the time. He was charged with tampering with evidence and neglecting to help police in the case, after admitting to placing items stolen from the mobile home into a bag and throwing the bag in the woods, according to a News-Journal account in 1997. Pellicer told deputies that he hid the evidence to "protect his son." (At the time, Sue Pellicer, wife of Claude Pellicer Jr., was the tax collector in Flagler County.)
Pellicer was briefly back in the news 15 months ago when that same boy, Claude Pellicer III, was killed in a traffic crash, after losing control of his pick-up truck on County Road 2006, not far from the family home.
Rupert was eventually found guilty of trespassing and burglary. Then-Circuit Judge Kim Hammond withheld adjudication. Rupert served three years' probation, which was ended in September 2000.
Anyone with information on the incident is asked to contact Detective Mark Moy at 386/586-4899 or call Crime Stoppers at 888/277-8477. You may remain anonymous and may be eligible for a reward.