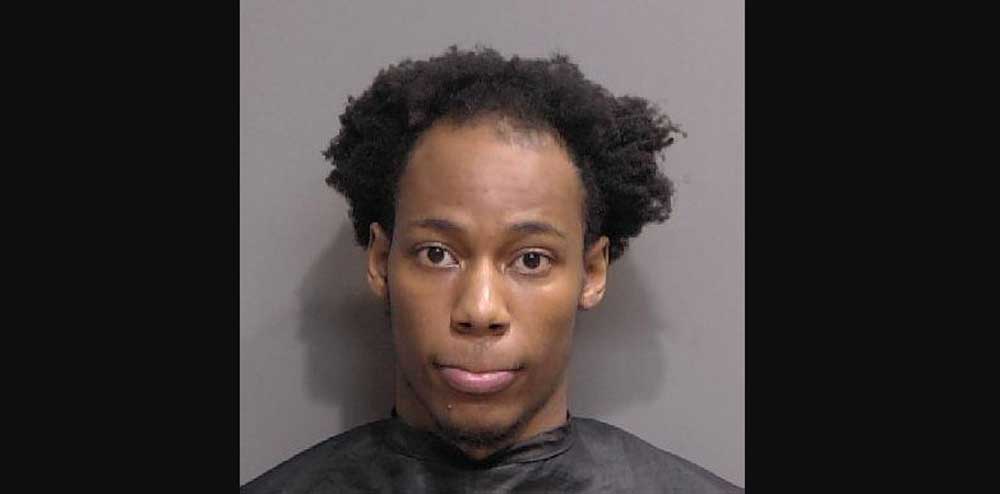 Jakeem Washington-Howell, a 20-year-old resident of Breeze Hill lane in Palm Coast, faces a second-degree felony robbery charge that carries a maximum of 15 years in prison on conviction following an alleged robbery of a Door Dash delivery man Tuesday night.
Washington-Howell had ordered a bottle of California white wine. As required by law, the delivery man asked Washington-Howell for his identification before handing over the order, to verify his age. Consumers are required to be 21 or older to order alcohol. Washington-Howell presented his cell phone to show an image of a driver's license belonging to a woman.




The delivery man told him he could not accept the ID. He turned around and walked back to his car. According to the delivery man's account to a Flagler County Sheriff's deputy, Washington-Howell then "wrapped his arms around him from behind, with one hand grabbing him and the other grabbing the wine bottle forcefully," Washington-Howell's arrest report states. The delivery man let go of the wine, left the scene and called 911.
When deputies were dispatched to Washington-Howell's home, he conceded to being 20 and to getting upset and cursing out the delivery man when he refused to turn over the wine, though he said he did not grab the man's arm from behind. He was arrested on a charge of robbery without a weapon, and booked at the Flagler County ail on $3,500 bond. He remains at the jail today.
Florida eased alcohol-delivery regulations during the pandemic, and in 2021 made the allowance permanent. Grocery stores or delivery services are also allowed to deliver wine and beer, but not liquor.
Door Dash, Instacart and similar delivery services are part of the gig-worker economy that was around long before the pandemic–pizza deliveries date back to the 1960s–though it exploded since. Most crimes involving gig workers target drivers such as Uber and Lyft, with some 28 workers killed in the last five years and 24,000 assaults against drivers reported by Uber alone.




Violent incidents involving gig workers in Palm Coast and Flagler County are rare, but not zero. Incidents on record have been disturbing.
The most serious incident dates back to 2015, when Giuseppe Verdone Jr. carjacked and kidnapped a Chinese food delivery man in 2013. Verdone is serving a 30-year prison sentence.
The following year a pizza delivery woman reported being shot at while delivering an order in the P-Section. More recently, a Lyft driver was assaulted in his car by a drunk man, Travis Smith, who ended up serving three months in jail after his 2022 trial, before he was again sentenced to six months for violating his probation. He was released from jail a few weeks ago.