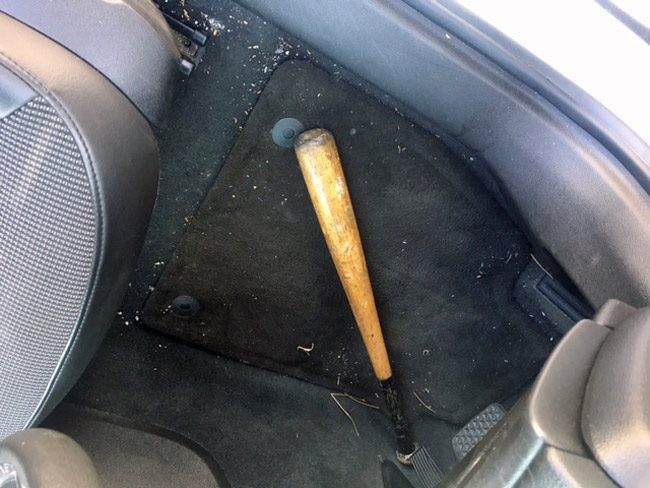 Jessica Coleman, 22, a resident of Palm Coast's P-Section, was driving a black Ford Ranger east on Landing Boulevard Tuesday afternoon, just past the McDonald's, when—as she described it–a Chevy Malibu blew through the stop sign and cut her off. She flipped off the driver.
Before long, the driver of the Malibu had allegedly attacked her with a baseball bat, she was bleeding from the head, her clothes were in tatters, she had purposely crashed her vehicle into the other, and the Malibu driver, Marcus Green, a 32-year-old resident of Wheatefield Drive in Palm Coast, was charged with aggravated assault with a deadly weapon in a particularly violent case of road rage.
Coleman told deputies that after she'd flipped off Green, he stopped his car at a yield sign, and the two drivers started yelling at each other. Green then allegedly got out of his car and walked toward Coleman with a baseball bat in his hand.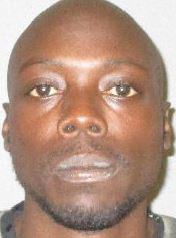 Coleman told deputies he was yelling at her and leaning into her car, so she started pushing him back with her elbow, according to his arrest report. Green then allegedly struck her in the face with a closed fist. He then went back to his car and started to drive off. Coleman said she didn't want him to get away, so she crashed her truck into the back of his vehicle. (In Green's car were his girlfriend and two children.)
So Green allegedly got back out of his car and returned to Coleman, and, according to her, struck her in the face with the end of the bat, opened her car door and pulled her out and onto the ground. By then Green's girlfriend had gotten out of the Malibu, and Green told her to "call 911, she hit me."
The woman would do just that. "A girl behind us just crashed into my boyfriend's car, and we're stuck over here, she put her hands on him and everything," she told a 911 dispatcher. "please hurry up, please, please." She then added: "I'm trying to hard not to put my hands on this girl, we have two children that were in the car."
---
The 911 Calls[media id=416 width=350 height=250]
Another 911 caller described it this way: "this black guy is beating on this woman," adding, "It was physical, yes."
Green told deputies that Coleman "tried to hit me." He said he'd been to McDonald's with his girlfriend and two daughters when, driving back, Coleman flipped him off, so he flipped her off too, stopped and walked to her car, and as they were arguing, he said, she struck him twice. ("I looked at Green's face and did not see any marks or swelling," the investigating deputy wrote in Green's arrest report.) But Green also, according to the report conceded that he "got out of the vehicle to defend himself and punched Coleman in the face" and, in his words, "slam-dunked her to the ground." (He denied using a bat, but said there was one in his car.) At that point he says Coleman tried to hit him with her car.
When deputies spoke with Coleman, she was bleeding from the left side of her face. Her shirt was torn. A deputy concluded that Green's and his girlfriend's statements were conflicting and inconsistent with the evidence at the scene, but left the possibility that Coleman could also be charged for attempting to strike Green with her car.
Green was charged with aggravated battery with a deadly weapon, and as he was being placed into custody, according to his arrest report, he said: "Yeah, I kicked her ass."