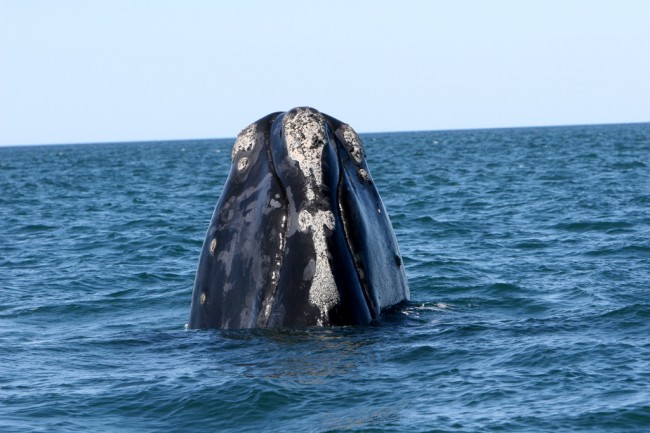 Whale watcher Christine Sullivan is reporting a right whale sighting this morning–a mother whale and her calf, gliding slowly down the Flagler County coast. Before midday, they were off the coast at Jungle Hut Road in the Hammock, which leads to an easily accessible public beach with parking.
The pair is heading south, but slowly, so they'll likely be seen all along the coast, including Flagler Beach this afternoon. They're close enough to shore that they can be seen with the naked eye, but "if you have binoculars, that's a great thing to bring," Sullivan suggests.
What to look for? "It's almost like seeing dolphins—a black shape will appear to break the surface of the water. They can be under water for a couple of minutes before you see them again." Look for their fluke, too–the top of their v-shaped tail. And the giveaway: When they breathe, they send off a spout of water in a v-shape.
Sightings may be reported to the Marine Resources Council at 888/979-4253.
See Also: