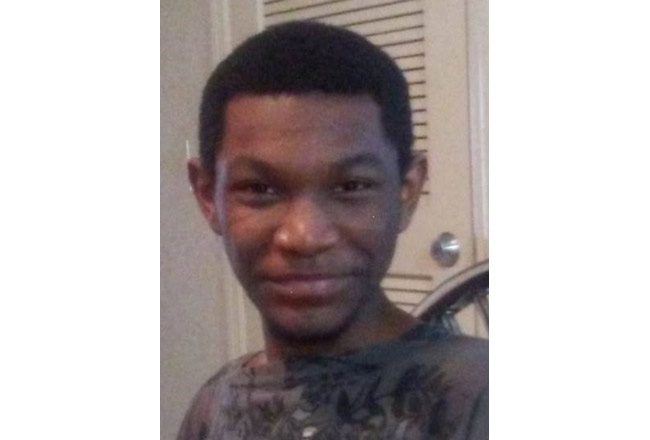 Last Updated: Sept. 24, 8:19 p.m.
The Flagler County Sheriff's Office is seeking public help in locating 17-year-old Ricky Wheeler, who went missing Friday (Sept. 21) and may be endangered.
Wheeler has diminished mental capacities and has physical handicaps (*he has muscular dystrophy), he gets confused and has memory issues. A resident of the Madison Green apartment complex in Town Center, he was last seen there on Friday, behind Tom Gibbs Chevrolet on SR 100.
Wheeler is black, 5'9, 107 lbs, and was last seen wearing camo army shorts, green Nike sneakers and a grey shirt with blue stripes. He was carrying a red and white water bottle. He is approachable and verbal, especially if he hears his name.
He has no cell phone, no money and may be without his required medication.
He does not have friends or any particular place he likes to go. It's not clear why he left home but he did likewise late one night in late July, when deputies traced his steps to the McDonald's in Town Center, where witnesses saw him pass through, and eventually found him at Belle Terre Parkway and Ponce DeLeon.
Sunday evening, the Sheriff's Office issued its second release in 24 hours, saying an emergency helicopter and a blood hound from the St. Johns County Sheriff's Office were assisting in the search. Deputies are currently focusing the search around the Town Center area and have deputies on bike patrol and members of the Emergency Response Team in the search area.
On Monday, the sheriff';s office, which had set up a mobile command center in Town Center across from Epic Theatres, was reporting that volunteers from the Sheriff's Mounted Posse Unit and Flagler County Radio Emergency Associated Communication Team (REACT), along with the Sheriff's Deputies Marine Unit, Emergency Response Team (ERT), and Sheriff's Investigators and Patrol Units had all searched the area surrounding the youth's home, not far from the command center.
The FCSO Mounted Posse used horses and were accompanied by a deputy on foot searching the wooded area north of SR100 and east of Madison Green Apartments in Palm Coast. A REACT Team of volunteers searched on foot in wooded areas north of SR100 and
west of Madison Green Apartments Volunteers traversed heavily wooded areas shouting "Rickey, Rickey Wheeler" repeatedly for hours today. The Sheriffs Marine Unit searched using small boats in ponds and waterways within in the immediate vicinity of Madison Green Apartments and SR100.
Sheriff Rick Staly encouraged people to 'see something, say something' stating specifically, "Our deputies have combed the areas within the vicinity of Rickey Wheeler's home and continue to ask for the public's assistance in locating this young
man. His medical condition could potentially be life-threatening after three days without his medication." He added: "I ask you to look in your sheds, boats, any structure on your property just in case Rickey was looking for shelter,"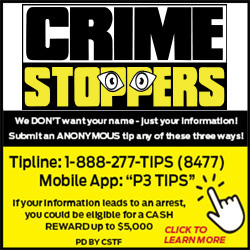 Anyone with any information contact the Flagler County Sheriff's Office at 386/313-4911. Please share this and other posts about Ricky on social media.