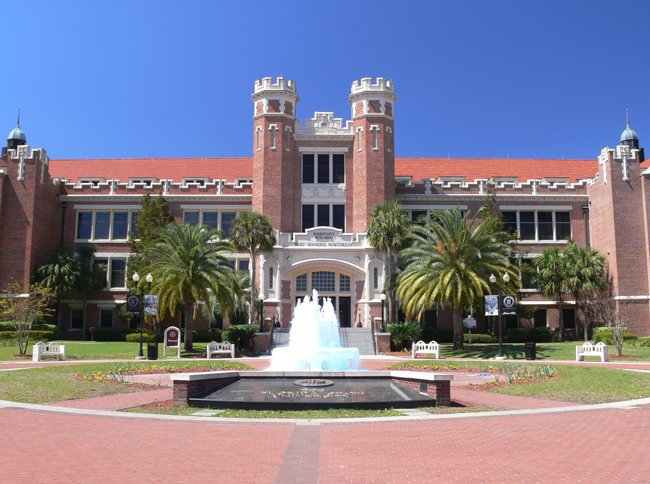 Public university leaders, through thousands of pages of answers that include backup academic studies and appendixes, have replied to Gov. Rick Scott's request to outline what the schools are doing to ensure graduates meet the need of Florida employers.
The presidents of the state's 11 public universities were given until last week to respond to Scott's Oct. 13 email sent to each school. And as diverse as each campus is, the schools replied using a variety of formats, from secured online pages to discs and pages of bound volumes.
"We are continuously strengthening the exchange of information between higher education and industry, and your work with Enterprise Florida and through the Florida (Department of Economic Opportunity) can be an avenue of deeper conversation," Chancellor Frank Brogan, speaking for all university presidents, stated in his response to Scott.
Scott has targeted higher education reform for the 2012 session, from professor tenure to a focus on courses in science, technology, engineering and mathematics, the STEM core desired for a high-tech future.
The governor's Office of Policy and Budget is compiling the responses.
"We will let you know what the next steps are once all the information supplied from the universities has been reviewed," said Jackie Schutz, deputy press secretary.
Most of the university presidents highlighted the efforts of their schools to focus on the STEM majors.
"With its overall economic impact of $8.76 billion annually, the 106,000 jobs provided directly and indirectly through University operations, its research operations and the spin-off companies created based on the new intellectual property, UF is an important driver of the Florida economy," the University of Florida concluded in its 752-page response.
"In the midst of this large-scale activity, however, UF does not forget the needs of individual citizens. The University provides exemplary educational opportunities on its main campus in Gainesville and around the state at all levels: bachelor, master, doctoral and professional."
Wilson Bradshaw, Florida Gulf Coast University president, pointed to a U.S. News story that reported the school's STEM graduates have increased 1,000 percent in the past decade.
"Likewise, the number of FGCU students majoring in STEM disciplines has grown from 1,875 just two years ago to 2,286 this year," Bradshaw stated.
James Ammons, Florida A&M University president, highlighted that Florida has epitomized creative and innovative programs as well as science and technology through the economic engines of Walt Disney and NASA.
"Florida A&M University has been a part of the innovative, STEM-driven economy," Ammons stated in a letter to Scott.
Scott, using Agency for Workforce Innovation numbers, has estimated that Florida will need at least 120,000 workers in the science and math fields through 2018.
Judy Genshaft, University of South Florida president, echoed the sentiments expressed by most presidents in their responses.
"USF wholeheartedly supports your efforts to create high-paying jobs for Floridians and we see ourselves as a key ally of yours in that fight," she stated.
Scott's questions seek: what the universities have done in the last three years to ensure graduates are meeting the needs of employers; information stating whether graduates are able to find jobs in Florida; whether there are ways to measure student success after graduation; goals for the highest-paid employees for the past three years; and how schools measure program costs and revenue.
"I believe we responded to each question you posed as thoughtfully and deliberately as possible," wrote Judith Bense, University of West Florida president. "The process helped us further identify areas of strengths and weaknesses. For instance, like many other universities in the nation, UWF struggles with the best way to track graduates after they leave our institution."
The New College of Florida response stated that the school tracks results from the Job Outlook survey conducted annually by the National Association of Colleges and Employers and the employers' survey commissioned by Association for American Colleges and Universities.
Read the university responses below.
–Jim Turner, Sunshine State News