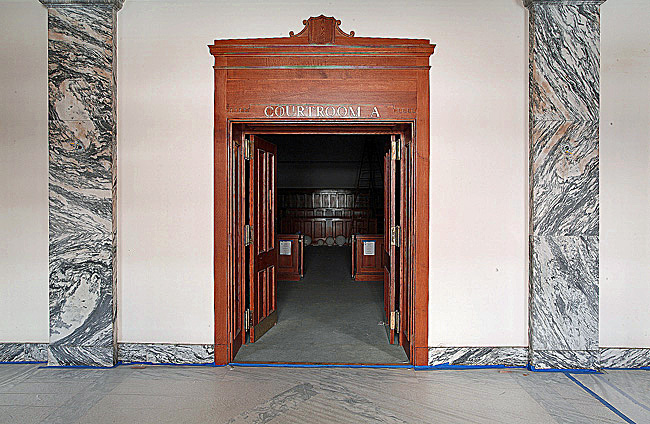 By Martin Dyckman
When my old newspaper, the Tampa Bay Times, zinged Gov. Rick Scott with an editorial describing him as a man without a heart, an accompanying illustration put his face on the iconic image of the Tin Man in the "Wizard of Oz."
That was too generous to Scott. Jack Haley's character in the classic motion picture desperately wanted a heart. There's no evidence that Scott does.
Consider how he reached deep into the $77 billion budget a few months later to veto a modest $2 million appropriation for civil legal aid to the poor. He's swung that ax every year.
Facing the largest budget of his four years in office, Scott vetoed the least amount — $69 million — and spared plenty of election-year pork. So his gripe with legal aid wasn't about economizing.
He didn't explain it, leaving voters to infer such other motives as simple spite and sheer malice.
Scott makes no secret of his contempt for plaintiffs' lawyers, which for the most part legal aid lawyers are.
The governor practiced law before learning that health care could make him exponentially wealthier, but he failed along the way to learn what it teaches about equal justice.
In Scottworld, law is a means to enhance wealth and protect privilege. As he sees it, legal aid lawyers are the enemy because it is often their duty to attack wealth and privilege. And when he needs a lawyer — which seems to be often –he doesn't have to worry about how to pay the fee.
The law he refuses to fund specifically prohibits legal aid lawyers from engaging in class-action lawsuits. They can't lobby. They can't sue the state, any of its agencies or counties, or any college or university.

But what they can and should do is still so vast that they can cope only with a part of the woes that beset people all the time: landlords who profit from code violations, shady companies that specialize in scamming the poor, elderly abuse, domestic strife, and so on.
Owing to Scott, Florida is one of only four states that don't spare a penny either from appropriations or earmarked court fees for legal aid. New York provides $56.8 million. Even in Texas there's $6.26 for every estimated person in need.
Florida used to make do on earmarked interest from lawyers' trust accounts, but that source went dry in the 2008 banking debacle.
In a petition asking the Florida Supreme Court to raise Bar dues $100 a year to help legal aid, former Justice Raul Cantero and 522 co-signers estimated that "as much as 80 percent of the legal needs of the poor go unfilled" despite pro bono services by many lawyers.
Let me tell you about one such person. She's Maureen O'Brien, a retired accountant who lives in a small condo at Clearwater.
She used to own one in Broward County but says she deeded it to a niece in return for a promise that the niece would care for her in another home and her name would be added to that title.
Some time later, her brother called and "he told me, 'I looked everything up online and you own nothing.' "
There was an angry quarrel. She says the family called paramedics and police and threatened to have her Baker-Acted.
When she complained to law enforcement agencies, they told her it was a civil matter only. She consulted a private lawyer who wrote some letters, but nothing came of them.
And when she eventually went to legal aid agencies, they told her she had a plausible case but that it was more than they could handle.
That's not to say she could have won it, and I'm not judging who was right. But the case deserved to be heard.
Trouble is, it could have cost as much as $100,000 to pursue. That's the estimate of Bruce Blackwell, executive director of the Florida Bar Foundation — parent agency for legal aid.
"The facts are pretty standard, and happen a lot to the elderly," he said. "The difficulty for any legal aid organization … or any private lawyer is that the problem is multifaceted, involves competing family interests, multiple jurisdictions and agencies, and would likely consume a lawyer for perhaps three months of work from start to finish."
I have some experience in that regard. A much simpler civil suit my wife filed over converted funds cost us $15,000 in legal fees. She was able to recover more than that, but what if we hadn't been able to bear the expense?
Florida's Constitution provides that "The courts shall be open to every person for redress of any injury. …"
There should be a footnote to that:
"If you can afford it."

Martin Dyckman is a retired associate editor of the St. Petersburg Times. He lives near Waynesville, N.C.