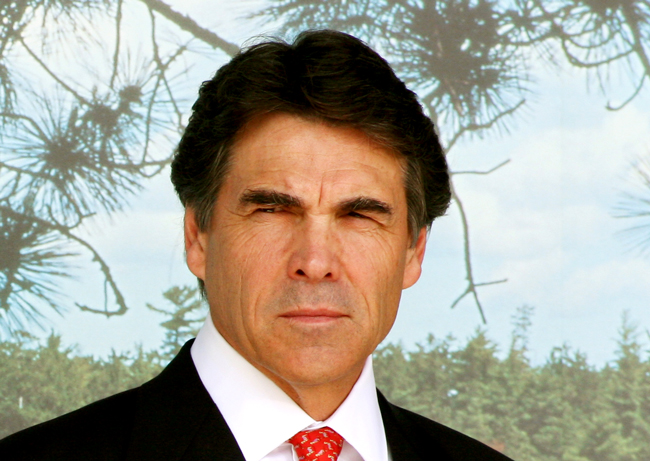 Rick Perry has made plenty of headlines since he announced his presidential bid. But with the deluge of day-to-day coverage, it's hard to get a sense of his actual record. We've selected some of the best reading on Perry to help you get oriented.
The basics
If you want to go beyond the bio on Perry's campaign page, Texas Monthly reporter Paul Burka's guide for Yankee journalists is a good place to start. It's a list of eight insights gleaned from covering Perry since the 1980s, including the ways that Perry has reinvented the role of governor in Texas, and how his rural upbringing has shaped his politics.
Perry is considered one of the most conservative 2012 GOP contenders. An interesting story in the National Review details how Perry is more conservative than his predecessor, former President George W. Bush. (The piece also dishes on Perry's tense relationship with Bush.) Perry is also known for being among the first politicians to embrace the Tea Party movement. Perry believes that homosexuality is wrong and has written about how secular humanism is bad for society. He has expressed skepticism about many Federal government programs and has called Social Security "a Ponzi scheme."
At a rally in 2009, Perry told reporters that Texas might secede if it got too fed up with Washington. Perry's campaign said this week that Perry does not advocate secession.
The Texas Observer also details Perry's ties to the New Apostolic Reformation movement, a strain of Christian belief in which politics and faith are intertwined.
Perry is also skeptical of evolution. While campaigning in New Hampshire this week, Perry told a 9-year-old boy that evolution is a "theory that's out there" that's "got some gaps in it." He also said that Texas public schools teach both evolution and creationism. TPM reports that teaching creationism in public schools was ruled unconstitutional in 1987.  (Updated 8/18)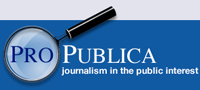 A 2006 profile in the Dallas Morning News gives us a look at Perry's early life and how he got into politics. To gain insight into Perry as a campaigner, Texas Monthly interviewed several people who've run against him and lost. The Texas Tribune profiles the people in Perry's inner circle.
Overview of his record as governor
What did Perry actually do during his decade-long stint as Texas governor? One of Perry's most-touted accomplishments as governor has been job creation. In his presidential announcement speech, he said:
Since June of 2009, Texas is responsible for more than 40 percent of all of the new jobs created in America. Now think about that. We're home to less than 10 percent of the population in America, but 40 percent of all the new jobs were created in that state.
But it's unclear to what extent Perry's policy decisions were responsible for creating those jobs. The Austin American-Statesman lays out all the factors that went into Texas' economic success over the past few years. Yahoo! News took a closer look at jobs data and found holes in Perry's narrative that limited regulation of business was the major driver of Texas' economic growth. Yahoo! and others have noted that part of the growth was driven by the state and local governments, which have actually added many jobs.
The National Journal has an overview of Perry's performance on the economy, education and health insurance, accompanied by some useful charts. The Journal found that Texas still has a high poverty rate, despite the strong jobs figures, and that the state's high-school graduation rates are below the national average. The contributors to Ezra Klein's blog put together a series of critical posts evaluating Perry's record on balancing the budget, creating jobs, Medicaid and the environment. Perry's PolitiFact report card shows a mixed record when it comes to making accurate statements.
Skeptical stance on global warming
Perry has long expressed doubts about the science behind climate change. This week, he accused climate scientists of manipulating data for profit and claimed that a growing number of scientists question whether man-made global warming is really creating climate change. The Washington Post's Fact Checker found the claims to merit a full four Pinocchios: Perry "has every right to be a skeptic—all scientific theories should be carefully scrutinized—but that does not give him carte blanche to simply make things up."
Scandals and controversy
Dallas Morning News investigations over the past two years have detailed some questionable financial transactions between Perry and his political allies. According to a July 2010 story, Perry made as much as $500,000 in a real-estate sale that raises questions about "favoritism, backroom dealing and influence-buying." Perry's staff responded that the deals were perfectly appropriate and legal.
The newspaper also reported that Perry gave more than $16 million in Emerging Technology Fund grants to companies with executives or investors who'd contributed to his campaign. More recently, the Los Angeles Times took a broader look at the perks that Perry's major donors have received during his time as governor. Perry denied that politics influenced how he awarded the technology grants, and his aides told the Times that his donors don't get special perks.
Perry came under fire for a 2007 proposal that all young women in Texas get the HPV vaccine. The Texas Tribune has a good summary of the controversy, including claims that Perry had close ties to the vaccine's manufacturers. Politico's Ben Smith obtained 700 internal emails from Perry's office related to the HPV decision. The emails suggest that Perry wasn't actively involved in discussions about implementing his proposal.
Perry is also accused of allowing death-row inmate Cameron Todd Willingham to be executed despite evidence that Willingham may have been wrongfully convicted. The New Yorker has a gripping narrative of the case, and the Texas Observer details how Perry helped limit an investigation that followed. A Perry spokesperson told The New Yorker that "the governor made his decision based on the facts of the case."
How to follow Perry developments in real time
The Morning News has a feed dedicated to Perry coverage and a Perry Watchers list. You can also follow veteran Perry reporters on Twitter: Evan Smith (@evanasmith) and Jay Root (@byjayroot) of the Texas Tribune, and Paul Burka (@paulburka) and Jake Silverstein (@jakesilverstein) of Texas Monthly.
Following the money—and diving deeper
The Texas Tribune has stats on his performance in past campaigns and financial statements going back to 1993. If you want to dig more into the coverage, several Texas publications have set up Perry resource pages, including the Texas Observer, Texas Monthly, the Texas Tribune and the Dallas Morning News.