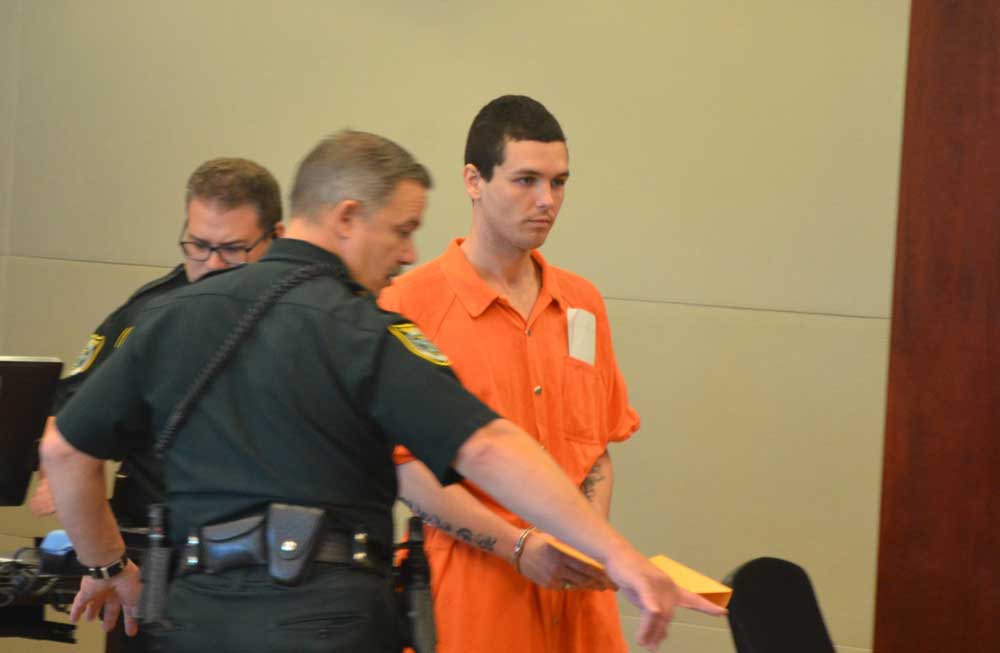 When not in prison or in jail, Richard Westervelt was in the habit of drawing attention by breaking laws, spectacularly and violently at times. There'd be jail, the customary court appearances, then prison–five state prison stints in 12 years. The resident of Palm Coast's R-Section is not yet 32. (See: "For Richard Westervelt, Long Series of Arrests and Evasions Ends in 5-Year Prison Term.")
He was last released from state prison in August. His last incarceration hasn't change his habit. He was back in jail last week, in Volusia County, on a Flagler County warrant stemming from an armed robbery home invasion and a stabbing incident on County Road 13 on Jan. 10. In Volusia, he faces allegations of trafficking in meth, fentanyl and suboxone, among other charges.
If convicted this time, his "prison releasee reoffender" status would under Florida law aggravated the sentencing he faces, potentially doubling whatever punishment he faces and preventing him from using "gain time," or early release, once he begins serving his sentenced. In this case, Westervelt potentially faces at least 30 years in prison, possibly life. (See: "Recurring Offender Richard Westervelt Again Arrested After Chase in Mondex.")
The Flagler County Sheriff's Office reported that on Jan. 10, Westervelt and another man allegedly broke into another person's home on CR 13, where an argument ensued. An alleged victim who was not supposed to be in that residence was later stabbed with a pocketknife. Westervelt was the alleged attacker. The victim had supposedly borrowed $100 from Westervelt and hadn't given back the money.




The whereabouts of the man who'd accompanied Westervelt at the time of the alleged stabbing is fuzzy: the other man claimed to police that he wasn't present after Westervelt ran after the victim and stabbed him, though a witness saw him going into the residence with Westervelt.
Deputies obtained a warrant for Westervelt's arrest on charges of home invasion robbery, armed burglary with assault or battery–both first degree felonies–and aggravated battery with a deadly weapon.
The sheriff's Major Case Unit and other branches of the agency determined that Westervelt was staying at a residence in Ormond Beach. On February 16, 2023, the East Volusia Narcotics Task Force and the Volusia Sheriff's Office Crime Suppression Team found him there, but as he has frequently done in the past, Westervelt fled. Two of his previous charges for which he served a prison sentence are for fleeing and eluding police, one in Flagler, one in Volusia.
The task force had begun surveillance on the Ormond Beach house at 2 p.m. Its members saw Westervelt leave the house 25 minutes later on a bicycle, with a fanny pack slung over his shoulder. When a cop in a patrol car activated emergency lights to stop him, Westervelt first made a U-turn with his bicycle, then abandoned it and ran on foot through backyards and city streets until he was felled by two Taser prongs fired by a detective. The prongs landed in the back of his head and his lower back. The detective held Westervelt at Taser point until additional deputies arrived to handcuff him.




The fanny pack had disappeared. Deputies found it on Bryant Street. An inventory of the pack allegedly produced 43.6 grams of meth, 5.8 grams of fentanyl, 30 grams of pot, nine pills categorized as controlled substances, and a digital scale typically used in the sale of narcotics.
Deputies took Westervelt to Halifax hospital, where the Taser probes were removed. He was then taken to the branch jail.
Westervelt, of 56 Ryland Drive in Palm Coast, is expected to be transferred to the county jail in Flagler.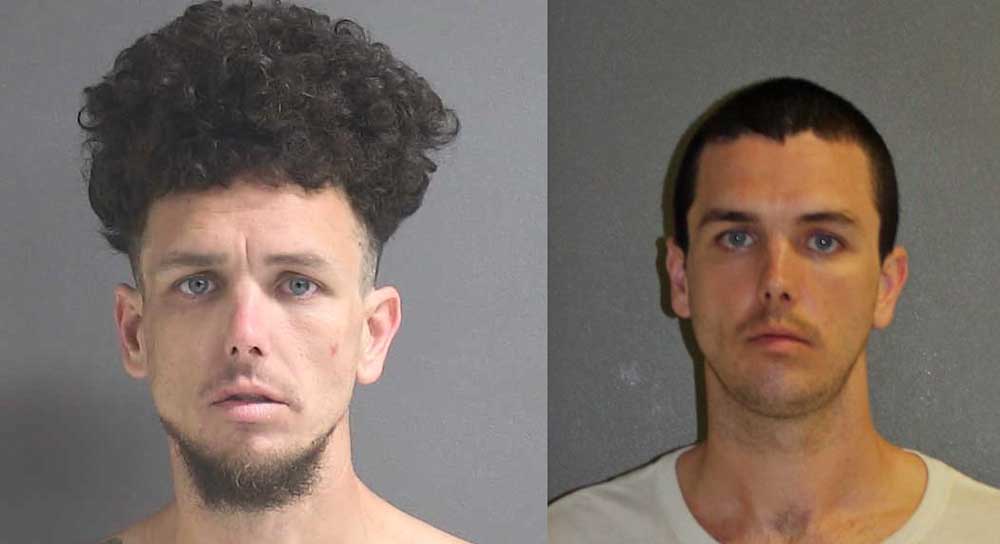 Reader Interactions