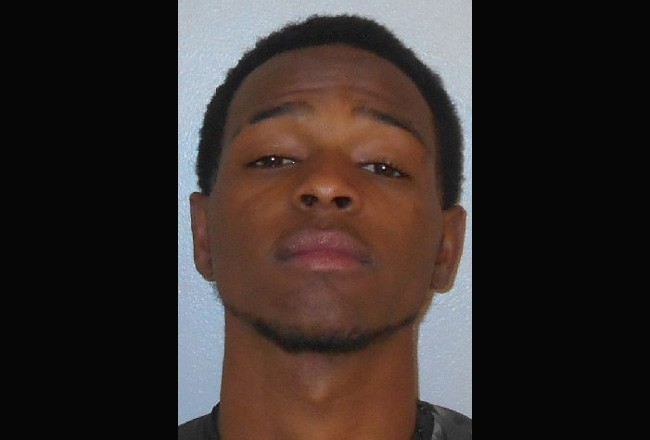 As long as no one is getting physically harmed, it is not against the law to be upset, to yell or to curse. But in the presence of police, those actions can trigger a series of reactions that can then lead to an arrest, as they did for Qyontae Billy Sampson, an 18-year-old resident of Palm Coast, on Monday.
The incident took place on Richfield Lane in Palm Coast's R-Section. Deputies were dispatched there just before 11:30 a.m. because of a reported verbal disturbance. When they arrived, Sampson was reportedly yelling in the front yard along with his mother, his girlfriend and his brother.
Sampson and his girlfriend live together at a different address, but that morning they'd been arguing, police later found out. Sampson went to his mother's place on Richfield Lane. A friend dropped off Sampson's girlfriend at the same Richfield address. Some of Sampson's belongings were in the car. He had thrown them out of the car, because he was "agitated," and the car's driver was in a rush, but all on scene agreed that nothing physical had happened, "and there were no threats of violence," the police report notes.
That was established only after the confrontation with police. By then, Sampson was on his way to the county jail.
Sampson, the report states, "continued to yell and use profane language while deputies were speaking with him." He was told several times not to walk away from deputies. But he kept walking toward the open garage. A corporal told Sampson that the deputies needed to figure out what had taken place, and therefore to be able to talk to him. Instead, the report states, Sampson started to walk toward one of the deputies patrol cars at the end of the driveway "while continuing to yell." He made a brief utterance that was redacted from the report.
His mother tried to calm him down for about two minutes. Then a deputy told him that he was about to be put in handcuffs "for officer safety," and ordered to put his hands behind his back. One deputy grabbed his right wrist, another grabbed his left, but Sampson began to twist and get away. He freed his left hand, and, according to the report, allegedly pushed the corporal in the chest. He then started to run even as another deputy briefly held on to his wrist. Then he broke free.
Two deputies pursued him as Sampson ran between one house and another on Richfield, and soon the corporal fired his Taser (specifically referred to, in the report, as a Dart Firing Stun Gun), but only one of the two probes connected. Sampson briefly continued to run in the backyard, then complied with an order to lie on the ground. He was handcuffed and taken to a patrol car.
A responding medic removed the dart from his back. Sampson was charged with resisting arrest with violence, resisting arrest without violence, and battery on a law fnorcement officer. He posted bail on $3,500 bond and was released.