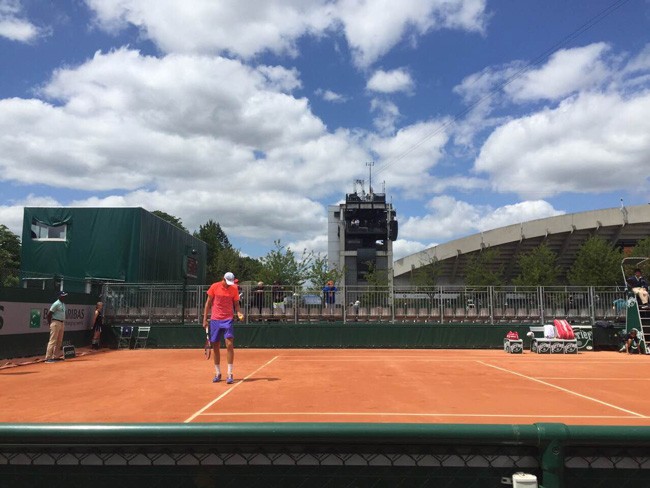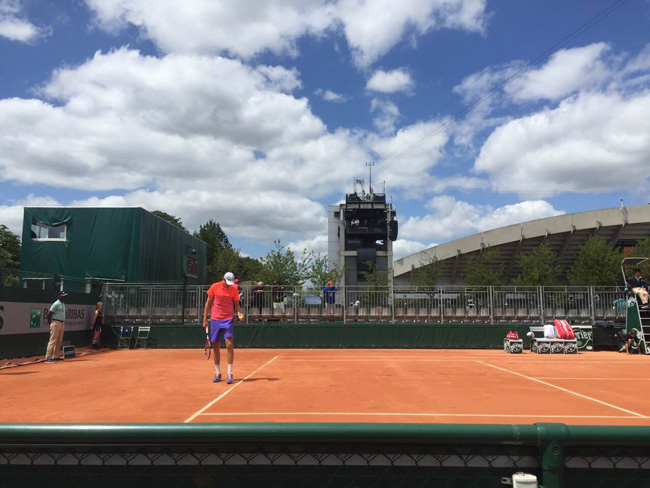 All week FlaglerLive's Michael Lewis has followed Reilly Opelka, who grew up in Palm Coast, as Opelka played Roland Garros for the first time in his 17 years, putting together an unexpectedly strong performance until his defeat in today's quarterfinal. Here's Lewis's final story, with an interview he secured with Opelka by phone from Paris shortly after his final match.


All he's seen besides tennis courts is the inside of the U.S. Embassy. But Reilly Opelka still had a pretty sensational week in Paris.
The 17-year-old's splendid run at the French Open boys tournament came to an end this morning (June 4), as the former Palm Coast resident fell to No. 6 seed and fellow American Michael Mmoh in the quarterfinals, 6-4, 6-4.
Opelka had won three consecutive matches, two in dramatic third-set comeback fashion, in his first appearance at Roland Garros. (See below.)
But Mmoh, a 17-year-old who trains at the IMG Academy in Bradenton and has played several pro tournaments as well, winning a Pro Circuit (minor league) event last October, has been tearing through his side of the draw as well, and was just a little too strong for Opelka Thursday.
Still, it was a fantastic debut on courts Opelka hopes to be playing on for many years to come.
"It was a very successful week, and I'm really happy with how I played," Opelka said a few hours after his match, from his Courtyard by Marriott hotel room in France. "Obviously I would've liked to win today, but I just wasn't able to get into a good rhythm, and Michael has been playing great."
Mmoh, who gained some revenge Thursday after Opelka defeated him at the prestigious Eddie Herr tournament in December, ran off with the first four games of the match and never looked back; he served six aces and won 76 percent of his first serve points.
Mmoh broke the 6-foot-10 Opelka's serve three times in the match, including at 2-all in the second set, to advance to the semifinals, where he'll play Opelka's very close friend, fellow American Tommy Paul.
Opelka admitted that in his fourth match in four days he got a little worn down after not playing many tournaments the past several months due to some nagging injuries.
"You start to feel a little tired toward the end of every tournament, so I was used to it," Opelka said. "You just don't have the same energy you had before."
Despite the loss, it was a very impressive showing for Opelka, who attended Indian Trails Middle School until moving to the USTA Training Center in Boca Raton at age 12. He entered the tournament ranked No. 31 in the world in the junior rankings and will likely see a big jump after his performance in Paris.
He's been so busy playing, Opelka said, that he hasn't had time for sightseeing, though he did glimpse the Eiffel Tower on his first day in Paris.
"It's hard to miss it," he said with a laugh.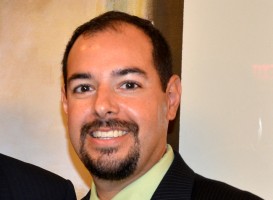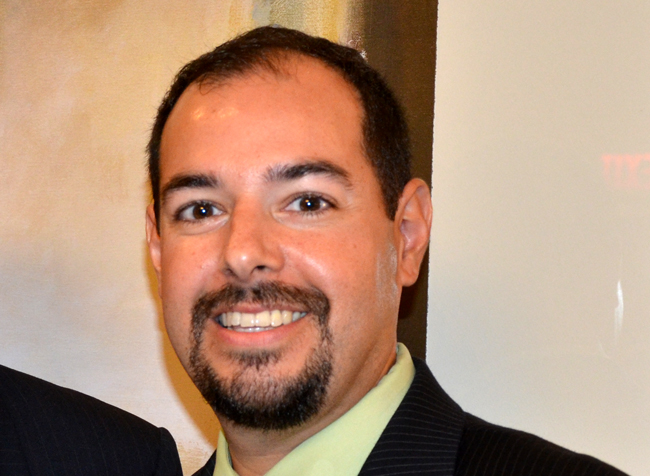 Opelka's run in Paris caught the attention of Palm Coast City Council member Jason DeLorenzo, who noted the boy's success during Tuesday's council meeting, and made a notable connection. "That's a local player that played on our local clay court, is excelling on the French clay courts. That's exciting," DeLorenzo said.
Opelka turned pro in April but is still eligible to play the Grand Slam Juniors events. So what's next? He said he'll be returning to Florida to train for the next few weeks before returning to Europe, playing a Wimbledon warm-up tournament, the Nike Junior International event in Roehampton, England starting the final week of June.
Then, he'll compete on the hallowed lawns of the All England Club in the Wimbledon Boys Tournament beginning on July 5.

Palm Coast's Opelka Continues Stunning Run in Paris, Upsetting World's No. 1 Junior For Quarterfinals Spot
June 3–Continuing his dramatic and somewhat improbable run, the 17-year-old erased a 5-3 third-set deficit to win the final four games of the match Wednesday against No.1-ranked junior Orlando Luz of Brazil. See full story here.

Palm Coast's Opelka Wins Again at French Open Juniors, and Faces World's No. 1 Junior Wednesday
June 2–Like most first-time visitors to Paris, Reilly Opelka is having a great time. And he doesn't appear to be in any hurry to leave France. The 17-year-old Palm Coast resident continued his strong run at the French Open Boys Tournament on Tuesday, scoring his second consecutive impressive win at Roland Garros.
The unseeded Opelka only needed two sets Tuesday to upset No. 14 seed Mikael Ymer of Sweden, 6-4, 6-4 to advance to Wednesday's third round.
Opelka, playing the French Open for the first time, dominated on his own serve, never getting broken against Ymer, ranked No. 12 in the International Tennis Federation Junior rankings. And the 6-foot-10 Opelka took advantage of his opportunities on Ymer's serve, breaking the 16-year-old Swede in the seventh game of the first set, breaking a 3-all tie, then breaking again in the opening game of the second set.
From there, Opelka, who's currently ranked No. 31 in juniors but decided to turn professional in April, held his serve throughout and moved on to the third round, his farthest progress in a Grand Slam event (he's played the U.S. Open boys tournament twice before).
Opelka served six aces and won 76 percent of his first serves in the match. Opelka's next match will be Wednesday, for a spot in the quarterfinals, and will be his biggest challenge to date. He faces world No.1 ranked junior, and the tournament's No. 1 seed, Orlando Luz of Brazil.

Palm Coast's Opelka Rallies to Win First French Open Juniors Match
June 1–Palm Coast resident and 17-year-old tennis phenom Reilly Opelka staged a dramatic comeback in his first-ever match in the French Open boys singles tournament today, rallying for a three-set win.
Playing against Spain's Alvaro Lopez San Martin, Opelka pulled out the win despite losing the first set, prevailing 6-7, 7-6, 6-3 on the red clay of Roland Garros.
Opelka, who was born and raised in Palm Coast but has been training full-time at the USTA National Training Center in Boca Raton for the past five years, looked like he was headed for an early flight home when he trailed 5-3 in the second set. But he broke San Martin's serve to get back to 5-4, then prevailed in the second-set tiebreaker, before cruising in the third set.
Opelka, a top American prospect, turned pro last month–not long after he played in Palm Coast's Men's Futures Tournament, a seedbed of future stars–but is still eligible to play the Juniors events at the four Grand Slam tournaments in 2015. Monday's win was his second-ever at a Grand Slam Juniors event. He won one round at the 2014 U.S. Open as well.
Opelka plays his second-round match Tuesday against No. 14 seed Mikael Ymer of Sweden. Ymer lost just three gamnes as he beat his first-round opponent. Opelka is not seeded.
The last American to win the boys' championship at Roland Garros is the relatively unknown Bjorn Fratangelo of Pittsburgh, who did so in 2011. Before him, the last American win goes back to 1977, when John McEnroe won it.
–Michael Lewis for FlaglerLive.