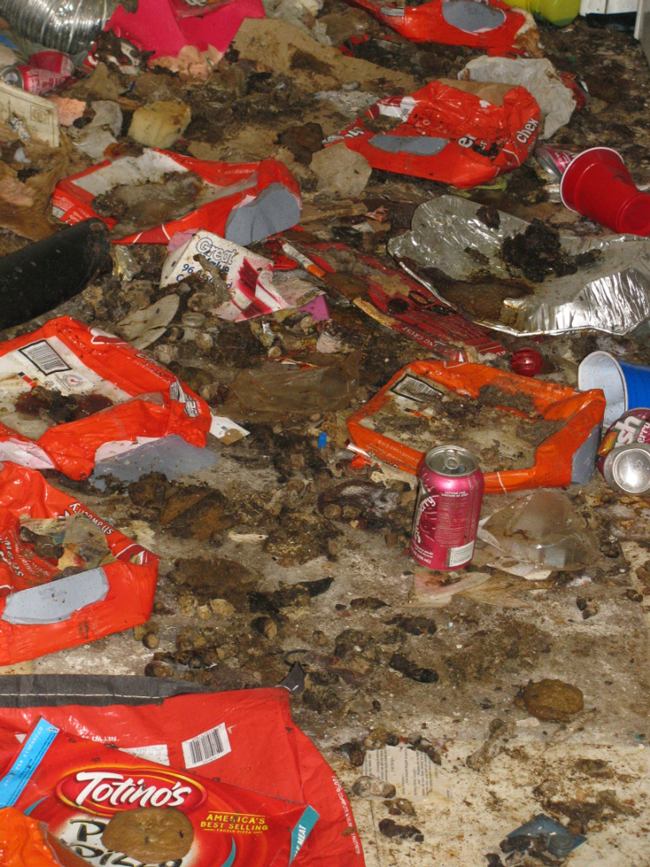 In the early afternoon of Aug. 28–this past Sunday–a Flagler County Sheriff's deputy responded to the house at 18 Reid Place in Palm Coast, where he'd been called by the Department of Children and Families. The department had received an anonymous tip about conditions in the house being unsuitable for children.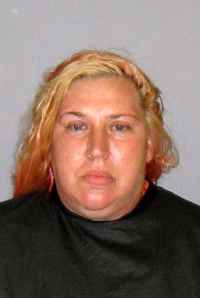 Unsuitable turned out to be an understatement when the deputy walked in, after smelling something foul emanating from the house. "Inside the residence, there was what appeared to be animal feces and animal food all over the floors," the deputy reported. "Also on the floors was garbage, such as empty containers, empty food packaging and a plethora of other garbage. The kitchen sink was full of what appeared to be dishes, and one of the several cats that were in the residence was drinking the water out of the sink."
The deputy was unable to make his way through the house because of "the overabundance of garbage and animal feces on the floor," according to his report.
Then there were the children: a 5-year-old girl, an 8-year-old boy and a 14-year-old boy. None wore shoes. The youngest was barefoot despite the debris on the floors. A DCF official at the scene spoke with the children, one of whom told her that it had been days, possibly weeks, since she'd last been bathed. A neighbor told the deputy and the DCF official that the children had been in the house through the summer, but that it was unclear if they were enrolled in school, which resumed last week.
The children's mother is Theresa Anne Martone, 35. The 1,300-square-foot house is owned by Richard Martone, of Presidential Lane in Palm Coast, who executed a quitclaim deed on the property on May 18.
The children were taken under the care of DCF.
Palm Coast Animal Control was called in to take possession of the animals in the house: there were 23 cats, six dogs, two ferrets and one rabbit.
Theresa Martone, who was briefly jailed in April as a fugitive from justice, was arrested on three counts of child abuse and 30 counts of cruelty to animals. She has posted bond.