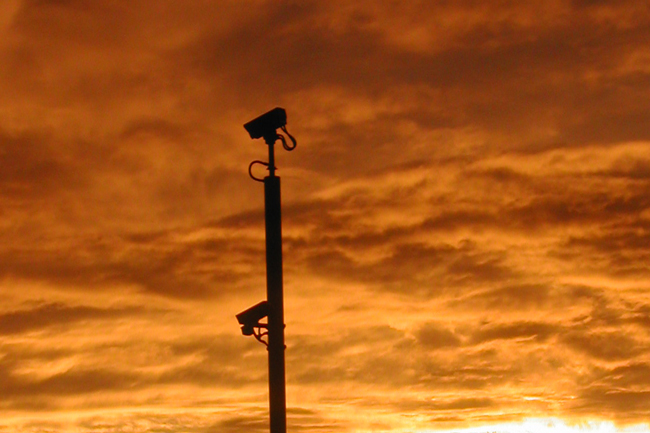 In the space of three days in January 2009, Richard Masone was ticketed for allegedly failing to stop at intersections monitored by spy-and-snap cameras in Aventura, between Hollywood and North Miami Beach. Like Palm Coast, that city had installed red-light cameras in 2007, three years before a state law made the devices legal by regulating them under one universal rule.
Masone sued the city. He claimed that the cameras were outside the city's authority, and that the city's ordinance controlling them should be declared invalid. Only the Legislature, Masone argued, had the authority to legislate red-light cameras, and at the time there was no such legislation, making the cameras illegal. The city countered that penalties were code infractions rather than criminal infractions, and that they were non-moving violations, even though a vehicle had to be moving to trigger such a violation.
A trial court ruled in favor of Masone, saying state law clearly requires that a citation may be issued only when a police officer "observes the commission of a traffic infraction."
Earlier today, the Third District Court of Appeal, whose rulings apply only in South Florida but may influence legal decisions elsewhere, overturned that decision, declaring red-light cameras legal even when cities administered them on their own, before the state legislated and regulated them. The ruling is significant for several reasons. Legislation has been introduced to repeal the 2010 law making red-light cameras legal. That legislation, if successful, could be re-drafted in light of the appeals court's decision, either to forbid municipalities from enacting red-light ordinances or to do the reverse–to leave it explicitly up to local governments to police their roads with cameras. If the law is not repealed, the decision today buttresses arguments against a movement that seeks to invalidate municipalities' red-light systems that pre-dated the 2010 law, or declare all spy-and-snap cameras illegal. Today's decision may also be appealed to the Florida Supreme Court. (See the full opinion and dissent below.)
Just yesterday (Nov. 29), the Palm Coast City Council agreed to stick with its spy-and-snap cameras at 10 intersections around town even though the cameras no longer generate the revenue they once did, or–other than through anecdotal evidence–have been effective in improving intersection safety. The number of citations issued has fallen considerably since 2007, but that's true on all roads across the state. City Manager Jim Landon recommended that the cameras be abandoned in case the state repeals its red-light camera law, so as not to leave Palm Coast vulnerable to costly legal challenges.
A class-action lawsuit was filed late last month by Melbourne attorney Stephen Koons, claiming that the cameras are unconstitutional because drivers cannot face or question their accuser (as they may in court, when a police officer writes a citation). The lawsuit is directed at the 2010 law.
Today's decision, written by Judge Angel A. Cortiñas and joined by Judge Alan Schwartz, concludes that cities have "broad home rule and police powers" under the state Constitution and state law as long as those powers don't conflict with state law. Florida statute, however, also reserves all traffic laws to the state. "Notably, however, the Uniform Traffic Control Law also expressly recognizes the power of municipalities to pass traffic ordinances for the regulation of municipal traffic in their respective jurisdictions," the court ruled, though the law cited does not differentiate between regular traffic lights as means of regulating streets and red-light cameras. The judge interprets both as "traffic control devices."
In wording particularly relevant to Palm Coast in light of Tuesday's decision by the council to keep the spy cameras primarily as safety devices, the court ruled: "The City is in a unique position to identify dangerous intersections within in its boundaries and implement additional safeguards to prevent accidents at such intersections. Accordingly, the City's enactment of the Ordinance to regulate traffic through the use of cameras was a proper exercise of the granted authority to regulate, control, and monitor traffic movement."
The trial court had also found Aventura's ordinance in conflict with state law in so far as a live police officer must observe an infraction before issuing a citation. Cameras, of course, are inert. In what appears to be creative reasoning on the court's part, the judge wrote that state law applies only to live police officers operating within the state's Uniform Traffic Control Law–not to "the type of officer" a city appoints "for the distinct purposes of viewing recorded images and issuing corresponding citations in accordance with the Ordinance."
"Essentially," the court wrote, "the Ordinance supplements law enforcement personnel in the enforcement of red light infractions." But the judge sidestepped the matter of live officers versus cameras by not addressing it, and instead ascribing the ultimate responsibility of issuing citations to individuals who nevertheless are doing so on the sole basis of images snapped by spy cameras, without any other corroborating evidence.
The decision drew a strong dissent from Judge Leslie B. Rothenberg, who reminded the court that the uniform traffic law was an outgrowth of the elimination of 16 different municipal court systems in the state, each with its own different powers to regulate roads. Rothenberg writes that home rule powers are inviolable "except as otherwise provided by law." The issue, she continued, is whether an unmanned photo enforcement red light ordinance "is expressly preempted by or is in conflict with Florida law. It is both."
While red-light cameras neither regulate nor restrict traffic, the judge wrote, and while Masone, the driver who originally brought the suit, does not even claim that the use of red-light cameras is in conflict with Florida law, he does argue (correctly, the judge writes) that state law "does not expressly grant municipalities the authority to: (1) enforce by ordinance, violations of traffic infractions, including red light violations, already being enforced under Florida's uniform traffic laws; (2) punish alleged violators on an adjudication on the merits in a "court" unauthorized by the Florida Constitution or state statute; (3) create a different standard of proof and liability for red light violations than that which has been approved by the Legislature; and (4) establish penalties not authorized by" law.
In essence, Rothenberg is arguing that the majority opinion put forth a straw-man argument, creating a conflict that was not there (or alleged) and batting it down, outside of Masone's actual claims.
"The city is essentially utilizing the state's uniform traffic control devices (traffic lights), approved and regulated by the state for enforcement of the state's uniform traffic control laws, to punish violators through the City's own enforcement program and to pocket the revenues it collects for its own benefit," Rothenberg concludes. "This is exactly the sort of inconsistent application of traffic laws and traffic penalties the people and legislature of this state sought to preclude by abolishing all of the municipal courts and enacting a uniform statewide traffic control system. While the Legislature granted municipalities the authority to regulate, restrict, or monitor traffic within their jurisdictions, the Legislature did not expressly grant municipalities the authority to enforce the same traffic infractions identified and already regulated in chapter 316 through their own 'system of justice.' If that were the case, there would be no uniformity–only confusion."

Florida Third District Court of Appeals ruling on Red-Light Spy Traffic Cameras, Nov. 30, 2011