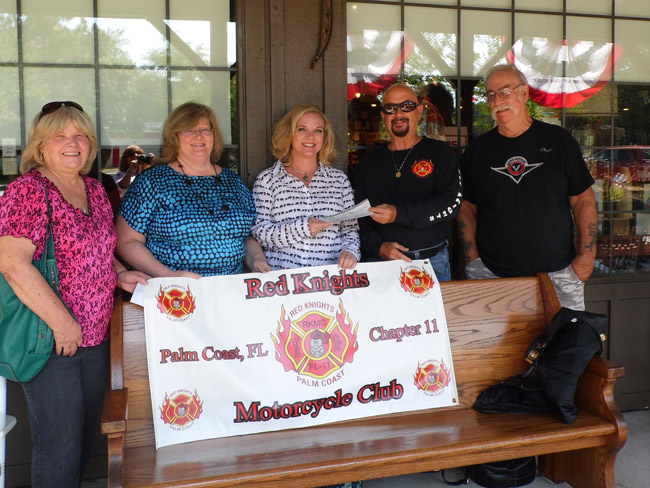 Back in May the Red Knights Motorcycling Club of Palm Coast held its ninth annual Poker Run to benefit the Shands Burn Center in Gainesville. The poker run took participants through several area bars in Flagler and Volusia counties, including Finns in Flagler Beach and the White Eagle on U.S. 1.
On June 10, the club made a $1,500 donation to Shands at the Cracker Barrel in Palm Coast, Thomas Baker, the club president, said.
Red Knights members are usually active or former firefighters and paramedics, though the club also welcomes associate members who have not necessarily been either. "Our goal is to enjoy the freedom, adventure and pleasure of motorcycling. In the course of our personal endeavors we participate in bike runs that support our community concerns," the club's Facebook page notes.