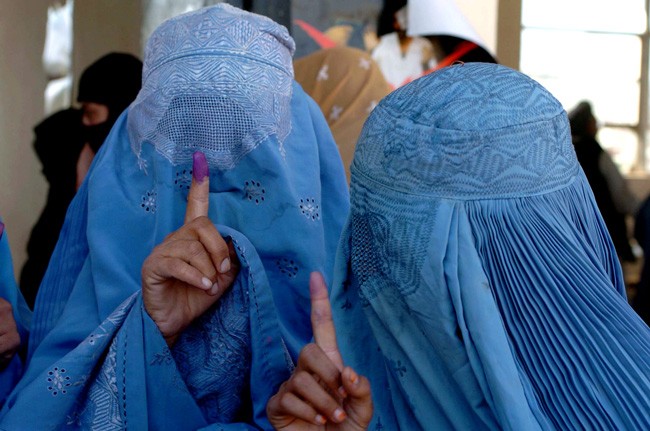 Expect an agitated Palm Coast City Council meeting Tuesday morning.
The call went out late Friday afternoon from Flagler's Ronald Reagan Republicans, the extreme right-wing group, to its members and local tea party members to come out and "support" council member Steven Nobile's call for a "comprehensive" review of the city charter.
Last week, it did not appear as if Nobile would need help recruiting supporters: as he portrayed it to the council, he had people speaking to him of their interest in changing the charter. He would bring them. He did not name them, or their specific concerns, but nor did he suggest that there would be an orchestrated effort to, as it now appears, manufacture a show of force from the county's ranks of those who generally know how to oppose government without necessarily knowing what they're opposing.
Reagan group President Michael McElroy, in his emailed letter to potential supporters, had to explain and frame the issue explicitly: "The charter sets out the rules for how city government operates and legislates," he wrote, noting that while "communities periodically review their charter to see if changes are needed," Palm Coast has not done so comprehensively since its creation. All of that was accurate, but it begged the same questions council members asked Nobile last week: if no one has raised issues with the charter until now, where's the problem?
Until last week and with perhaps one or two exceptions, no one in Palm Coast had shown concern about the city's charter in any way. No one had appeared before the council to point out issues with it, ask for revisions, or ask for so much as explanations about it. No one had written or spoken to individual council members about it. No one had shown any interest in it beyond the council, whether through the press or social media.
---
Manufacturing a show of force from the county's ranks of those who generally know how to oppose government without necessarily knowing what they're opposing.
---
That would suggest, among other likely possibilities, that most Palm Coast residents don't know about the charter, don't have a problem with it or don't care one way or the other: in Palm Coast as in most towns and counties, residents petition their representatives, in person or in writing, when they have an issue, when they're upset about something specific, when they want something changed, reversed, enacted. Palm Coast residents aren't shy about doing so before their council. Over the city's 16 years many issues have galvanized vocal opposition to council actions.
But not on anything having to do with the charter. No even remotely, or when given the chance, at least without ideological puppeteering at play. The last time the council enacted a change–to voting cycles, by referendum–the most voters did was approve the proposal overwhelmingly at the polls. But there were virtually no public concerns about the change, nor did it inspire anyone to want more even though, ironically, the change lengthened by an extra year the normally four-year terms of two Ronald Reagan banes: Mayor Jon Netts and Jason DeLorenzo (neither of whom elicits from the group the apoplexy that Reagan group apostate Bill McGuire does).
That's why council members over the last few weeks have been surprised, and last week were taken aback, by Nobile's mounting insistence that the city have a charter review commission. Queried repeatedly by his fellow-council members as to why, where the proposal was coming from, to change what specifically, Nobile couldn't say. He only got angrier, and at times louder, as he interpreted council members' questions as a way to shut him down or prevent "the people," as he would repeatedly say, from controlling their own charter-review destiny.
Nobile was right about this much: the council, leery about an open-ended, costly charter review process, spoke of the sort of strictures and parameters within which it would expect to have such a charter review committee operate, if it were to appoint one at all. But that only upset Nobile further, as he saw the council's approach as a ruse to defeat any meaningful changes to the charter.
Still, when council members' questions became more specific about what charter changes Nobile had in mind, especially from McGuire, Nobile wouldn't say. He provided some clarity to a reporter subsequently, but those changes appeared to have more to do with procedural matters that the council could vote on than charter review matters. The one issue other council members had bristled over, assuming that that was the bur in Nobile's boot, turned out not to be an issue at all: Nobile said he's not interested in changing the form of manager-mayor government Palm Coast has operated under for a decade and a half.
Privately, some council members see Nobile's maneuver as a larger strategy by the Reagan group to stack the council at the next election by, for example, changing the city charter requirement that elections be non-partisan. With partisan elections, the group could again do what it did in elections in 2012 when it fielded bogus write-in candidates with the sole purpose of closing primaries, thus amplifying the more radical, Reagan-group vote in Republican primaries.
Yet after the meeting, Nobile's issue with the council last week did not fill council members' in-boxes with complaints or pleas from constituents for a charter review. The city clerk said that a cursory review of council members' email produced only two emails–to Nobile, at least through the city's email addresses. The lack of response, echoing Palm Coast residents' general indifference to the charter (or satisfaction with it), may have prompted Friday's more aggressive call for support at Tuesday morning's council meeting.
The meeting is scheduled for 9 a.m. at the Palm Coast Community Center. The charter matter is not on the agenda. But it will presumably be part of the public comment period near the top of the agenda.