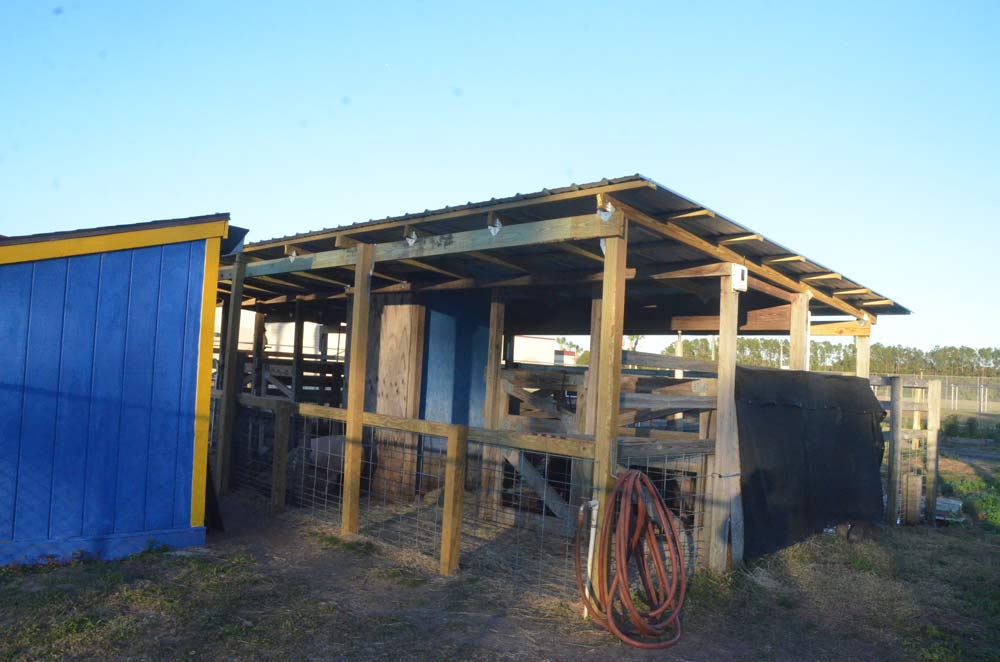 At least two Buddy Taylor Middle School students were bitten and one of them injured by wild rats, while two dozen students were exposed to the rats as a teacher was flushing them out of a hole with a water hose at the school's farm.
The activity was neither part of a lesson plan nor of the curriculum, though the teacher had been placed in an unusual circumstance due to standardized testing that day. She was required to supervise students that would not otherwise be her responsibility, filling time that was not curricular to start with.




Most of the students were not part of the teacher's agriculture class, and therefore were not as familiar with the farm as others. No medical attention was sought for the injured student even after the student said he told the teacher of the bite, though the student wasn't sure he'd been clear when he told the teacher. "She thought I was just goofing off," he would later tell an investigator.
On a doctor's advice, parents took the child to the emergency room that night, since the bite had broken the skin.
The teacher, Lynette Monohan, who has been with the district for 13 years, received a written reprimand and is now required to follow a more formalized pest-control process at the farm, which has been in operation for many years. The agriculture program is currently suspended, but only temporarily so.
The school district was made aware of the incident on Sept. 8 by Toussaint Roberson, an assistant principal at the school, after the victim's parent reported the bite to the school. The school filed a report with the Department of Children and Families. The district's Mike Rinaldi, coordinator of professional standards, launched an investigation, which concluded on Oct. 3. This account is based on that investigation report, including statements by all the parties involved.




On Sept. 6, Buddy Taylor Middle School was testing students. On those occasions students not doing any testing reported to the gym and were assigned a supervising teacher for the testing period. Monahan "took the students assigned to her and several other students not initially assigned to her to the agriculture classroom," the investigation states. Monohan said she took 26 students.
Several students volunteered to feed calves after having a look at the pigs and rabbits. Monohan explained the feeding system, allowed some students to hand-feed corn to sheep and goats and allowed others to gather eggs from the chicken coop.
"I explained how I have dealt with potential rat situations and demonstrated how I use a hose in any hole to flush out the area to look for inhabitants so I know here to place the cornmeal/baking soda mixture," the teacher wrote in a statement.
"I tried 3 or 4 holes and the last one had rats in it. 3 adults came out and ran into the rafters. After that some juvenile rats with eyes barely open came out and students began to try to catch them and I told them not to and that I only I only pick them up by the tail. Some students had already grabbed them and I took the rats from them and placed them into a 5 gallon orange bucket they could not get out of. I explained how they are wild animals and can carry disease. A student inquired about rabies and I stated that it is a possibility but they would not act normal…"




Some students asked to take some of the baby rats home, which the teacher allowed with parental permission. Apparently, that had been allowed previously–which suggests that the rat operation was not a first at the farm.
Monohan instructed students to take the older rats in the bucket and tip them over the fence. (She was reprimanded by the district for allowing the students to do that unsupervised.) Since she never heard back from parents about the baby rats, she took those herself and tipped them over, "much to my heartbreak," she wrote.
"I was told of one young lady who stated she was bit," Monohan continued. "I inspected her hands and fingers and she said she was fine. There was no punctures, marks, or scratches. She was told to use hand sanitizer as well as washing with soap and water. I was never informed of any o1her students being bit or an injury or I would have immediately sent them to the clinic, contacted a parent, and informed administration."
A different student, a boy, was injured by a rat when the bit made two puncture wounds. The student wrote a statement about the incident, reproduced from the statement's transcription, as handwritten by the child: "We were helping Mrs Monohan and then she started flooding rats and then 2 baby was found and then a kid picked it up and then we walked out the shed and found more baby rats and then one escaped and i heard someone say get the rat so i ran picked it up got bit throw him and they got him i think and Mrs Monohan was focusing on the rats and was not fully aware about me much after i told her i got bit and i got rabies so she said you don't got rabies."




Monohan was not aware of the bite until late the next night, when she read a text from a different student at 10:30 p.m. "Please tell me you are not gonna be layed off I need you at BTMS," the student wrote, mentioning that the injured student's mother had called the school to report the rat bite. The texting student implied that the school would be shutting down the agriculture section for a while.
The next day–Friday–Monohan saw the student who'd been bitten, describing him in her statement as bouncing down the hall waving at me and saying hello Miss Monahan." When she asked him why he'd not informed her of the boite, he said he had, but she must not have heard him, she reported. "I explained that had I heard him I would have acted immediately, and he should have gotten my attention."
She said the students were not instructed to catch the rats or to touch them, though some statements by students say otherwise: "Mis. Monahan askt me if i cold grab thar talls [meaning tails] and put them in a bucet. I sed yes so whal we are doing this a rat bit me it did not bracke skin and did not hert," the second student who was bitten wrote.
An eighth grader interviewed about the incident by Rinaldi said she was bitten three times, none of the bites breaking skin, and that no one wore gloves during the operation. She did not inform the teacher. Based on statements collected in the investigation, that brings the number of students bitten up to three. Only a handful of students were interviewed by Rinaldi.




"I am a good teacher and I would NEVER risk losing all I have worked for by neglecting ANY student under ANY circumstance," she wrote. In a text, she'd written that "The rats are nocturnal and would not have even been out had I not been showing the students a nuisance pest and impacts for agriculture and how to locate them to remove them by various means such as different traps, poisons and how some poisons work faster and not harmful" to others.
She had been placed on administrative leave pending the resolution of the investigation. The investigation found she had used "poor judgment by leading students into a closed farm area where rats were flushed out of a hole with a hose, thereby exposing students to an unsafe and potentially harmful situation jeopardizing the students health and welfare," resulting in the bite.
The investigation also concludes: "The exposure to the removal of feral pests was not part of a presented lesson plan nor was it in approved curriculum. There was no prior communication with parents regarding this activity. Some of the students present were not on your roster and had no reasonable expectation to the exposure to the removal of feral pests."
But in light of the context of the trip to the farm, that judgment appears disingenuous: it was clearly not a regular school day. Teachers were made responsible for students they were not usually responsible for, in circumstances that, due to testing, did not follow the day's normal course or curriculum. Misjudgments aside, the reprimand does not take those factors into account.
The agriculture program was suspended during the investigation. "It remains suspended until all students undergo a safety training," a district spokesman said, today. "Trainings are being done this week. Waiting for signed permission slips to come back from parents, giving the school permission to take the students out to the ag area."