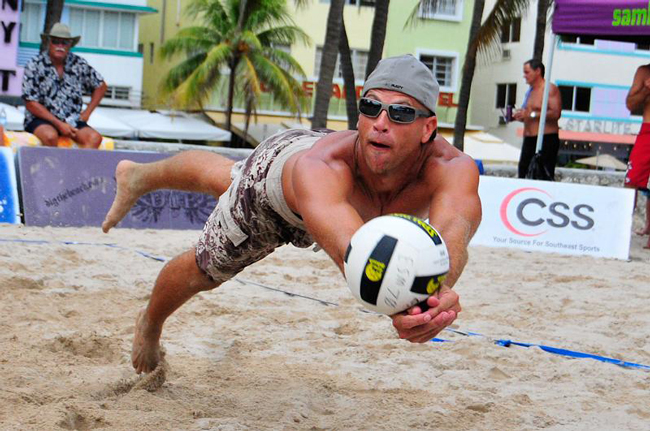 By Heather Scofield
Nearly a week after a sudden brain aneurysm struck Flagler County Firefighter-EMT Ransford Jones during the first set of a professional volleyball tournament, he remains in a Panama City hospital, fighting for his life.
Just two weeks ago, Jones, 34, was enjoying a full life with his wife, saving lives from the back of Flagler County ambulances and preparing for an AVP Qualifier Tour followed by a vacation in Italy.
But on May 8, Jones left the volleyball court looking troubled and unwell. It was mid-match during a semi-finals tournament in Panama City. Walking away was so unlike him that a fellow volleyball player and Panama City firefighter-EMT rushed to his rescue. Within minutes, Jones was on a medic's gurney instead of in his usual place beside it.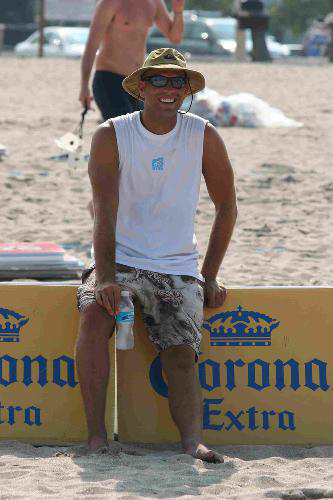 "It came as a shock to everybody," said Flagler County Fire Chief Don Petito.
Petito said Jones, who lives in St. Augustine, was known among the ranks as a guy who "did his job and did it well." And more than that, he "always had a smile on his face" as he did it, Petito said.
Jones spent his first hospital night in surgery with doctors working frantically to stop the bleeding in his brain. He went through a medically induced coma as loved ones prayed for the brain swelling to subside.
His family, friends, lifesaving colleagues and fellow players on the professional volleyball circuit were left reeling from the news and a flurry of prayers and personal stories began to enliven online sites created in his honor.
As of Friday, a Caringbridge.com page created to update Jones' friends and family on his status had more than 12,000 visits and a Facebook.com page created had grown to include more than 470 followers.
Longtime friend Richard Knott, who's been manning the Caringbridge site for Jones' family said they've received hundreds of "heartfelt emails" from people that Jones' life has touched. It has both overwhelmed and given strength to Jones' family, Knott said.
Family members reported Jones is moving some now and can respond to requests to squeeze their hands. There are other signs of slow recovery as well, they said in online updates. But Jones' long-term prognosis isn't known and he remains in critical condition in a surgical intensive care unit, Knott said.
Donations for Jones' family can be made at http://ransejones.blogspot.com.  Plans for other opportunities to show support for Jones are also underway, including candlelight vigils, and the sale of t-shirts and ribbons printed in his honor.

Watch Ransford Jones In Action:
A Ransford Jones Photo Gallery:
[nggallery id=11]