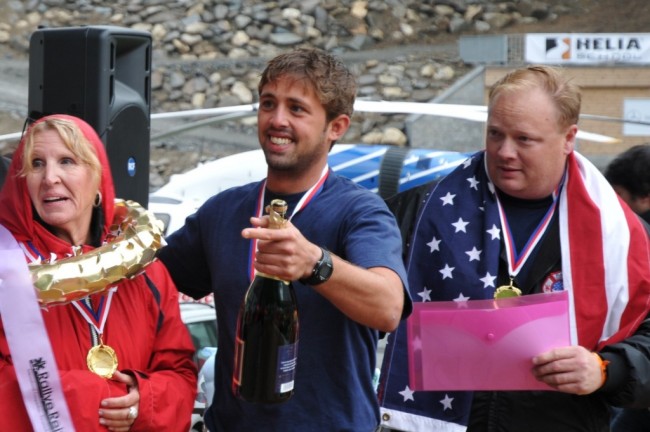 They're getting an almost blazé attitude about it. "We won and chilled," was how Mike Pius, one of the four habitual champions, put it on his Facebook wall after his team of paramedics–Flagler County Local 4337–on Saturday cleaned up again in the annual international paramedic competition in Rejviz, in the Czech Republic.
Flagler County Fire Rescue's team was led by Dennis Kline, William Kerek, John Moskowitz and Pius. The quartet faced competition from 22 teams from 13 countries spread over three continents, including Canada, Britain, Germany, Hungary, Austria, Poland, Greece, Cyprus, the Netherlands, Turkey, Slovakia, Slovenia and a team from Miami Dade, which sometimes counts as a country all its own.
Flagler's team won ahead of second-place British Columbia Ambulance Service. Third and fourth place went to Miami Dade Fire Rescue, followed by a team from Crete then a team from Warsaw.  See the full results of all competitions here (scroll to page 7 and 8 for the international competition featuring the Flagler team).
Ironically for the Flagler team, it will be coming home to a rainy parade: less than two weeks ago, the firefighters' union was set to win its first modest raise in more than three years. No longer. In the interim, the county discovered an enormous deficit and has been going around, hat in hand, to various departments and constitutional officers, looking for dollars to close the gap and cancelling all planned raises. The county had also contributed money to the team's overseas trips abroad previously. Not this year. (Stay tuned for more on that story.)
The team first won in 2009. It took second and 14th place in 2010, then won first place again last year, with team members Dennis Kline, Caryn Prather, Michael Pius and Jesse Hunter.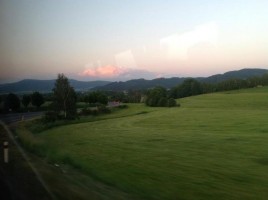 The competition, called Rallye Rejviz, has been held every year since 1997 as a combination EMS conference, exhibit of medical equipment and ambulances and competition. The competition takes place in Rejviz, in the Czech Republic's Jesenik Mountains. The location had previously been described in local media–including on FlaglerLive–as being nearer Prague. It isn't anywhere near. The Jesenik Mountains are a considerable distance east of Prague, in the northeast part of the country, and literally in the heart of Bohemia.
"It is where the original rally was run and to this day a large part of the rally is still run in and around Rejviz," the competition's website notes. It continues wryly: "There is no doubt that rescue work and EMS are physically and emotionally demanding, stressful and often exhausting. Sadly it is also often underpaid and unappreciated by society, which takes it for granted. As a result, many workers become frustrated and disillusioned and sometimes feel that their work is truly that of fools who devote themselves to the service of their fellows."
Which brings us, and the winning paramedics, back to Flagler County.
---
Watch the 2011 Awards Ceremony[media id=288 width=500 height=400]