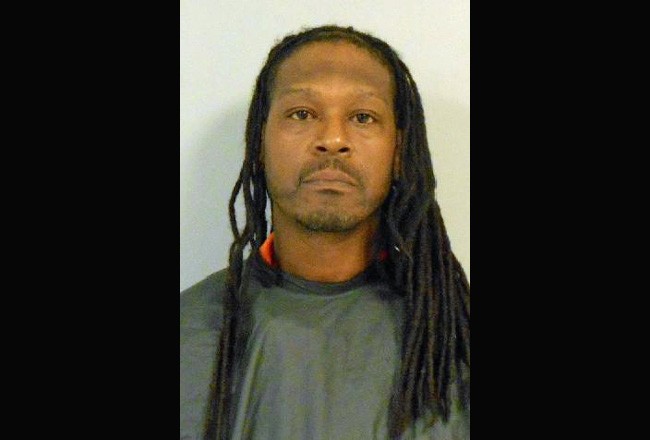 There's been one arrest on a prostitution-related charges in the past four years in Flagler County, that one dating back to last February. But in 48 hours this week, four individuals were arrested on such charges: two men for soliciting sex, a woman for prostituting herself, and a man for pimping another woman, to a group of men who turned out to be undercover detectives.
"We don't really have a trend," said Cmdr. Steve Cole, who heads the Flagler County Sheriff's Office's investigative division, which conducted all the investigations and arrests. "It's all based on complaints that we've had." The complaints tend to come not from individuals who are being propositioned, but from more distant observers in proximity of activity they find suspicious, such as from houses near where the soliciting is taking place, Cole said. But he stressed that while the sheriff's office is monitoring the situation, the past week's arrests don't point to a change from past history.
"In the 21 years I've been here we have experienced a very limited amount of prostitution," Cole said, with about one or two complaints a year. But when the complaints come in, the department responds. "It's a quality of life issue," Cole said.
On Wednesday, Hank J. Palmer, a 39-year-old resident of Round Mill lane, was arrested in a Walgreens parking lot after he allegedly tried to arrange sexual encounters between a woman and a group of men. He didn't know the men were detectives from the sheriff's Special Investigations Unit who had been conducting a sting.
The detectives had contacted a female informant, who arrived at the parking lot with Palmer. Palmer and the undercover men then negotiated, with the men asking Palmer "if he would be OK with [the woman] having sex with the group of detectives," Palmer's arrest report states. Palmer agreed to a $500 price, and when the money passed hands, he was arrested. The arrest took place at 8:30 p.m.
An hour later, a 24-year-old woman—a resident of Palm Coast's W Section—was arrested on two drug charges and a charge of soliciting. The sting followed the same pattern as at the Walgreens parking lot. The detectives' informant contacted the suspect, who directed her to drive to an address on White Hawk Place and meet with her there, where she was asked if she'd agree to have a threesome with the informant and an undercover detective. The detective passed $100 to the suspect, who also received $300 but from an undisclosed source (the arrest report is redacted). She was then arrested after being driven to the same Walgreens parking lot where the previous arrest had taken place.
A search of the suspect's possessions produced a crack pipe and a prescription Lorazepam pill, a controlled substance for which she had no prescription. The drug-possession charge is a third-degree felony. Prostitution is a first-degree misdemeanor. The suspect was released, apparently without bond (no bond is posted on the jail's website), with a felony arraignment scheduled for March 30.
Thursday, two men were arrested for soliciting, both of them in the area of East Howe and North Church Street in Bunnell. In one case, a 56-year-old suspect—a resident of Seatop Valley Path in Palm Coast—sought a "quickie," according to his arrest report, in exchange for $30, arranging to meet the prostitute—an informant for the sheriff's office—at the Bunnell intersection. The second case involved a 50-year-old resident of Rolling Sands Drive in Palm Coast, who, from his car, signaled to a woman he thought was a prostitute—the sheriff's informant again—, negotiated a $400 price for sex, and invited the informant into his car. He was then placed under arrest.
"One of the individuals arrested had multiple firearms" in his vehicle, Cole said, although all legal. "It's kind of concerning that we have a male who's trying to pick up prostitutes who has a high-powered rifle with him."
All four arrest reports bear the signature of sheriff's detective Frank Gamarra, who joined the sheriff's office about two years ago as a deputy after a two-year stint as a Bunnell police officer—and winning a wrongful termination settlement against the city. Last May Gamarra was a local Kiwanis Club's Law Enforcement Officer of the year at the sheriff's office, after responding to 3,000 calls and making 118 arrests.