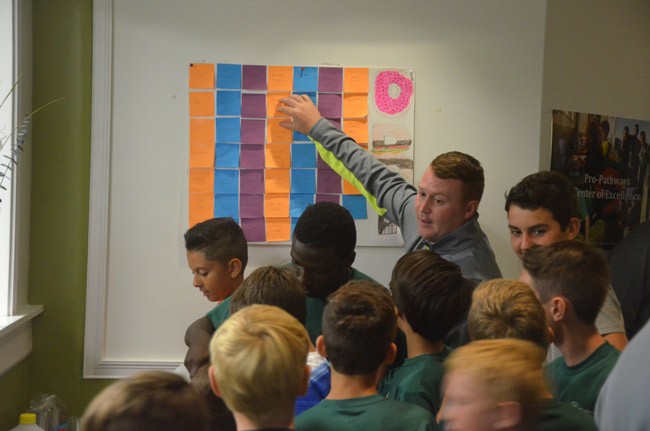 On Tuesday, Oct. 20, the Flagler County School Board is scheduled to decide the fate of the financially troubled Belle Terre Swim and Racquet Club. In previous meetings the board sought to close the facility to the public, keeping it open for students. Two organizations have proposed to run the facility and erase the board's budget deficit there: the Belle Terre Swim and Racquet Club Advisory Committee, which largely represents existing members, and Professional Sports Pathways, a private sports academy that runs the Center for Excellence, a soccer academy that enrolls some 60 home-schooled students locally. FlaglerLive invited both organizations to make their case. Professional Pathways does so in the piece below. The Belle Terre Swim and Racquet Club Advisory Committee's piece appears here.

By Ryan Maloney
The staff of Professional Pathways are excited to reveal a portion of the proposed plans to utilize the land and space available at the Belle Terre Swim and Racquet Club; and to serve the local community in a number of unique, exciting and pioneering ways.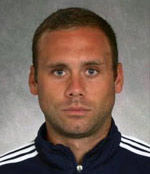 Professional Pathways is an industry leader in the field of sports management, event planning, and sports marketing. Internationally recognized, with some of the most qualified and experienced staff in the nation, Professional Pathways continues to stay ahead of the curve with new initiatives and athletic programs for local communities. We have numerous staff members who are extremely influential within local youth sports and, as a company, we are extremely confident that, by having a facility with such potential as the swim and racquet club, we can create an exciting, safe and fun environment that will cultivate focused,driven, goal-oriented young adults while providing a community spirited setting that the people of Palm Coast can all be a part of.
Professional Pathways' plan projects adding numerous features in and around the swim and racquet club in the near future to both increase the level of service and improve the property and surrounding areas. Some of the proposed itemslisted within that plan are:
Making cosmetic and structural improvements throughout the facility.
Increasing the standard of equipment available to members.
Improving overall membership benefits.
Boosting membership numbers.
Introducing new and exciting fitness and social programs.
Adding a poolside snack bar/concession stand.
Adding a sand volleyball court.
Improving the pool deck area.
Building a covered outdoor workout area.
Purchasing acreage within the vicinity of Belle Terre Swim and Racquet Club to convert into athletic fields and create a fully functional sports complex.
Professional Pathways is built upon the foundation of community, values, morality and trust. As a company, we surround ourselves with people who have an innate need and want to give back, pass on knowledge, nurture the passion and drive of today's youth and
provide opportunities to members of the local population. In order to best serve that community, we believe it is necessary to become a part of that community. Becoming partners and working with the city, with the county and with the school board is
something we view as essential to the continuous growth of the company and our programs.
In order to provide a mutually beneficial relationship, Professional Pathways hope to work with and assist the school district by providing the following opportunities:
Continuous use of the pool for both Flagler High School programs.
Continuous use of the pool facility for the Palm Coast Synchro-Belles.
The development of youth memberships for Flagler school district Students.
A discounted membership rate for Flagler School District employees.
Open lines of communication between the School District and Pro-Pathways to ensure that both can move forward and succeed in relation to the BTSRC facility.
Professional Pathways can also see the enormous benefit of working with the local community to ensure that the facility can offer a multitude of benefits for all. The Professional Pathways community outreach program will work with groups to make certain that particular needs and wants are met.
Email Your School Board Members:
---
Pro-Pathways also hopes to build and manage mixed sports programs for the preschool aged children of the community, promoting healthy living and active lifestyles at an early age in a fun, safe and exciting environment. As stated earlier, it is very much at the heart of the company to provide opportunity to all, Pro-Pathways will be certain to include the members of Palm Coast's physically and mentally challenged community in the facility plans by running specific programs, thus enabling those individuals to also feel a part of the Pro Pathways Community Health Club and remain or get involved in sporting events in the area.
It is also in the company's vision to run community fun days, cook outs, family events, and much more as it is essential to us that we create a community centered environment. Pro-Pathways also hopes to move their Center of Excellence Operation into the Belle Terre Swim and Racquet Club facility, as we have outgrown our current facility on Palm Harbor Way.
The Center of Excellence is a full time sports academy, completely unique to any other sports program in the United States. The Center of Excellence currently serves student athletes in grades 4 through 10. The current student population represents eight counties, from St Johns to Volusia to Lake County, and of course Flagler County.
The Center of Excellence's mission is to provide each student-athlete with a complete tool set and advancement package that allows all of its student athletes to maximize potential and pave their own pathway to a successful collegiate or professional sports careers. This comprehensive program provides a developmental environment, similar to those found in youth academies at professional soccer clubs around the world. The full-time program provides players with a full nine months of consistent, high level development, training, and education. This sport-specific program includes a daily regimen of individual and group training, sport specific conditioning, speed and strength training, and an ongoing, individualized assessment and feedback process.
We take academics seriously. Since our inception in 2014 we have seen outstanding results inside and outside the classroom, on the field and off it. We have seen a 100 percent promotion rate into the following grade, with our student-athletes carrying an average GPA of 3.6. Of our 2014-15 class, 88 percent of our students completed the year with all A's and B's. Currently, 67 percent of our students are working ahead of pace with a with a 3.7 team GPA, including a large amount of students taking honors, advanced and AP classes. Many are on track to begin dual enrollment classes at local colleges beginning in their junior year of high school. On the field, huge strides have been made and we are currently looking at taking a group over to Europe to play against top professional clubs.
Picture all that at the Belle Terre Swim and Racquet Club.
The Belle Terre Swim and Racquet Club Advisory Committee have been extremely passionate about the facility, and rightly so. As a company, Professional Pathways view the members and supporters of that group as an integral part of the Pro-Pathways Community
Health Club and Performance Center plan. It is very much in the plan for Professional Pathways to sit down with the group's leaders and make sure that the current Belle Terre Swim and Racquet Club members' needs and wants are well catered for as we move forward.
Both our organizations want the best for Belle Terre Swim and Racquet Club and its community. We believe we can meet the school board's goal of keeping the facility open, eliminating its deficit, and turning the facility into a vibrant, enriching and integral part of Palm Coast, as it once was and should be again. School Superintendent Jacob Oliva and the school board have a tough decision to make on Tuesday, and whatever that decision may be, we are confident that it will have been made with the best interests at heart and that decision will be respected by everyone involved with Professional Pathways.

Ryan Maloney is the director of Professional Sports Pathways.