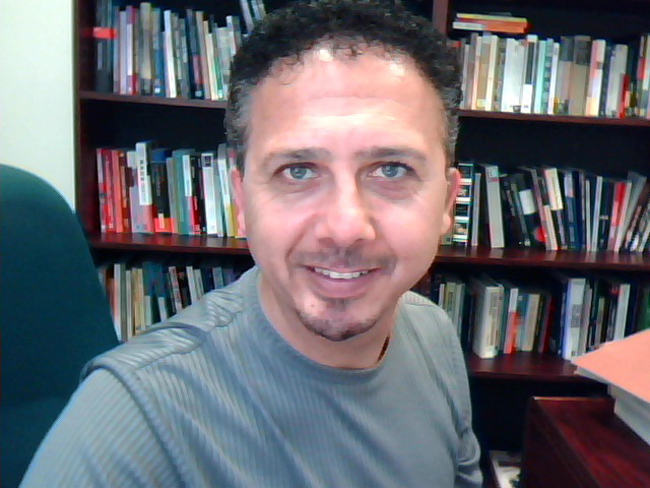 Stetson University Associate Professor of English Dr. Jamil Khader received this year's Hand Community Impact Award, his second Hand–so to speak–in five years. In 2006, he won a Hand for scholarly achievement.
Stetson College of Law alumna Dolly Hand and her husband, Homer, established the awards to applaud faculty members' notable achievements in scholarship or creative work in their areas of expertise and who have made a difference in their local or larger communities. Professor of American Studies and History Dr. Paul Croce and Associate Professor of Geography Dr. J. Anthony Abbott received Hand Awards for Research, Creative and Professional Activity. The awards were presented at Spring Commencement earlier this month.
As co-chair of Stetson's Diversity Council, Khader has done significant work to put Stetson's values into practice in the community, raising awareness of diversity issues and global events. He organized panel discussions related to Islamophobia, the Egyptian revolution and the crisis in political civility, and pioneered the Veiled-for-a-Day project – in which students of all faiths were invited to wear a Muslim hijab for a short time – to inspire dialogue on touchy topics.
A Palestinian, Khader earned his doctorate in English Literature at Penn State, and joined the Stetson faculty in 2000. His teaching and research focus on transnationalism, especially the political and aesthetic dimensions underpinning the ethics of cross-cultural communication, human rights and globalization. His publications have appeared in various national and international literary journals. He is co-editing, with Molly Rothenberg, a collection of essays on the Slovenian philosopher Slavoj Žižek and is now completing a book, Fidelity to the International: Cartographies of Revolutionary Struggle in Postcolonial Writings.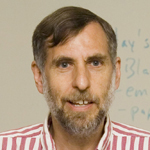 Croce, a member of the Stetson faculty since 1988, is a scholar of American intellectual and cultural history who focuses on the intersection of science, culture and religion. He uses historical examples as he inspires students to explore contemporary American dilemmas. Croce teaches courses on environmental issues, war and peace, health care, Darwinism and the divine, and the 1950s and '60s, and is regularly quoted and/or published in the media and in professional journals as an expert on contemporary culture and politics.
Croce is one of the foremost authorities on American psychologist and philosopher William James. His two-year term as president of the international William James Society was completed in December, and his second book on James is soon to be published by Indiana University Press. He earned his Ph.D. in American civilization from Brown University.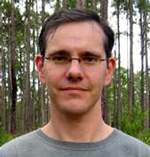 A Stetson faculty member since 2005, Abbott is the director of Stetson's environmental science program. His research interests focus on renewable energy systems and policy, carbon accounting and sustainable agriculture, and he teaches the class at Stetson that conducts the university's carbon audit each year. He earned his Ph.D. from the University of Minnesota-Twin Cities.
Abbott has published in prestigious journals including Society and Natural Resources and The Professional Geographer and is a regular presenter at professional conferences on such topics as climate policy and wind power. He shares his expertise through the President's Climate Commitment and the Volusia County Green Ribbon Panel on environmental standards.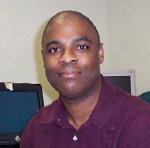 Stetson University Associate Professor of Chemistry Dr. Harry Price was the recipient of the university's 2011 John Hague Teaching Award for outstanding teaching in the liberal arts and sciences. That award is named for the late Professor Emeritus of American Studies and former Honors Program Director John Hague. It is presented annually to a faculty member in Stetson's College of Arts & Sciences. Recipients are selected by students and faculty members of Stetson's chapter of Phi Beta Kappa, the nation's oldest and most prestigious academic honor society for the liberal arts and sciences.
The Phi Beta Kappa students who nominated Price praised him for "challenging students to think differently about science" and elevating "the way we think about concepts, often in the most imaginative ways." Price "allows students to question, reason and experience education driven by self-interest, motivation, and creativity rather than by perfunctory tasks," a nomination read.
A member of the College of Arts & Sciences faculty since 2001, Price is director of the university's Biochemistry program. He teaches general chemistry labs, biochemistry and organic chemistry at Stetson. His research interests include investigating biomolecular interactions and producing ethanol and other useful chemicals from decomposing biomass. His work has been published in academic journals including Journal of Young Investigators, the International Journal of Quantum Chemistry and Biosystems. Outside the classroom, he enjoys playing music and cooking.
Price earned his Ph.D. in chemistry, with specialization in biochemistry, from the University of Illinois at Chicago. He was a postdoctoral research fellow in the Department of Biological Chemistry at Johns Hopkins University, Baltimore, Md.