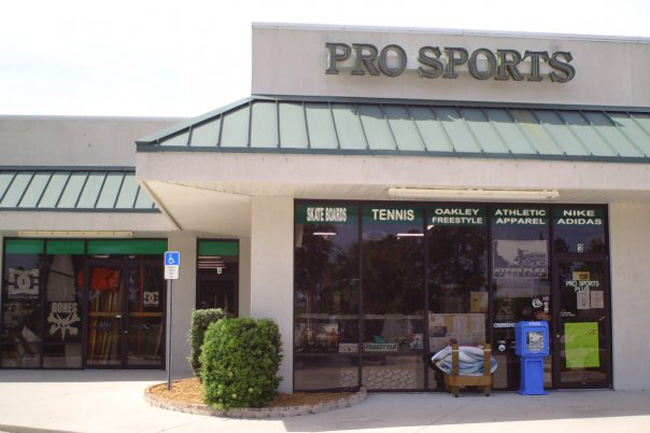 After 30 years in the sporting goods industry, Bo Ankrom has decided to close the doors of his sporting goods store, Pro Sports Plus that has been in Palm Coast since 1997.
"It's hard to say goodbye," said Bo. "I'd like to thank everyone that has supported our local business over the years." Ankrom will remain in Flagler County and continue to serve the community and customers as a real estate agent through Real Living Palm West Home Realty.
"I watch, eat, sleep and drink sports," Ankrom told the News-Tribune three years into owning the business in 2001. "This was my dream — to own my own store. I just love sports. There is nothing else I'd rather be doing."
It's important to continue to support local, small businesses, Ankrom said. "I've met so many great people over the years and we've been involved in the schools, with sporting events and more," he added.
Pro Sports Plus is a full line sporting goods store. Along with skateboards, pre-owned surf gear, they carry consignment bikes and string tennis rackets. The store will being discounting merchandise starting this month, with the goal of completely closing the doors by December 31.
Pro Sports Plus is at 1070 Palm Coast Pkwy NW in Palm Coast. The store has been a sponsor of Little League and of numerous skateboard competitions benefiting such organizations as the March of Dimes Foundation and the American Cancer Society over the years.