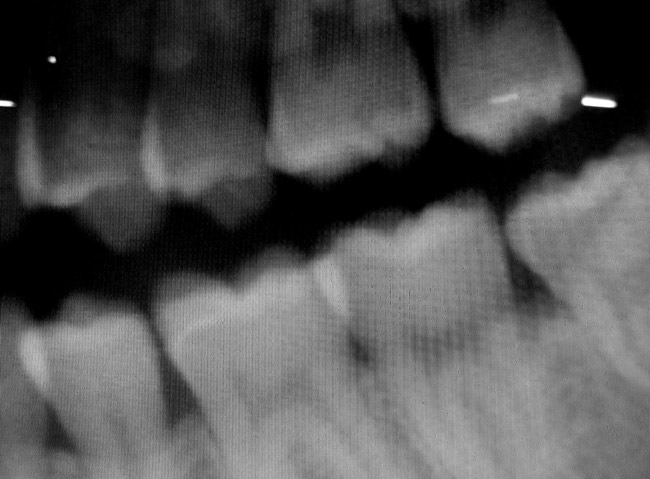 By Angel Castillo Jr.
Because we live in an advanced democracy where anyone can claim grievances in court, judges often get presented with unusual requests. For instance, does a jail inmate have a constitutional right to be provided dental floss?
Six recent inmate lawsuits filed in Florida and New York are raising such a novel claim.
In Florida, five inmates have separately sued Palm Beach County Sheriff Ric Bradshaw in federal court, claiming deprivation of federally protected civil rights through the denial of dental floss. "I don't care if they file 400 suits, they're not getting it," Bradshaw has pledged.
Similarly, a group of 11 inmates at the Westchester County jail in Valhalla, New York, just north of White Plains, sued the county in September for $500 million in damages in federal court in Manhattan.
One of the Florida plaintiffs, inmate Joel Flores, 22, alleged that Bradshaw's anti-floss policy is preventing him from complying with the oral hygiene recommendations of the American Dental Association.

The lack of dental floss, Flores alleges, "is causing me oral abscesses, pain, discomfort, tooth decay, loss of teeth, and could contribute to endocarditis by plaque traveling through the gums into the bloodstream and accumulating in my heart, which causes a bacterial infection, and can lead to death".
In two of the other lawsuits against Bradshaw, U.S. Magistrate Judge Patrick A. White quickly dismissed the floss claims this month. He concluded that the denial of floss "is not a constitutional violation".
The danger of dental floss, according to jail officials such as Bradshaw, is that it can be used to strangle another inmate or a guard, braid a rope for escaping, or even cut through prison bars.
However, Florida's state prison officials say that they have found a solution. At the state's prison canteens they sell to inmates "security oriented floss loops". A 30-loop bag costs $2.26, said Ann V. Howard, communications director for the Florida Department of Corrections.
In contrast to traditional string and nylon floss, the "Floss Loops Safety Dental Floss" is designed to break easily, can't be made into a rope, can't be used to pick locks or handcuffs, and can't be used as a weapon or a saw, according to the manufacturer.
Each safety loop consists of a pair of parallel rubbery floss strands extending between a pair of grips. The loops require using both of the flosser's hands to hold the grips while the floss is inserted between the teeth, and the process almost looks like flossing with a rubber band.
Prodded by the inmates' lawsuit, officials at the Westchester County Department of Correction have announced that inmate-safe floss loops will be sold at the jail commissary for $2.08 for a bag of 30. The lawsuit is still pending, however.
One hopes that Bradshaw will reconsider. Even if the inmates do not have a constitutional right to dental floss, it can hardly be a huge hardship for the Palm Beach County Jail to sell the safety floss loops to inmates who want to practice good dental hygiene.
Maybe they will smile more.

Angel Castillo, Jr., a former reporter and editor for the New York Times and The Miami Herald, practices employment law in Miami. He can be reached here.