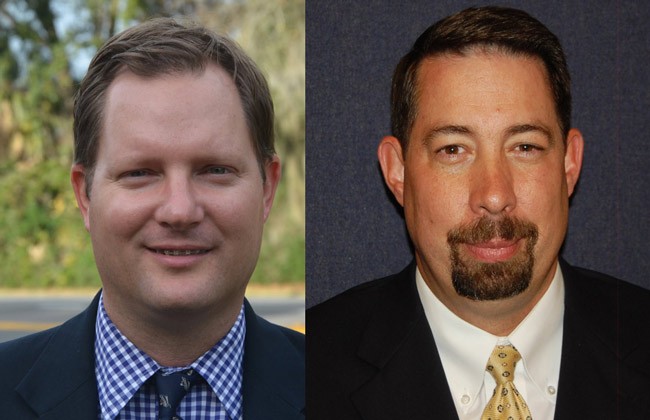 You wouldn't hold a Nascar race at Churchill Downs, take an ATV convention through the Gettysburg battlefield or host the Burning Man Festival in a national forest. There's nothing wrong with those events. But their venue had better match their character. And there's never been a lack of venues or good sense to ensure that events of the sort don't plunder the wrong grounds.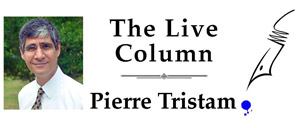 Except in Flagler County, where Matt Dunn, the boy wonder of local tourism, worked out a deal with the extreme-sport Spartan race organization to hold a 6,000-runner race at, of all places, our Princess Place Preserve next March. Dunn's success in bringing sports events to the area is remarkable. But he seems to confuse the entire county's landscape with a blank check. There are, and ought to be, limits, especially as the value of an event has become defined exclusively by the presumed money and number of people it brings, as if those of us who live here and whose properties are used are just props meant to bow and take it.
Spartan races are exciting. They're designed for those who think Iron Man triathlons are too boring. They put runners through miles of obstacles and surprises. As Spartan itself describes it, "The 8+ Mile Super," the race designed for Princess Place, "packs more than 25 Signature Spartan Obstacles through tougher and more rugged terrain. There is fire, mud, water, barbed wire, and occasionally Hell on Earth." If that sounds like an event made for Princess Place, then you and I have very different interpretations of the word Preserve—that preserve we spent our tax dollars to buy and spend still to manage. Spartan itself speaks of "substantial wear and tear," and promises only to "minimize such wear and tear." Some promise.
Craig Coffey, the county administrator who graciously put up with more than a half-hour grilling from me about this—but without whose green light, let's remember, Dunn could not possibly have worked out this deal—insists that while nothing of this magnitude has ever taken place at Princess Place, it's not foreign to big events, to horse riders, cross-country runners, even to land management that bulldozes and shears trees on occasion. And race advocates like Dunn—who, like Spartan organizers, didn't bother so much as returning a call or emails—keep saying that the grounds will be returned to their previous conditions.
Friday afternoon, after Thursday's FlaglerLive story on the race triggered a flood of emails to commissioners, mostly in protest, and a Facebook page created to oppose the race swelled with members (and local voters), the administration issued a news release trying to spin the county's blunder faster than roaches scurrying from light. The release doesn't even get the irony of its headline as it calls the event an "extreme sport-race for Princess Place," as explicit a contradiction as it gets.
The release is otherwise condescending, ill-informed and disingenuous. It lectures the public's apparent ignorance ("Most people are familiar with about 100 acres of the 1,500-acre preserve"), give us Commission Chairman Frank Meeker pretending to tell us that he's "not going to get excited about this until I see a map showing me the route, walk the route and review the obstacles," when the reality is that those obstacles won't be built until days before the race. And the release, in its most disingenuous parts, goes so far as to compare the race to other events like the Creek Side festival, whose low-impact turnout is concentrated on a fraction of the preserve without upsetting an inch of ground, or to claim that because Princess Place has fire lines maintained with heavy equipment, then somehow that's comparable to Spartan manufacturing "Hell on Earth" for 6,000 racers.
Coffey's spin is missing the point. The magnitude of the event itself, the earth-moving, the alteration of the landscape, the introduction of foreign elements to the grounds, the construction of media and entertainment and spectator galleries, all of that before the actual trampling of 6,000 pairs of feet and however many spectators the days immediately before, during and after the race are damage enough.
Coffey kept going back to that heavy equipment in there already, bulldozers drilling fire lines and keeping utility lanes clear and so on. No question. But those are necessary if not essential parts of the management at Princess Place. There's nothing necessary or essential about holding a colossal event better suited for Mud Muckers or the suburbs of Daytona Beach than in the heart of Flagler County's most important environmental corridor.
You may recall how in 1994 Disney proposed to build a theme park near Manassas Battlefield in Virginia. Disney spit out the very same narcotic promises Dunn and Co. are spitting out now about this race: great exposure, great for tourism, great for big crowds, and perfectly compatible with the environment because we'll take care of everything. Disney, too, promised that "Disney's America" would do its absolute best to respect the sanctity and environmental character of nearby Shenandoah National Park. It was Disney, after all. But Disney, too, missed the point that historians, environmentalists and the public at large didn't: some ventures, however attractive to the bottom line, are not worth the threat to national and environmental treasures. Disney finally retreated, discovering that, even as Prince William County approved its designs, its reputation would suffer too much if it went ahead with the project.
Princess Place is our county and environmental treasure. Flagler's reputation and character is at stake. The race would be a blight on this treasure. The precedent it would set, as an allowable sort of event, would severely endanger Flagler's reputation as an environmental standout in Florida. And it would flout decades of commitment by Flagler residents and voters to a legacy Dunn and Coffey's cavalier, johnny-come-lately approach seem to have no clue about.
So they can refine the contract all they want. The character of the event and that of Princess Place are fundamentally in conflict.
Yet the county administration is trying to tell us that we all have it wrong, that we don't know what we're talking about, that Princess Place is for the county to manage and use as it sees fit. Just trust us. It's the usual Coffey news-management style, when in reality he was hoping that this would not get any attention until it was too late. Meeker went so far as to call the FlaglerLive story "premature," when the story was, in fact, at least a month late, and when Meeker and his commission are at least two months late telling us why this is was proposed in the first place. It reveals a commission and an administration in full deception mode, leaving the public on a need-to-know basis until the last minute, if then. How offensive.
Putting aside whether the race belongs at Princess Place, the slimy way it was brought to Flagler and allowed to be offered up for public registration before it's even been approved is enough to tell you something stinks. County commissioners have yet to hear about the race officially, let alone approve it. By the time they do of course, it'll be too late. They'll be faced with a "Dunn deal" (an unfortunate pun in every sense that Coffey had to point out to me when I spoke the words to him, though it hides Coffey's controlling hand in it).
Wait, there's worse. The county is not only giving Spartan Princess Place free of charge, letting Spartan collect all fees exclusively, including $20-a-person spectator fees, all concession fees, all parking fees and any other stash they can get their hand on. Dunn had the gall to promise Spartan thousands of dollars, and got the Tourist Development Council to sign off on a $25,000 cash subsidy, plus another $20,000 or so in kind. Sure the contract hasn't yet been finalized. Sure it's a work in progress. But the TDC's approval and the manner in which Dunn presented the event, turning the county's most precious environmental preserve into a crass welcome mat, tells you all you need to know about where this county's grasp for tourism is going. How did it get this far, and who allowed it to get this far?
Not only is this a rape in the making. But we're being made to pay for it. Only county commissioners now stand in the way. If they don't, they'll be nothing less than the pimps of the Princess.

Pierre Tristam is FlaglerLive's editor. Reach him by email here of follow him on Twitter @PierreTristam. A version of this piece aired on WNZF.