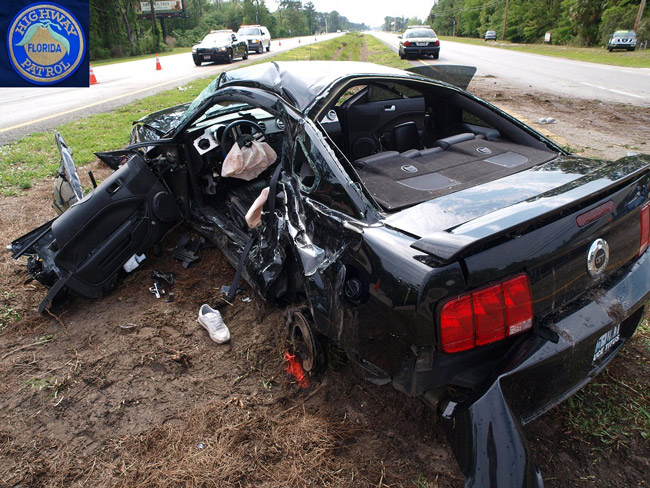 Preston Hagens is a humorous 18 year old at Flagler Palm Coast High School who celebrated his birthday five weeks ago. "You have made me and your dad so proud of you in all that you have accomplished for yourself," his mother, Deborah, wrote on his Facebook wall that day, in the middle of a steady rain of birthday wishes.
At 3 p.m. Saturday afternoon Preston was driving west on State Road 100, near the high school. He was in his 1990 Chevy pick-up.
Traveling in the opposite direction were Nathaniel Columbie, a 22-year-old resident of Palm Coast, and Jessica Laliberte, 21, of Palatka. Columbie was at the wheel of a 2006 Ford Mustang. He was in the inside lane. It was raining. According to a Florida Highway Patrol report, Columbie accelerated "within traffic, but lost control on the wet roadway."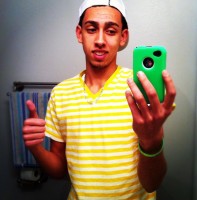 Columbie's Mustang slid and rotated into the center median and kept going into the westbound lanes of SR100, directly into the path of Hagens's pick-up. The two vehicles collided, T-bone style, with Hagens's pickup striking the driver's side of Columbie's two-door Ford, right around the driver's door. The Ford ended up in the median. The pick-up truck came to rest in the outside lane of westbound SR100, at the entrance to Import Autos.
Columbie was taken to Halifax Hospital in serious condition. Laliberte was initially taken to Florida Hospital Flagler, then transferred to Halifax, in serious condition. Hagens was also taken to Florida Hospital Flagler in serious condition.
The westbound lanes of SR100 were both closed for two hours as the highway patrol investigated the crash. "Next to the high school to see my friend's truck completely totalled and an even worse off brand new mustang," Jessica Blake messaged her Facebook friends as she drove by the scene. "I'm like shaking."
The Florida Highway Patrol is still investigating the crash. Trooper Christopher Conrad is asking witnesses to call FHP at 904/825-5080 with any information.