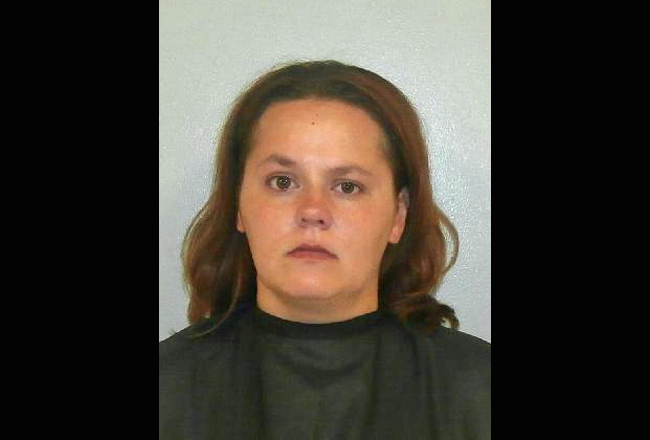 Ashley Shelby, a 23-year-old resident of Old Haw Creek Road in Bunnell, was arrested and charged with aggravated battery on a pregnant woman Wednesday, a second-degree felony that carries a maximum penalty of 15 years.
The incident took place at 1630 Hickory Street at 8 p.m. when, according to her arrest report, Shelby went to that address to retrieve her child, who was being cared for by Cassandra Brewer, 19, who is eight months pregnant. She told police that she arrived two minutes early.
Brewer and her husband, Owen Hutchinson, 24, told Shelby that they had just prepared dinner for the child. They told police that Shelby refused to wait. An argument developed between the three. Shelby, according to Brewer and her husband, pushed Brewer in the driveway. Brewer shoved her back. Then Shelby, according to the arrest report, "began to punch [Brewer] with closed fists and C. Brewer began began striking her back."
Hutchinson told police he broke up the fight. Shelby told police that Brewer was first to shove her, following which Shelby shoved back and "hit her with closed fists in the area of her head and upper torso." Shelby acknowledged that she was aware that Brewer is pregnant. The police report notes that Brewer is visibly so.
Four juveniles witnessed the fight outside the house, corroborating the incident as described by Brewer and her husband, saying that Shelby made the first contact, according to the report.
The investigating officer did not note any visible injuries on Shelby, but observed a red mark and minor swelling to Brewer's left forehead and redness on her left collarbone area. Brewer said the marks were the result of the altercation, but she declined medical attention.
Shelby was booked at the Flagler County jail. She posted $2,500 bond and was released.