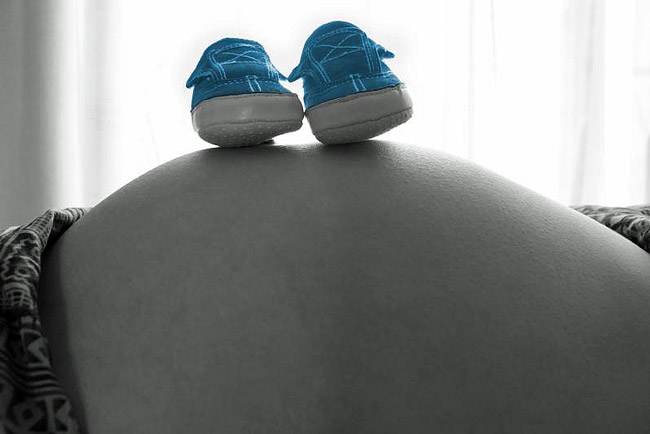 In a stunning decision that runs counter to two precedents in two other districts, the 3rd District Court of Appeal in Miami this week ruled that pregnancy discrimination is not against the law in Florida, even though it is a federal offense.
Peguy Delva worked as a front desk manager at real estate properties owned by the South Florida-based Continental Group from October 2005 until October 2010.
In February 2010, Delva told her boss that she was pregnant. Her supervisor immediately started to treat Delva dismissively, according to court papers, scrutinizing and criticizing her work and initially refusing to approve her transfer from night shift to day shifts despite having a doctor's note requiring such a transfer. Delva complained that she was being treated that way because of her pregnancy. In response, her supervisor, going against company policy, refused to allow Delva to pick up extra day shifts to earn extra income and instead hired temporary help.
In July 2010, Delva went on pregnancy leave. When she was medically cleared to go back to work, the company never placed her back on the work schedule. Yet "similarly situated male employees who went out on medial leave were allowed to return to work," court papers state.
Delva sued, charging pregnancy discrimination.
On Wednesday, a three-judge panel of the 3rd District Court of Appeal dismissed the lawsuit filed in state court, saying the Florida law simply doesn't include pregnancy as a protected condition, although federal law does. The case may head to the Florida Supreme Court next, because this was the third time an appeals court ruled on the matter, with different results. Twice before, appeals courts have ruled in favor of women who were being discriminated because of pregnancy.
In 2008, the Court of Appeal for the 4th Circuit in West Palm Beach took on the case of Amy Carsillo, a Lake Worth firefighter-paramedic, who sued her employer over a claim of pregnancy discrimination and retaliation when she was offered light duty outside the fire department after she became pregnant. Other firefighter-paramedics who had had physical limitations were offered liught duty within the department. She lost at the district level but won on appeal. "We conclude," the judges wrote, "that, because the Florida statute is patterned after the Federal Civil Rights Act, which considers pregnancy discrimination to be sex discrimination, the Florida Act bars such discrimination."
In 1991, however, the Court of Appeal for the 4th Circuit in Tallahassee ruled similarly to Wednesday's ruling in Miami in the case of Evelyn Pinchback, who was a guard at the St. Johns County Jail between March 1981 and July 1982. She was responsible for booking and releasing male and female inmates, taking mug shots, obtaining fingerprints, delivering food and mail, and providing general security. In March 1982, Pinchback learned that she was two months pregnant. She was reassigned to the canteen where she performed typing, filing, and other clerical duties, though her doctor had cleared her for her usual assignments until her delivery date. In mid-July, she was forced to take maternity leave and, through various misunderstandings, taken off payroll. the payroll. She was then fired when Sheriff O'Loughlin told her by letter that her health and her expectant baby's health were in obvious danger, and that she could no longer perform the duties and responsibilities of a correctional officer. "At no point prior to her termination had Pinchback been informed that she was regarded by her employer as being incapable of performing her duties, nor had she received any evaluations to that effect," court papers show.
She sued–and won, even though the court found that there was no explicit anti-discrimination statute in Florida. "It is undisputed that Florida's Human Rights Act is patterned after Title VII of the Civil Rights Act of 1964," the court wrote. That measure was amended in 1978 to include pregnancy discrimination, though Florida hasn't done likewise with its Human Rights Act. "Florida's law stands as an obstacle to the accomplishment and execution of the full purposes and objectives of Congress by not recognizing that discrimination against pregnant employees is sex-based discrimination," the first circuit ruled. "The protections afforded by Title VII and the [the Pregnancy Discrimination Act of 1978] cannot be eroded by the Florida Act which does not contain a similar provision. Thus, we conclude that the Florida Human Rights Act, specifically Section 760.10, Florida Statutes, is pre-empted by [the federal] Civil Rights Act of 1984, [] to the extent that Florida's law offers less protection to its citizens than does the corresponding federal law."
Pinchback was awarded back pay and reinstated.
Curiously, Tuesday's ruling only focused on half the citation in the above paragraph: the part that says Florida has not amended its Human Rights Act to protect against pregnancy discrimination–omitting the court's remaining analysis, which dismissed that omission under federal preemption.
Returning to the language of the Florida Civil Rights Act, the three-judge panel in Miami ruled that the act bars employers from firing or refusing to hire or promote people, or otherwise discriminating against them based on "race, color, religion, sex, national origin, age, handicap, or marital status." It doesn't mention pregnancy.
The appeals court said there was "no doubt" Delva had a sufficient claim of discrimination. But she should pursue that claim in federal court, it said. Delva did file a case under the federal law, but she later dropped it without explanation.
In her state case, however, Delva asserted that the Florida Civil Rights Act would allow a "more extensive remedy" than the federal law. Writing for the appeals court, Senior Judge Alan Schwartz acknowledged that might be the case.
"The fact remains that pregnancy discrimination is not prohibited by the Florida Civil Rights Act and therefore the state statute provides no remedy," he wrote.
Delva no longer works for Continental Group.
–FlaglerLive and the News Service of Florida