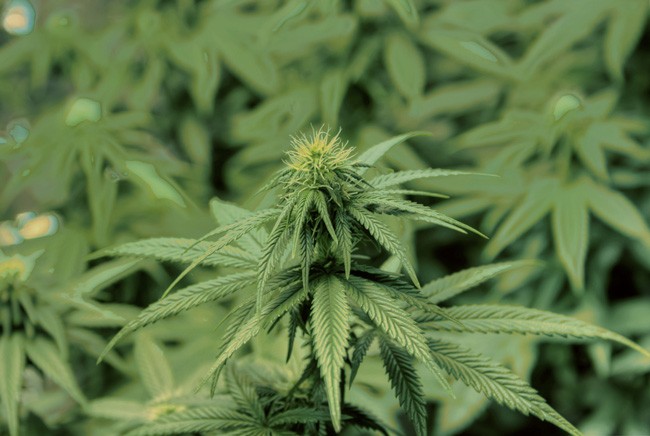 A panel comprised of the director of the state Office of Compassionate Use, an accountant and a member of the Drug Policy Advisory Council would pick five nurseries to grow, process and dispense medical marijuana under a revamped rule released Thursday by the Florida Department of Health.
The selection committee would take the place of a lottery system initially proposed by the agency but nixed by an administrative law judge last year and is one of a number of changes included in the 10-page draft rule.
The agency is floating the proposal in advance of a Feb. 4 "negotiated rulemaking" meeting — the fourth public session on the new law — where a committee hand-picked by health officials will attempt to hammer out everything from who can grow the pot to how it can be distributed to patients.
State officials have used the rare negotiating process in the past to try to reach consensus on other controversial issues that, like the pot rule, have wound up in court. Most recently, the Department of Health used public negotiations to come up with a rule after a long legal battle about the approval of new hospital trauma centers.
"The department has provided a first draft of rule language that will be followed by sequential drafts as revisions are made leading up to the negotiated rulemaking session on February 4 and 5," .department spokeswoman Tiffany Cowie said in an e-mail.
Under a marijuana law passed last spring, nurseries that have been in business for at least 30 continuous years in Florida and cultivate at least 400,000 plants are eligible to be one of five "vertically-integrated" entities that will grow, process and distribute strains of cannabis that are low in euphoria-inducing tetrahydrocannabinol, or THC, and high in cannabadiol, or CBD, for patients who suffer from severe spasms or cancer.
Doctors were supposed to begin ordering the substance, usually delivered in paste or oil form, for patients on Jan. 1. But after a legal challenge from a group of nurseries and other businesses, an administrative law judge in November struck down the health department's first proposal for a regulatory structure. That has prompted the department to make another stab at crafting a rule.
The draft proposal released Thursday includes more detail about eligibility for the five licenses than in previous iterations of the rule. For example, applicants would have to address their experience cultivating cannabis, plants not native to Florida and plants for human consumption. They would also have to include experience with tissue culturing or plant genetics and detailed knowledge of cannabis cultivation.
Thursday's rule includes "robust quality-control" measures and is "consistent with the objectives" laid out by the Legislature in passing the law, said Rep. Matt Gaetz, a Fort Walton Beach Republican who helped craft the legislation and who has expressed frustration over delays in making the low-THC product available for sick patients.
"In the last rule, there was not as much meat on the bone as it related to the qualitative elements. Those have been more fully fleshed out in this version of the rule," Gaetz said.
Despite repeated complaints from patient advocates and growers who asked the department to consider allowing dispensing organizations to have additional retail locations, health officials in the latest version of the rule stuck to a requirement that the product be dispensed from a building adjacent to the property on which the marijuana is grown.
Thursday's proposal also would require applicants to address how accessible their facilities are, "e.g., centrally located to several populated areas, located on a main roadway, not in a high crime area, et cetera," and "proximity of dispensing facilities to patient population."
Lawmakers leery about the proliferation of pot dispensaries opted to have the nurseries be responsible for all of the elements in the pot industry.
"To many who want to walk cautiously toward a more modern cannabis policy, there was attraction to a fully vertically-integrated model. We have seen the way retail locations spread throughout an area have been corrosive to communities in which they're located in other states. I'm not saying we won't ever get to a platform that allows for easier patient access. But I think this is an excellent start," Gaetz said.
The department, which enlisted former Florida Supreme Court Justice Kenneth Bell to act as a mediator for the trauma discussions, has not identified who will be asked to serve in that capacity for the pot negotiations.
"If he's got the magic pixie dust, it might be helpful to give him a ring," Gaetz said.
The agency also has not announced who will be asked to serve on the negotiating committee to hash out the new rule. According to a notice issued when the workshop was announced, health officials intend to appoint representatives from a nursery, a testing laboratory, the Department of Health, a patient or patient representative, an attorney experienced in administrative law, a person with experience in agricultural practices and regulation, a physician authorized to order certain types of medical marijuana for patients and a person experienced with regulation of cannabis products elsewhere.
The agency's decision to use the negotiated rulemaking process has frustrated some growers and other people interested in the new industry because of uncertainty about who will end up on the committee and unanswered questions about what steps health officials will take after the February workshop. Office of Compassionate Use Director Patricia Nelson has said that the Legislature must sign off on the new rule, meaning that the earliest a rule could be passed would be sometime after March 3.
Negotiated rulemaking is a "rare and optional process" seldom used by state agencies but which can be beneficial, said Seann Frazier, a lawyer who worked on the trauma rule.
"You can get the same amount of input from a public hearing as you can from a negotiated rulemaking session. The only difference is the stakeholders are at the table and are required by a mediator to bargain. You can test folks' assumptions and maybe get some compromises made that simply walking to the podium and taking your turn won't let you accomplish," he said.
But families of sick children who have epilepsy and who could benefit from the low-THC cannabis, believed to reduce or eliminate life-threatening seizures, are worried that the agency is dragging its feet.
"We all need to refocus on why this legislation was written in the first place. There are children dying waiting on this medication. There is a real sense of urgency here," said Ryan Wiggins, a spokeswoman for Holley and Peyton Moseley, who pushed for the low-THC law on behalf of their daughter, RayAnn, who suffers from a rare form of epilepsy that can cause hundreds of seizures a week.
The money-making potential of a new marijuana industry has created a distraction, Wiggins said.
"There are a lot of people who have seen this and seen green," she said. "But the number one goal here is to make sure that these children are able to get their medication and get it in a timely manner so they can stop suffering."
–Dara Kam, News Service of Florida