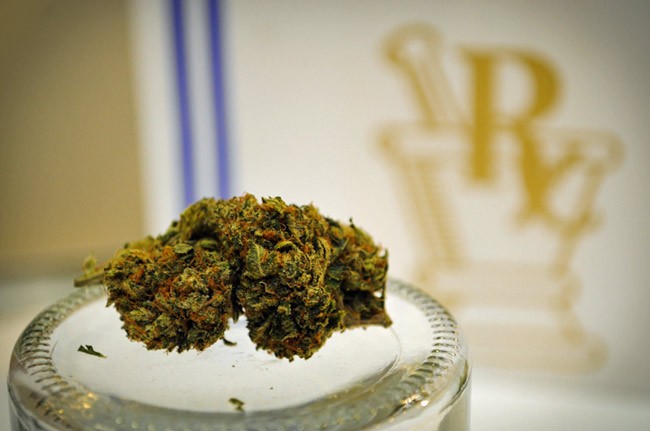 In a key step for supporters of legalizing medical marijuana, the Florida Supreme Court on Thursday unanimously approved a proposed constitutional amendment that would go on the November 2016 ballot.
Justices said the proposal, spearheaded by the group People United for Medical Marijuana, meets legal tests that include dealing with a single subject and having a clearly worded ballot title and summary. The Supreme Court does not consider the merits of proposed constitutional amendments but reviews them, in part, to make sure voters would not be misled.
"(The) ballot title and summary fairly inform voters of the purpose of the proposed amendment — the state authorization of medical marijuana for patients with debilitating medical conditions," the 15-page opinion said. "The language is clear and does not mislead voters regarding the actual content of the proposed amendment."
People United for Medical Marijuana, which is led and heavily financed by Orlando lawyer John Morgan, still needs to submit 683,149 valid petition signatures to the state by a Feb. 1 deadline. As of Thursday morning, it had submitted 400,032, according to the state Division of Elections website.
"The unanimous decision by the Florida Supreme Court to approve the new medical marijuana constitutional amendment is a huge victory for hundreds of thousands of sick and suffering Floridians who could benefit from the passage of such a law," campaign manager Ben Pollara said in a text message. "While we still must collect the required number of petitions before officially being placed on the 2016 ballot, we are confident that we will and that Florida voters will approve this amendment in the general election."
The group, also known as United for Care, tried to pass a similar constitutional amendment in 2014 but fell short of getting approval from 60 percent of voters, as is required by law. About 58 percent of voters supported the measure, which drew opposition, in part, from a group heavily funded by Las Vegas casino magnate Sheldon Adelson.
Supreme Court justices split on the wording of the 2014 initiative, ruling by a 4-3 margin that it could go on the ballot. Attorney General Pam Bondi argued that the ballot language could deceive voters about the extent of marijuana use that would be allowed.
But supporters revised the 2016 proposal to address concerns raised about the 2014 initiative by Supreme Court justices and opponents. With the changes, Bondi did not contest the 2016 proposal at the Supreme Court.
The proposal, in part, would allow patients with "debilitating" medical conditions, as certified by physicians, to get medical marijuana. The initiative lists a series of conditions that could be considered debilitating, including cancer, epilepsy, glaucoma, HIV, AIDS, post-traumatic stress disorder, amyotrophic lateral sclerosis, Crohn's disease, Parkinson's disease and multiple sclerosis.
Lawmakers and Gov. Rick Scott last year approved a measure that allows limited types of medical marijuana for certain patients, such as children with severe forms of epilepsy. But those types of cannabis purportedly do not get users high.
The proposed constitutional amendment, however, would make available euphoria-causing marijuana to a larger number of patients. The Florida Department of Health would have regulatory powers.
"We conclude that the initiative has a logical and natural oneness of purpose, specifically, whether Floridians wish to include a provision in our state Constitution permitting the medical use of marijuana," the Supreme Court opinion said, addressing a requirement that initiatives deal with single subjects. "The proposed amendment's provision regarding the specific role for the Department of Health in overseeing and licensing the medical use of marijuana is directly connected with this purpose."
–Jim Saunders, News Service of Florida