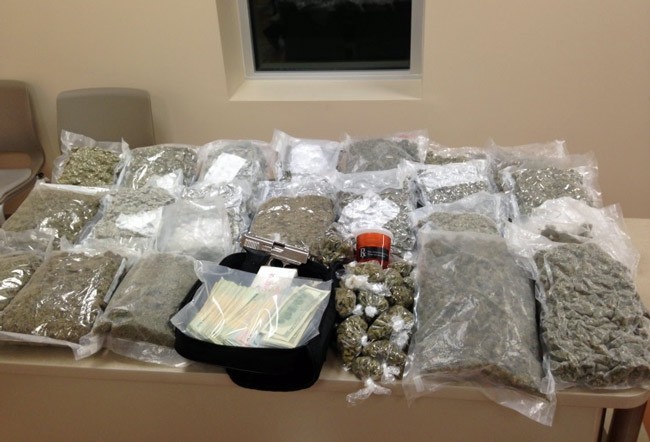 Three years ago the pot bust was at 15 Wheatfield Drive in Palm Coast, where the Flagler County Sheriff's Office's Narcotics Unit and the Florida Department Law Enforcement, after a tip, uncovered a grow house with some 48 marijuana plants. Jorge Rodriguez, 61 at the time, was found guilty of marijuana cultivation, a third-degree felony, and sentenced to three years' probation in April 2013. Just 13 months later, his probation was terminated.
On Monday, the bust was a few doors down, at a nondescript duplex at 91B Wheatfield Drive, where 21-year-old Daniel Epler, who'd made his name as an offensive lineman for Flagler Palm Coast High School (2012 MVP in that category), was arrested on a charge of pot possession with intent to sell.
Agents with the Florida Department of Law Enforcement Tri-County Narcotics Task Force and the Flagler County Sheriff's Office, including members of the SWAT team, seized 23 pounds of marijuana with a street value of $76,000 (or a little over $200 an ounce, according to the sheriff's office), a semi-automatic pistol and $9,130 in cash during the execution of a search warrant on Monday evening.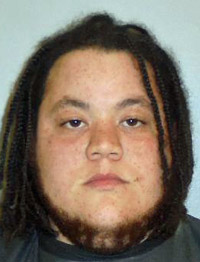 Epler was not alone in the house, but he alone was arrested after agents asked him which of the bedrooms in the house belonged to him. There, they found three large cardboard boxes containing gallon-sized vacuum sealed bags filled with marijuana, various additional quantities of pot in clear plastic bags (according to his arrest report), a vacuum sealer, a Cobra .380 handgun and ammunition, the cash, and a quantity of shipping labels cut from cardboard boxes.
Epler declined to answer questions about the items, requesting a lawyer instead.
Sgt. Jason Neat, a detective with the sheriff's office, field-tested the pot and confirmed its nature. Pot is legal for recreational and medical use in Oregon, Washington, Colorado and Alaska, and it's legal for medical uses in 21 states and the District of Columbia. Delaware recently decriminalized the possession of small amounts of marijuana, replacing a criminal penalty with a civil fine. Marijuana laws remain harsh in Florida, however, where a constitutional amendment proposal to legalize its medical uses failed by a narrow margin in 2012. And arrests for marijuana possession in whatever amounts remain frequent in Flagler County.
A news release issued by the sheriff's office Tuesday evening notes that the Cobra was determined to have been reported stolen by the Volusia County Sheriff's Office.
Epler was booked at the Flagler County jail on one count of possession of pot with intent to sell. He posted bail on $10,000 bond and was released.