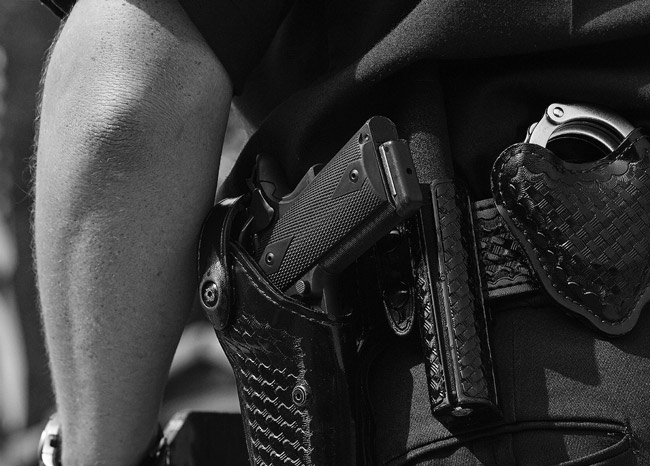 The New York Times reported last week that the state of Florida is not prosecuting police when they use lethal force. In fact, according to the Times, "in the past 20 years, not a single officer in Florida has been charged with using deadly force." The Times reported:
As a grand jury considers the case of Darren Wilson, the officer who shot and killed Michael Brown on Aug. 9 in Ferguson, Mo., Florida's experience points to both local and national factors making it extraordinarily difficult to prosecute, let alone convict, law enforcement officials for killing someone in the line of duty. Police officers have the authority to use lethal force if they believe they or others are in danger. More often than not, across the country, that right is one of the factors that make hurdling "beyond a reasonable doubt" a challenging task, prosecutors and defense lawyers said.




In Florida, even getting a decision on whether to seek charges is problematic. Three years after a particularly notorious episode in South Beach, a 2011 Memorial Day weekend shooting in which a 22-year-old was killed when the police fired more than 110 bullets at his car after it had stopped, prosecutors have still not decided whether to bring charges against any of the 12 officers, despite pressure to do so. Four bystanders were also wounded during the barrage. The shooting is one of 42 cases involving lethal use of force by the police, some dating back several years, now being reviewed by the Miami-Dade Office of the State Attorney.

Prosecutors and defense lawyers agree that the system is intended to protect police officers and give them the benefit of the doubt, though they can differ sharply on where they think the lines should be drawn.
Some prosecutors told the Times these cases require a thorough and lengthy investigation. Most of the time, these cases are very difficult to sort out, as well.
However, experts and civil rights groups point out that police aren't getting prosecuted for using deadly force because the system in place for handling these cases is not working.
Miami Beach, for example, has had a lot of issues with police using deadly force in the past few years.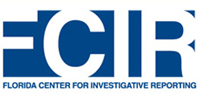 Last year, a police officer tasered, and killed, an 18-year old who was spraying graffiti. This was one of the first times a medical examiner had ruled a taser as the cause of death. However, there has been no prosecution for the police officer for use of deadly force.
According to The Miami Herald,
On Aug. 6, a Miami Beach police officer caught Hernandez-Llach spray-painting a shuttered McDonald's on North Beach. After a foot chase, Officer Jorge Mercado shot the local street artist with his department-issued Taser. The teen later died at Mount Sinai Medical Center. Miami Beach police have insisted that Mercado, who saw the teen rushing toward him, acted according to department policy in dealing with someone who was resisting arrest. Hernandez-Llach's relatives have filed legal notice that they intend to sue the Miami Beach Police Department on a claim of excessive force. Todd McPharlin, the family's lawyer, said the medical report supported their criticism of police.

"Our reaction is that these officers used what turned out to be deadly force for what everybody understands was a minor property offense," he said. The medical examiner's finding was unusual because a Taser, commonly used by police, has never been cited in an official cause of a death report in Florida. Most local Taser-related deaths have been ruled as cases of "excited delirium," a rare brain malfunction — often fueled by cocaine or mental illness — that researchers say morphs victims into raging, violent, feverish attackers who often encounter police while in public spaces.
Just a few years prior, Miami Beach police were in national news for shooting up a car during Urban Beach Weekend in South Beach– killing one man and injuring others.
It's been over three years since the incident and there's still no sign that the police will face any charges, or even whether they should.
According to the Herald,
Miami-Dade prosecutors now say they are hoping to wrap up their probe within the next several months, meaning the public will finally get an in-depth look at the night a dozen officers from Hialeah and Miami Beach unloaded 116 shots at motorist Raymond Herisse, killing him — and wounding at least three bystanders. Miami-Dade state attorney's spokesman Ed Griffith defended the pace of the probe. "This investigation has been complicated by a three-block-long investigative crime scene involving multiple police agencies, which added another layer to the comprehensive legal review of the facts and the evidence," he said. "The work on this investigation has been steadily progressing and hopefully will be completed by the end of the summer."

The investigation will show whether prosecutors believe any officers broke the law in discharging their weapons. Though criminal charges appear unlikely with the broad latitude officers are granted under the law, the findings also could play a key role in stalled civil lawsuits against Miami Beach and the police departments. Just on Friday, a lawyer for Cedrick Perkins, a bystander who still has a bullet lodged near his heart, filed an excessive-force lawsuit against Miami Beach, Hialeah and individual police officers. Another wounded bystander, Carlson St. Louis, will also file next week, said his lawyer, Eli Stiers.
The Times reports that it's not just the law that stands in the way of getting prosecutions in cases like this.
According to the Times, "charging police officers for illegal use of force can pose a thicket for prosecutors for other reasons."
For starters, police departments investigate themselves, raising serious conflict of interest issues. As part of the same law enforcement team, prosecutors must rely on police work to make their cases and are reluctant to mar these relationships without unassailable evidence, legal experts said. "I'm not going to cast ill on it," said Michael R. Band, a former top prosecutor here and now a criminal defense lawyer. "But it's a fact of life. There is a relationship there." And state attorneys are elected, making them vulnerable to political pressure, lawyers said. Police unions wield considerable power in elections. "They are in bed together, which is why police shootings should be investigated independently," said Mr. Weiner, the criminal defense lawyer in Miami.

In the end, even if they are charged or indicted, most officers are acquitted by juries. The people who are shot are not always sympathetic in the eyes of jurors; in many cases, they were committing crimes when they were killed. Witnesses can sometimes suffer credibility problems. By contrast, police officers are often held in high esteem, depending on the jury, and are traditionally viewed as guardians of the community.
A 2007 Justice Department study of police use of deadly force in the United States found Florida—along with California and Texas—led the nation for its number of police killings and arrest-related deaths.
–Ashley Lopez, Florida Center for Investigative Reporting