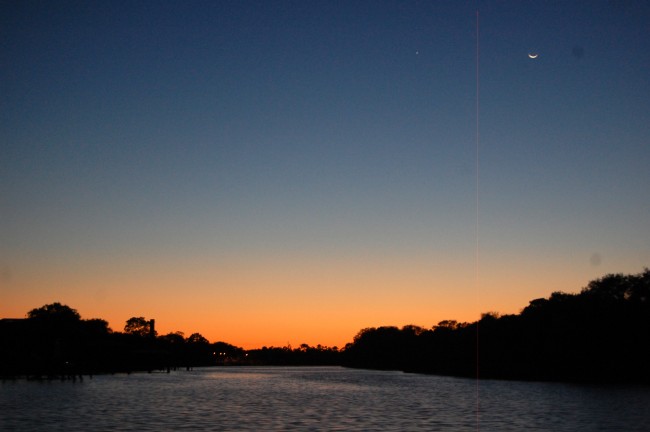 You're welcome to send your Live Wire news tips or suggestions to [email protected].
Today's Live Wire: Quick Links


"Voices from the High School" at Matanzas Friday and Saturday
Stage Drama is not limited to Flagler Plam Coast High School: Matanzas High School's Drama Club tonight and Saturday (March 11-12) presents "Voices from the High School," scenes that realistically depict what it's like to be alive on a high school campus. Its about love, loss and loneliness as well as about the insane episodes most kids live through. Come live the experience tonight and Saturday, at 7 p.m. both nights. Adults: $5. Students: a can of food for those in need. And don't bring your little brothers and sisters.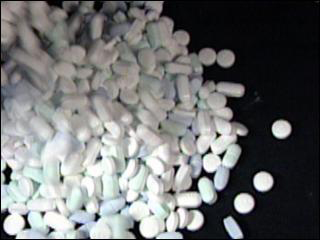 From the Sun-Sentinel: "Florida distributed more than a half-billion doses of the pain drug oxycodone in 2009, twice as many as the next nearest state and up sharply from the previous year, newly obtained federal figures show. Rogue pain clinics were booming that year in South Florida, developing into the industry that is now the top supplier of narcotic pills — especially oxycodone — to drug dealers and addicts in the Southeast. The trade has spread to Central Florida and elsewhere. […] The number of oxycodone doses distributed in Florida jumped 25 percent in 2009 to 523 million, up 100 million from 2008. By comparison, the No. 2 state for the drug was Pennsylvania at 267 million pills; the national supply rose 11 percent that year. "These pill mills were making a mint, and then you saw an exponential increase in the number of people getting into it … especially among the criminal element," said Bruce Grant, Florida's former drug czar. A leader of a group representing law-abiding pain clinics acknowledged Florida's pill mill problem, but cautioned that the figures should not tar the entire business. Florida has a large population of elderly people who drive up demand for pain pills. […] there's no way Floridians needed all those oxycodone pills. The total quantity of the drug sold in Florida more than tripled since 2005." The full story.
Watch a Sun-Sentinel report:
See Also: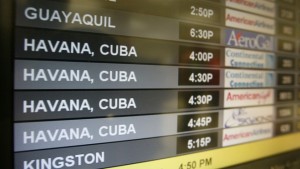 From the St. Pete Times: "Travelers will be able to fly directly from Tampa International Airport to Cuba for the first time in nearly 50 years under the airport's federal designation Monday as a gateway to the island. A handful of charter flights could start this summer, perhaps one or two a week, said Joe Lopano, the airport's chief executive. Flights will still be restricted to passengers with close relatives in Cuba, people traveling for medical and agricultural business, or taking part in cultural, educational or religious activities. More than 80,000 Cuban-Americans live in the Tampa Bay area, the third-largest population in the United States after South Florida and metro New York. They've had to drive to Miami, which along with New York and Los Angeles were the only federally approved gateways for Cuba flights until Monday.[…] Tampa International was among eight airports nationally named as new gateways by U.S. Customs and Border Protection — and the only one in Florida. Orlando, Fort Lauderdale and Key West also had applied. […] U.S. Sen. Marco Rubio, a Republican from Miami, criticized the expansion of flights to Cuba as an economic boost for the Castro regime. Meanwhile, free-trade deals with allies like South Korea, Colombia and Panama are stalled, he said. […] Miami ranks as the largest host of Cuba flights. Last year, nearly 320,000 travelers flew to Cuba and back through Miami International. The airport averaged more than 10 departing flights daily." The full story.
See Also:

100th International Women's Day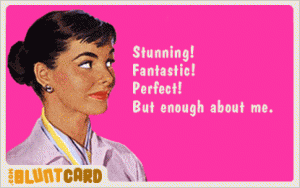 From the UN: "International Women's Day is celebrated in many countries around the world. It is a day when women are recognized for their achievements without regard to divisions, whether national, ethnic, linguistic, cultural, economic or political. It is an occasion for looking back on past struggles and accomplishments, and more importantly, for looking ahead to the untapped potential and opportunities that await future generations of women. In 1975, during International Women's Year, the United Nations began celebrating International Women's Day on 8 March. Two years later, in December 1977, the General Assembly adopted a resolution proclaiming a United Nations Day for Women's Rights and International Peace to be observed on any day of the year by Member States, in accordance with their historical and national traditions. In adopting its resolution, the General Assembly recognized the role of women in peace efforts and development and urged an end to discrimination and an increase of support for women's full and equal participation. […] Since those early years, International Women's Day has assumed a new global dimension for women in developed and developing countries alike. The growing international women's movement, which has been strengthened by four global United Nations women's conferences, has helped make the commemoration a rallying point to build support for women's rights and participation in the political and economic arenas. Increasingly, International Women's Day is a time to reflect on progress made, to call for change and to celebrate acts of courage and determination by ordinary women who have played an extraordinary role in the history of their countries and communities."
See Also:

International Women's Day: James Bond in Drag
From We Are Equals: "The two-minute short, specially commissioned for International Women's Day, sees 007 star Daniel Craig undergo a dramatic makeover as he puts himself, quite literally, in a woman's shoes. Directed by acclaimed 'Nowhere Boy' director/conceptual artist Sam Taylor-Wood, scripted by Jane Goldman ('Kick Ass') and featuring the voice of Dame Judi Dench reprising her role as 'M', the film will be screened in cinemas and streamed online in a bid to highlight the levels of inequality that persist between men and women in the UK and worldwide. It is the first film featuring Bond to be directed by a woman:
See Also:

Peter King's Adviser: Islamophobe Brigitte Gabriel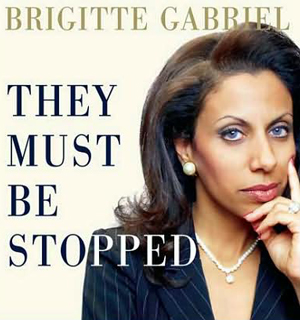 From The New York Times: "Through her books, media appearances and speeches, and her organization, ACT! for America, Ms. Gabriel has become one of the most visible personalities on a circuit of self-appointed terrorism detectors who warn that Muslims pose an enormous danger within United States borders. Representative Peter T. King, Republican of Long Island, will conduct hearings Thursday in Washington on a similar theme: that the United States is infiltrated by Muslim radicals. Mr. King was the first guest last month on a new cable television show that Ms. Gabriel co-hosts with Guy Rodgers, the executive director of ACT! and a Republican consultant who helped build the Christian Coalition, once the most potent political organization on the Christian right. Ms. Gabriel, 46, who uses a pseudonym, casts her organization as a nonpartisan, nonreligious national security group. Yet the organization draws on three rather religious and partisan streams in American politics: evangelical Christian conservatives, hard-line defenders of Israel (both Jews and Christians) and Tea Party Republicans. She presents a portrait of Islam so thoroughly bent on destruction and domination that it is unrecognizable to those who study or practice the religion. She has found a receptive audience among Americans who are legitimately worried about the spread of terrorism. But some of those who work in counterterrorism say that speakers like Ms. Gabriel are spreading distortion and fear, and are doing the country a disservice by failing to make distinctions between Muslims who are potentially dangerous and those who are not." The full profile.
Watch the bigoted nut who gives all Lebanese a bad name:
See Also:

Eating Placentas: Cannibalism, Recycling, or Health Food?
From the fabulous Science-Based Medicine blog: "After giving birth, most mammals eat the afterbirth, the placenta. Most humans don't. Several hypotheses have been suggested as to why placentophagy might have had evolutionary survival value, but are there any actual benefits for modern women? Placentophagy has been recommended for various reasons, from nutritional benefit to preventing postpartum depression to "honoring the placenta." In other cultures, various rituals surround the placenta including burial and treating it as sacred or as another child with its own spirit. Eating the placenta is promoted by some modern New Age, holistic, and "natural-is-good" cultural beliefs. Some women eat it raw, but many women have a yuck-factor objection to eating raw bloody tissue. It can be cooked: recipes are available for preparing it in various ways. For those who don't like the idea of eating the tissue, placenta encapsulation services are available, putting placenta into a capsule that is more esthetically acceptable and that can even be frozen and saved for later use in menopause. Does placentophagia benefit health? Does it constitute cannibalism? It it just a way to recycle nutrients? How can science inform our thinking about this practice?" The full post.
Watch:
See Also:

Mike Huckabee, Bigotry and Lies Running Wild
Mike Huckabee's Kenyan trips. From Hardball:
See Also:

Markowitz Special: Duke Ellington
Nat Hentoff in the Wall Street Journal: "I first had the opportunity of being mentored by Duke Ellington in the 1940s when I was part of the Boston jazz scene. In those days I had a radio show that combined music and interviews, and as a part-time reporter for Down Beat, I got to know Duke. Off the air, he once told me: "I don't want listeners to analyze my music. I want them open to it as a whole." And I was there when he played dances, just to get as close to the bandstand as I could. One night, the band played a number entirely new to me. During one of their quick breaks I whispered to a sideman, baritone saxophonist Harry Carney, "What's the name of that?" "I don't know," he said. "He just wrote it." […] Long ago, Duke explained to me: "A musician's sound is his soul, his total personality. I hear that sound as I prepare to write, and that's how I am able to write." And he added, smiling, "I know their strengths and weaknesses." He did have a preference for one section of the orchestra. "Duke loves his brass," sidemen would tell me, and throughout these recordings, you hear how gladdened his brass made him, as he would smile broadly when they drove the ensemble. Also, while his band was his instrument, he was a spurring accompanist on the piano. […] The last time I heard from Duke was in April 1974. He was in the hospital for what turned out to be a fatal illness. Visitors told me that Duke, in bed, was still composing. And that April, I—as did others he knew—received a Christmas card from him. I was startled but not surprised. He always preferred to look ahead, and in case he wouldn't be around in December, he was bringing seasons's greetings while he could. I was depressed at what I took to be "Goodbye." He died in May. […] Duke Ellington is, of course, still with us. For many around the world, it's always renewing to open ourselves to his music, as it keeps us going." The full story.
Ellington takes the A Train:
See Also:

Palm Coast Birthday Company Featured on TLC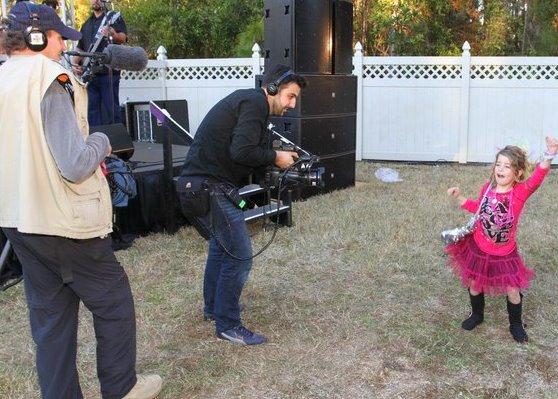 Local karaoke birthday party company Rockstar Birthday Parties was featured on TLC TV Network's new series, Outrageous Kids Parties, on March 7. Owner Kary Regallis says the company was chosen by TLC after searching the internet for companies that planned big parties, although this company is also well known for parties for ages 5-85 for off-the-hook, clean fun. ("Blinged out" stage, recording studio, lights, disco ball, dress-up accessories, dance music.) Anniston's Rock Star Party was filmed in St. Augustine at St. John's Golf Club Subdivision with some 100 guests. (TLC's summary of that episode: "Cindy is determined to throw the biggest, most lavish rock star party the world has seen for her daughter Aniston's eighth birthday. Aniston dreams of being famous when she grows up and Cindy will spend whatever it takes to make her diva a star!") A ferris wheel, entire bouncy-house company, live band, separate singing stage, guitar cake, hair-makeup-glitter tattoo artists and fabulous rock star themed food were all a part of the televised party.
See Also:

The Palm Coast city administration is announcing its own Spring Break week-long camp for children this year. Plenty of sports, crafts, playground games and one full day of swimming are on offer for kindergartners through sixth graders. Camp runs from Monday, March 28th through Friday, April 1st, from 9 a.m. to 5 p.m. daily at the Palm Coast Community Center. Early drop off and late pick up will also be available. Parents provide lunch, snacks, sneakers, comfortable attire and swim gear for splashing around at the Frieda Zamba Pool. Cost: $75 for the entire week.
To register, stop by the Community Center at 305 Palm Coast Parkway, or log onto www.palmcoastgov.com and scroll to the Parks & Recreation section or call 386/986-2323 for more information.

ONN: Oklahoma Doctors Can Legally Pretend To Give Abortions
From ONN:
See Also:

From Open Culture: "Sunday marked 25 years since the death of Georgia O'Keeffe, one of America's foremost artists. The anniversary of her death coincides with the beginning of Women's History Month. So we figured why not offer a little piece on her. Born in 1887 in Sun Prairie, Wisconsin, O'Keeffe grew up knowing she wanted to be an artist. Though she received training in academic art and won prizes for still life paintings, she left painting for a while to teach. But when a friend sent her experiments in charcoal to Alfred Stieglitz in New York (the two later married), he offered her her own show in his popular and avant garde Studio 291. This all happened in 1916, and she would not stop painting until her death in 1982, when she was 98 years old. Known for her large scale and bold paintings of flowers and cityscapes, O'Keeffe found a permanent home in New Mexico where she painted the shapes of the desert from bones to adobe churches. She maintained a unique and independent spirit, as illustrated in this clip from a biography filmed when she was 92 years old. (See above.) The curator of the Georgia O'Keeffe Museum in Santa Fe sums up O'Keeffe's lasting influence, stating "in 1970, when the Whitney Museum of American Art opened a retrospective exhibition of her work, she became the heroine of the feminist movement, thus positioning her in the limelight, which she had first enjoyed in the 1920s. Whether or not artists working since then have liked or disliked her work, they acknowledge the fact that she established a place for women in an arena from which women had traditionally been excluded"…
For a quick introduction to O'Keeffe's work, watch Smarthistory's video intro to the 1929 painting, "The Lawrence Tree." It gets that name because it was painted on D.H. Lawrence's ranch.
O'Keeffe's The Lawrence Tree from Smarthistory Videos on Vimeo.